FX Orders Second Season of Groundbreaking Dance Musical Series POSE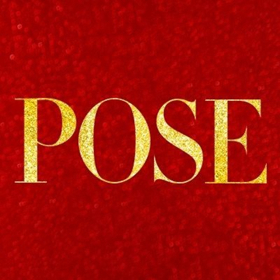 FX has renewed the groundbreaking dance musical series Pose, it was announced today by John Landgraf, CEO of FX Networks and FX Productions. The second season of POSE will debut in 2019 on FX.
"Ryan Murphy has once again revolutionized television with Pose, an incredibly engaging story of creativity, courage, compassion, love and family at a pivotal time in our culture," said Landgraf. "As television critics have universally acknowledged, there is simply nothing like POSE on TV, so effortlessly excelling on every creative level and earning a place in television history for its infectiously inclusive spirit. We are honored to partner with our producers Ryan, Brad Falchuk, Steven Canals, Nina Jacobson, Brad Simpson, Alexis Martin Woodall and Sherry Marsh, and the incredible cast and crew to continue this groundbreaking journey that is Pose."
"Ryan Murphy and his talented collaborators Brad Falchuk, Nina Jacobson, Brad Simpson, Alexis Martin Woodall and Sherry Marsh have truly outdone themselves with this triumphant show that is as universal in its themes of love and family as it is specific and important and one of a kind," commented FOX Television Group Chairmen and CEO's Dana Walden and Gary Newman. "We are so proud of what they've achieved and grateful to John and FX for their steadfast belief in the series."
Pose returns Sunday with the seventh and penultimate episode of its first season: "Pink Slip" (July 15, 9 PM ET/PT on FX) - Blanca makes a startling revelation about Lil Papi that changes the House of Evangelista forever. Meanwhile, Elektra rethinks her means of survival when the House of Abundance is evicted from their apartment. Written by Steven Canals, Our Lady J; directed by Tina Mabry.
Set in the 1980s, POSE is a dance musical that explores the juxtaposition of several segments of life and society in New York: the ball culture world, the RISE of the luxury Trump-era universe and the downtown social and literary scene.
Making television history, POSE features the largest cast of transgender actors in series regular roles, as well as the largest recurring cast of LGBTQ actors ever for a scripted series. The transgender cast includes Mj Rodriguez, Dominique Jackson, Indya Moore, Hailie Sahar and Angelica Ross, who co-star alongside Evan Peters, Kate Mara, James Van Der Beek, Tony Award(R) winner Billy Porter, Charlayne Woodard, and newcomers Ryan Jamaal Swain, Dyll'n Burnside and Angel Bismark Curiel.
Evan Peters and Kate Mara play New Jersey couple "Stan Bowes" and "Patty Bowes," who get sucked into the glamour and intrigue of New York City in the 1980s, as epitomized by "Matt Bromley" (James Van Der Beek), Stan's boss. Mj Rodriguez stars as "Blanca Rodriguez," who breaks from the House of Abundance and her former house mother "Elektra Abundance" (Dominique Jackson) to form her own "house," a self-selected family that provides support to LGBTQ youth rejected by their birth families. Indya Moore plays "Angel," a streetwalker who develops feelings for her new client, Stan. Ryan Jamaal Swain plays "Damon Richards," a dancer who joins Blanca's house. Together they compete in the Balls - where house members challenge each other in various categories and are judged on their outfits, attitude, or dance skills. Under the watchful eye of "Pray Tell" (Billy Porter), Grandfather to all the children who compete in the house balls, Elektra's House of Abundance and Blanca's upstart House of Evangelista face off in what may develop into a legendary rivalry.
Pose was co-created by Ryan Murphy, Brad Falchuk and Steven Canals, with Murphy directing the first two episodes. The series is executive produced by Murphy, Falchuk, Nina Jacobson, Brad Simpson, Alexis Martin Woodall and Sherry Marsh. Canals and Silas Howard serve as co-executive producers, and Janet Mock, Our Lady J and Erica Kay also serve as producers. The eight-episode first season is produced by FOX 21 Television Studios and FX Productions.
Pose has received great critical acclaim for its first season, including:
"Not a single stitch is dropped in crafting this memorable and meaningful first impression"
· Danette Chavez, A.V. Club (6/1/18)
"a stylish, radical celebration of queer joy... .immersive, emotional, complex... .Pose spotlights joy, glamour, and fun"
· Kayla Kumari Upadhyaya, A.V. Club (6/3/18)
"groundbreaking and endearing... . POSE goes deeper than any other television show in history into the fractures and power dynamics within the LGBTQ community, telling stories that demand to be told from perspectives often ignored by mainstream pop culture... . POSE sharply celebrates queerness at the same time as critiquing mainstream gay movements and spaces. It's this nuance and inclusiveness that elevates the show into something groundbreaking and penetrating"
· Kayla Kumari Upadhyaya, A.V. Club (6/10/18)
"In Janet Mock's outstanding directorial debut, POSE soars to new heights... .deeply intimate... . It might be her debut, but there's prowess in every shot. Over the course of the episode, she gets to tackle a fight scene, two musical numbers, two ball sequences, and a whole lot of drama, humor, and emotion, and she does it all with style and substance... . Seriously, are there any limits to [Mj] Rodriguez's talents? She has easily been the breakout star of this show... .Mock's direction is phenomenal"
· Kayla Kumari Upadhyaya, A.V. Club (7/8/18)
"The best part is the emcee, Pray Tell, who is played with great humor and feeling by Billy Porter... .I've seen four episodes, and I'm already hoping he gets an Emmy nomination"
· Matthew Gilbert, The Boston Globe (5/30/18)
"Billy Porter is the vibrant heart and dazzling soul of Pose... .The acting is extraordinary, in particular by Porter,... .who is giving one of my favorite performances of the year so far... .Porter plays Pray Tell, the guy who MCs the ballroom events with great panache and scathing and extreme wit. He's like a sportscaster, but one who has been blessed with brilliance and attitude. When he delivers his barbs, you can practically see the blood, because he is so brutally honest; and when he praises, it has the power to change lives. The ballroom sequences are consistently the best part of the show, and that's thanks to Porter's delivery as much as it is due to the extravagant costuming"
· Matthew Gilbert, The Boston Globe (6/27/18)
"Ryan Murphy's new show is the queer fairy tale we needed on TV... .Because it centers an entire universe of queer of color characters, POSE avoids tokenization, and is able to offer understandings of power and identity that move BEYOND stereotypes... .Pose is a queer fantasy, and a savvy take on the importance of fantasy for subjects marginalized through race, gender, and sexuality"
· Pier Dominguez, BuzzFeed (6/2/18)
"Pose makes a bold statement about inclusion... .[Pose is] an exuberant coming-out party for LGBT actors, one that quickly locates the heart, humanity and longing in these characters. In doing so, Murphy and company have turned material that easily could have been clichéd into a drama that proudly stands tall"
· Brian Lowry, CNN (6/1/18)
"Pose scores 10s across the board... .(Mj) Rodriguez is certainly a standout as Blanca bringing a humanity, humility and soul to the series"
· Dino-Ray Ramos, Deadline (5/31/18)
"The scenes with Blanca forming her new family are some of the strongest in the show, and Rodriguez carries a lot of this. She's a charismatic and empathetic performer, getting across all of Blanca's ambition and sadness... .The ball scenes are true highlights... .There is much to love about Pose"
· Joe Reid, Decider (6/1/18)
"Pose is the Fame reboot TV needs... .Groundbreaking... .unique... wonderfully old-fashioned... .the show never lets its message of inclusivity overshadow its mission to tell relatable, compelling stories meant to delight and entertain THE DRAMA QUEEN in all of us... .deliciously outlandish... .Though Pose's characters may be unconventional, the stories - about ambition, acceptance, love, family - are universal... .The drama is bolstered by several standout performances: Newcomer (Mj) Rodriguez is raw and natural as Blanca, and her confidence as an actor grows alongside Blanca's confidence as a leader. Tony winner Billy Porter exhibits astonishing range as Pray Tell... .With her regal bearing and flawless enunciation, Jackson brings a scathing force to Elektra's many one-liners... .James Van Der Beek makes a hilariously over-the-top debut in the premiere as Matt... .For all of its ballroom flash and diva fierceness, POSE is a sweet, touching drama about finding your family, your purpose, yourself. The number of transgender actors in the cast may have made history, but it's the humanity of the stories they tell that is truly revolutionary"
· Kristen Baldwin, Entertainment Weekly (5/22/18)
"Unwavering, unflinching and raw"
· Merrill Barr, Forbes (6/1/18)
"[Pose] features the largest company of transgender actors ever on a single show. That's huge"
· Christopher Rosa, Glamour.com (6/2/18)
"fabulous, stirring, outrageous and unmissable... .indescribably good... .Throughout, there is an extraordinary energy at work. This is lavish, stand-up-and-cheer drama of an entirely new type"
· John Doyle, The Globe and Mail (6/1/18)
"well-acted... .Everything about the show is outsize, from its impeccable costumes to its hit-driven soundtrack... .(Ryan Jamaal) Swain is superb... .(The balls) are shot with exuberance and polish; they resemble the most joyous reality TV show ever... .The largely unknown actors are exceptional. No matter the order in the credits or on the call sheet, Rodriguez earns her status as the show's star, doing her best work in the quieter scenes of a fairly loud show. Jackson initially dominates with Elektra's cattiness, but locates the character's pain as she goes along. Moore gives Angel the kind of confidence that other characters comment on, plus a fragility and sweetness that the story needs. Kudos also to cast members Hailie Sahar and Angelica Ross. If POSE gets any sort of traction, you can expect Kinky Boots Tony winner Billy Porter to be in Emmy conversations a year from now; his Pray Tell combines emcee bravado (a la Cabaret) with nurturing... .poignant, funny and completely accessible"
· Daniel Fienberg, The Hollywood Reporter (5/22/18)
"enticing... .[James] Van Der Beek is so very good... . an engaging, entertaining series"
· Ben Travers, IndieWire (6/3/18)
"Not just trans representation, but trans celebration"
· Galen Mitchell, Into (6/17/18)
"Pose strikes gold with a strong LGBTQ cast... .extraordinary performances. Most notable are Mj Rodriguez as Blanca... .ultimately winning series"
· Robert Lloyd, Los Angeles Times (6/1/18)
"summer TV has its own queen of the cry in FX's Pose... . if the Current TV landscape seems to be a little tearless these days, POSE should fix that right up. Enjoy the feelings"
· Alexis Nedd, Mashable (7/3/18)
"Pose is pure magic... .Pose is a beautifully written show about beautiful people, and it's being brought to life by a beautiful and talented group of actors. It doesn't pull any punches, but there's also plenty of fun to be had. Every character feels real as hell, so the emotions we feel are real, as well. Forget the fact that it's circa 1987 soundtrack is fire. Forget the fact that the quips are unparalleled and the attitudes hilariously uncalled for. Forget all of that. This show is worth THE WATCH for Mj Rodriguez and the story of Blanca Evangelista alone. She goes so hard for her family it's impossible to not love her. Like I said up top, POSE is pure magic -- and I'm definitely under its spell"
· Ainsley Andrade, Media Village (6/14/18)
"Ryan Murphy's POSE is the history lesson this generation of queer people desperately needs... .the identity of the characters and the historical backdrop upon which its stories unfold that makes POSE feel vital"
· Tim Mulkerin, Mic.com (6/2/18)
"fabulous"
· Tim Mulkerin, Mic.com (6/11/18)
"Janet Mock's directorial debut is one for the history books"
· Cameron Glover, New Now Next (7/10/18)
"Pose is a fabulous sashay down New York's memory lane... .the most provocative show of the summer... .The latest series from the inexhaustible and endlessly inventive Ryan Murphy takes us on a joyous, sequined trip down memory lane to the New York of 1987... .Kate Mara, excellent... .And what an extravaganza POSE is - dazzling, hilarious and full of the kind of 'realness' you have never seen on TV... .Billy Porter, who, as emcee Pray Tell... is so sensational they should just give him the Emmy now... .Smart, acidly funny... .You don't want to miss it"
· Robert Rorke, New York Post (5/25/18)
"Pose demands to be seen... .It stands, bold and plumed, and demands attention... .sincere, buoyant and fun, stunningly designed"
· James Poniewozik, The New York Times (6/1/18)
"Elektra Abundance Steals the Show... .Pray Tell (is) delightfully played by Billy Porter... .The writers' room consistently supplies stilted syntax to suit her imperious delivery, and (Dominique) Jackson reliably italicizes her lines with terrifically witchy gestures. The show is at its most fun when she is on the ballroom floor. I would gladly watch a whole episode devoted to her preparations for walking in a Dynasty-themed category"
· Troy Patterson, The New Yorker (5/30/18)
" thrilling and touching and you'll be emotionally invested by the end of the first episode. It's a world I'm guessing few of us really know, but one we'll be all the better now for knowing"
· Brooke Cain, News & Observer (6/3/18)
"Pose brims with fresh faces delivering impressive performances, and it succeeds in humanizing characters and a subculture that has too often been overlooked, oppressed or vilified elsewhere on television"
· Eric Deggans, NPR (6/4/18)
"Pose is truly the song of this summer, an ecstatic, mad hot bop for a season of rage"
· Matt Brennan, Paste (7/10/18)
"fascinating... .the acting is uniformly strong"
· People (5/30/18)
"Pose captures the glamour and struggles of 1980s ball culture, with a soundtrack to match"
· Judy Berman, Pitchfork (7/10/18)
"ambitious"
· Rob Owen, Pittsburgh Post-Gazette (5/31/18)
"triumphant and dazzling... an amazing TV moment"
· Shaun Harris, Popdust (6/16/18)
"(Evan) Peters and (Kate) Mara are both excellent, and Peters' scenes with the subtle, quietly charismatic (Indya) Moore are among the series' best... .(Angelica) Ross gives Candy a palpable intelligence, (Ryan Jamaal) Swain is a star in the making... .But even in this excellent cast, the standout has to be (Billy) Porter... .one of the best television performances of the year; if there's any justice in the awards world, we'll be talking about it next Emmy season"
· Allison Shoemaker, RogerEbert.com (6/1/18)
"stylish, surprisingly sincere... .a straightforward and compassionate look at community, family and authenticity... .lively and brisk... .Pose struts so confidently and quickly down its narrative catwalk that you'll barely feel the time go by"
· Alan Sepinwall, Rolling Stone (6/2/18)
"uplifting realness... .Ryan Murphy's revolutionary drag ball drama delivers"
· Melanie McFarland, Salon (6/1/18)
"excellent, groundbreaking"
· Gena Hymowech, Slate (6/26/18)
"Pose is the TV series queer and trans people of color deserve"
· Raquel Willis, them. (6/4/18)
" If you're not watching POSE on FX - the groundbreaking, history-making, wig-snatching show of the century - you probably should be"
· Phillip Picardi, them. (7/9/18)
"sentimental fun... .come for the dance party, stay for the juicy soap opera"
· Matt Roush, TV Guide (6/2/18)
"Cheers to POSE for being a ball... .subversive fashionista dream"
· Damian Holbrook, TV Guide Magazine (6/25/18)
"bold and colorful... .It's big, it's loud, it's unapologetic and it has an ample sense of fun"
· Kelly Lawler, USA Today (6/1/18)
"Pose Is Bold, Necessary Melodrama... .offers a window into lives we've rarely seen on television... .it's an earnest and thorough series that does not waste its time or opportunity... .consistently entertaining... .The series covers difficult topics, like AIDS and the trials of transitioning, with an admirable frankness - yet it also has a softness, a sort of sweet na'veté that should be cloying, but proves warm and winning instead... .The series is chock-full of ball sequences, which are lively and colorful - and emceed with a perfect florid purr by Billy Porter... . strong ensemble of performers to play people we haven't seen given such rounded, multifaceted treatment on screen before... .Swain is cuddly and cute, and has swooningly palpable chemistry with a handsome, shifty love interest played by Dyll'n Burnside... .Angelica Ross steals many of her scenes as Candy, one of Elektra's girls, whose ambition is high and whose loyalty is wavering... .Moore is terrific... .The series is full of genuine artfulness, from its sly and nimble camerawork, to its canny music choices, to its many natural and empathetic performances... .Pose is an engaging portrait of dark days met with merriment. Pain and perseverance are sewn together to create something humble yet fabulous - and, it should be shouted over all the show's loud and glorious clamor, very much long overdue"
· Richard Lawson, Vanity Fair (5/30/18)
"rich, memorable"
· Benjamin Lindsay, Vanity Fair (7/9/18)
"Pose, like its UNSUNG heroes, is revolutionary... .There's simply never been a show on TV quite like POSE - a fact that it knows, relishes and celebrates... .Pose aims to make that oft-buried history vibrant and current, with all the spectacular heft that FX can give it... .Angel (a luminescent Indya Moore) is instantly magnetic... .(Mj) Rodriguez is especially good when paired with Billy Porter's 'Pray Tell'... .In true House of Murphy tradition, POSE is blunt and opulent, confident in its individuality and palpably eager to please... .it's hard not to admire its electric spirit"
· Caroline Framke, Variety (5/29/18)
"a heartfelt celebration of found families"
· Todd VanDerWerff, Vox (6/1/18)
"Pose is the culmination of Ryan Murphy's entire career... .A liberating, cathartic energy pervades all the scenes of theme and costume development, self-motivation and self-improvement, and the result is often so ecstatic to watch"
· Matt Zoller Seitz, Vulture (6/5/18)
"Elektra continues to steal every scene she's in"
· Brian Moylan, Vulture (6/15/18)
"perfectly encapsulates both the joy and the pain of this stage of the LGBT civil rights movement"
· Brian Moylan, Vulture (6/24/18)
"fabulous... .a dazzling series"
· Hank Stuever, Washington Post (6/1/18)
""Prestige TV becomes Resistance TV....In the hands of creators Steven Canals and Ryan Murphy, TV again struts ever forward; the two are serving up a bold, decadent, delicious thing"
· Jason Parham, Wired (6/1/18)
Follow POSE on: Facebook https://www.facebook.com/PoseOnFX/ Instagram https://www.instagram.com/poseonfx/ Twitter https://twitter.com/poseonfx
About FX
FX is the flagship general entertainment basic cable channel of FX Networks, a business unit of 21st Century Fox. Launched in June of 1994, FX is carried in 89 million homes. The diverse schedule features a growing roster of critically-acclaimed and award-winning hit dramas series, including Taboo, Legion, Snowfall, TRUST and the upcoming Mayans M.C. and Mr Inbetween; the critically-acclaimed limited series American Horror Story, Fargo, AMERICAN CRIME STORY and FEUD; acclaimed hit comedy series including Atlanta, BASKETS and Better Things, and the upcoming What We Do in the Shadows; the dance musical series Pose, and the upcoming docuseries The Weekly with The New York Times. FX is the former home of the critically-acclaimed and award-winning hit drama series The Shield, Nip/Tuck, Rescue Me, Damages, Sons of Anarchy, Justified and The Americans. The network's library of acquired box-office hit movies is unmatched by any ad-supported television network.
Image courtesy of Pose official Facebook