Eden Shabtai and Dexter Carr to Lead Choreography Team for Musical Dramedy CRAZY FOR THE BOYS
All For One Media Corp. has announced the hiring of Eden Shabtai as lead choreographer for its upcoming musical dramedy "Crazy for the Boys," through its wholly owned subsidiary, Crazy for the Boys Movie, LLC.
Eden has worked with many of the biggest stars in music, movies and television, including pop superstars Ariana Grande, Demi Lovato and the girl group Little Mix as well as multi-platinum artists Marc Anthony, Pit Bull, Jason Derulo, Ne-Yo, Lil Wayne, Flo Rida, Jamie Foxx, Snoop Dog, Chris Brown, Brandy, No Doubt and dozens of others. She has worked at NBC, ABC, BET, CBS, VH1, CW and MTV and has also worked her original magic choreography on numerous Nationally Broadcast award shows such as the MTV Video Music Awards, The Grammys, the Billboard Awards, the BET Awards, and the iHeart Awards and the Soul Train Awards. In addition, Eden has choreographed on The Ellen Show, Jimmy Fallon (Tonight Show), Jimmy Kimmel, James Corden, THE X FACTOR and American Idol.
Eden joins an all-star creative team, including Wendy Starland who among her many talents is credited with discovering and molding the career of Lady Gaga by none other than Lady Gaga herself, as well as Martin Guigui, the award-winning film director.
Eden commented: "Having been involved in the initial stages of auditions and callbacks of Crazy for the Boys, I am incredibly excited to work with the creative team, Brian (Lukow) has surrounded himself with. The energy of the cast and creative team is why I became a choreographer."
All For One Media President and CEO, Brian Lukow added, "Eden Shabtai was the obvious choice to head up our choreography team for our musical dramedy 'Crazy for the Boys.' Eden is a team player. We share an artistic vision that makes the creative process so gratifying."
Eden will be joined by Dexter Carr on the Crazy for the Boys choreography team. Dexter Carr has worked with Chris Brown in his hit music video, Kiss Kiss along with with Joss Stone, Katy Perry, Kelly Rowland, and Beyonce. He also got to experience the Broadway community by being a part of the original cast of Bring It On: The Musical (National Tour and Broadway) and later, In The Heights. Dexter also worked on a Puma National commercial and Discovery Channel Spot. Since Dexter left Broadway he has worked with Danity Kane, Missy Elliot, JLO, Janet Jackson, Demi Lovato, and many other amazing artists. Dexter has been featured in films such as Step Up & Change of Heart, and a series of television shows such as The Late Late Show, Jane The Virgin, Glee, and Empire. Dexter has most recently choreographed superstars, Kelly Rowland and currently Iggy Azalea.
All for One Media Corp. is scheduled to begin principal photography on Crazy for the Boys this summer. Brian Lukow stated, "With the resurgence of the movie musical, as evidenced by recent blockbuster hits, La La Land and Beauty and the Beast, it would seem that our timing regarding shooting Crazy For the Boys is perfect."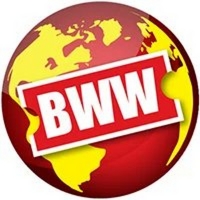 MULAN Star Ron Yuan to Helm Upcoming 47 RONIN Sequel

August 12, 2020

Mulan actor Ron Yuan has signed on to direct the sequel to the sci-fi film , 47 Ronin.
---