Britbox, From BBC Studios And ITV Announces Next Original Series DARK HEART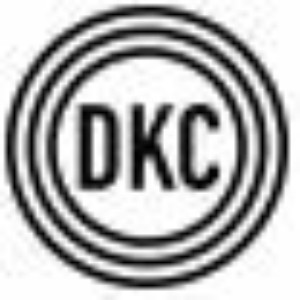 BritBox, the streaming service from BBC Studios and ITV with the largest collection of British TV in the U.S., announced today during its TCA presentation an expanded commitment to delivering the best of British TV's past, present and future. Leading off the announcements was the reveal of the service's next new original series - Dark Heart, a TV adaptation of popular literary series featuring Detective Will Wagstaffe, played by Tom Riley (Da Vinci's Demons) and also starring Charlotte Riley (Peaky Blinders) and brought to you by the creators of Vera & Shetland. In addition, BritBox will add content from some of the biggest actors and creators from across the Atlantic including the exclusive premiere of the heartbreaking five time BAFTA Award winning drama mini-series Three Girls from director Philippa Lowthrope (The Crown) and writer Nicole Taylor (The C Word), Bancroft featuring Sarah Parish (Broadchurch) and and Shakespeare & Hathaway which was the biggest drama launch for a BBC daytime series in the last five years.
These programs join the previously announced fresh summer & fall programs Hold the Sunset starring John Cleese, Bliss from creator David Cross and starring Heather Graham and Stephen Mangan along with the services' first original series The Bletchley Circle: San Francisco which were all showcased during today's TCA presentation which highlighted the service's commitment to the best British programming of past, present and future.
It was also announced the service will double down on its "Now" offerings with the launch of daily British breakfast news program Good Morning Britain featuring Piers Morgan & Susanna Reid and ITV's This Morning, featuring Phillip Schofield & Holly Willoughby. A bespoke weekly recap of the best moments and top stories from Britain's longest running (launched Oct 1988) daytime show will be created and called This Morning: This Week. Combined with Good Morning Britain these two ITV Studios productions will add nearly 300 hours of new NOW content to the service. Both programs will join the already available Question Time and Prime Minister's Questions as part of the continued expansion of UK news and lifestyle.
Britbox is also pleased to present a special LIVE Halloween episode of Inside No.9, the award winning and critically acclaimed comedy created by and starring Steve Pemberton and Reece Shearsmith, which will be simulcast alongside the live BBC broadcast. With previous episodes featuring a host of big name guest stars including Derek Jacobi, Fiona Shaw and Gemma Arterton, this brand new 30 minute story promises to be a twisted tale which will aim to surprise, delight, unnerve and amuse in equal measure.
"BritBox is proudly a mass niche service," said BritBox President Soumya Sriraman. "We blend the immediacy of broadcast with the swagger of a digital streamer creating what I like to call a "broad-streamer." We feature the stars you know, the stars you will know soon and one-of-a-kind originals that with an unmatched library of classic and current entertainment gives you the unapologetically British experience."
Two shows presented at TCA earlier this year are also in the pipeline for returns in 2019 including upcoming third season of the acclaimed Mum starring Academy-Award nominee Lesley Manville and a second season of what will be a new incarnation of Mike Bartlett's Trauma, which will transition into an annual anthology series.
BritBox is now available for $6.99 per month-after an introductory free trial period-on Roku, Apple TV 4th Gen, all iOS and Android devices, AirPlay, Chromecast, and online at www.britbox.com. BritBox is also offered as an Amazon Channel available for Prime members on all Amazon Video capable devices and platforms including Amazon Fire TV and tablets, as well online at twww.amazon.com/channels/britbox. BritBox is also now available in Canada.
Shakespeare & Hathaway:
Mark Benton and Jo Joyner play the lead characters in BBC detective drama, Shakespeare & Hathaway - Private Investigators.
The ten-part drama from BBC Studios, created by Paul Matthew Thompson and Jude Tindall, will see Frank Hathaway (Benton), a hardboiled private investigator, and his rookie SIDEKICK Lu Shakespeare (Joyner) form the unlikeliest of partnerships as they investigate the SECRETS of rural Warwickshire's residents.
Beneath the picturesque charm lies a hotbed of mystery and intrigue: extramarital affairs, celebrity stalkers, missing police informants, care home saboteurs, rural rednecks and murderous magicians, embezzling accountants and abducted au pairs, blackmail, comp claims and custody cases, all-night stake-outs and professional hits. Our odd couple of detectives will put the world to rights as they snoop and pry. They disagree on almost everything, yet somehow, together, they make a surprisingly effective team. Although they would never admit it.
Three Girls:
The true story of three girls drawn into the frightening world of sexual exploitation.
Three Girls tells the story of three of the children who were victims in the 2012 grooming and sex trafficking case in Rochdale.
Holly (Molly Windsor) is new to Rochdale and keen to make friends and fit in. She finds herself drawn into a world she cannot escape, despite her pleas for help.
It's a world that is all too familiar to sexual health worker Sara (Maxine Peake), who has been recording and reporting cases of child abuse for years.
Three Girls is made with the full cooperation of the victims and their families, aims to tell the victims' stories; how they were failed by authorities directly responsible for their protection and how the abuse has impacted on their lives.
Dark Heart:
Set in London and produced by Silverprint Pictures, the series is written by acclaimed screenwriter Chris Lang whose work includes award-winning drama Unforgotten, Torn, Undeniable and A Mother's Son. Dark Heart is inspired by characters created by novelist Adam Creed, who has written a series of books featuring Will Wagstaffe.
Tom is joined in the series by Charlotte Riley (Peaky Blinders, Close To The Enemy), Miranda Raison (Murder on the Orient Express, Silk) and Anjli Mohindra (Bancroft, The Boy with the Topknot) and guest cast include Claire Goose (The Coroner, Unforgotten, Waking The Dead), Alex Carter (Cuffs, Emmerdale, Hollyoaks), Clare Foster (Taboo, Sherlock, The Crown) and Paul Kaye (Game of Thrones, Three Girls).
The 6 x 60 series is the first commission for Kate Bartlett's new drama label, Silverprint Pictures, formerly ITV Studios Drama London, who are the team responsible for ITV's multi-award-winning drama Vera starring Brenda Blethyn and Kenny Doughty and Shetland for the BBC with Douglas Henshall in the lead role.
Whilst devoting his life to his work, DI Will Wagstaffe (Tom Riley), also known as Staffe to his colleagues, battles personal demons. He's haunted by the unresolved murder of his parents, which affects both his private and professional life including his on-off romance with sometimes girlfriend, Sylvie (Miranda Raison). His closest relationship is with his sister Juliette, (Charlotte Riley) and young nephew Harry, who stays with him when Juliette has troubles with her boyfriend.
With no parents and no significant partner of his own, Juliette and HARRY mean everything to Staffe. Determined and tenacious, Wagstaffe is an exceptionally good police officer, in spite of the fact he's been known for pushing the boundaries of what's considered acceptable policing.
Chris Lang has written the first two-part story, Ben Harris (Marcella, The Musketeers) joins Chris writing the second two-part story with Chris writing episodes five and six.
The first story opens with Staffe at London City airport when his colleague, DC Josie Chancellor (Anjli Mohindra) calls him to tell him there's been a gruesome murder. Being the workaholic he is, Staffe abandons his personal plans and heads to the scene of the crime.
Staffe, along with Chancellor, DS Dave Pulford (Kobna Holdbrook-Smith) and DS Rick Johnson (Tom Brooke), are confronted by a horrific scene - Ray Collins (Mark Fleischmann), a man in his mid-thirties, has been tied to his own bed, choked and severely mutilated.
As the team, based at Leadengate police station in London, investigate further, they learn the victim was arrested two and a half years ago on SUSPICION of sexual assault of his own daughters, Holly and Jasmine, who were just nine and eleven at the time. He was remanded in custody for three weeks but there wasn't sufficient evidence and Collins was released.
As Staffe and his team delve deeper they speak to his ex-wife, Debbie Collins (Simone Kirby), who is mother to his daughters. She admits she is relieved to hear of his death; grateful that no other child will go through what hers did.
Soon after Collins' death, a lawyer, Guy Dawlish (Nicholas Asbury), is brutally attacked. The style of attack is similar to the way in which Collins was killed - he was tied using knots that are exactly the same as the ones used to restrain Collins. The similarity doesn't end there - Dawlish was arrested two years ago following allegations of child sex abuse. There was insufficient evidence so he wasn't charged. Staffe fears this could be just the start...
In the second story in the series, Staffe and his team investigate the mysterious death of a young nurse on the London Underground. Forensics find a DNA link to a teenage boy missing and presumed dead for seven years...the trail leads them into the dark underbelly of London life.
In the series finale, an online porn star is found murdered in an east London church, posed in morbid worship at the feet of The Virgin Mary. Is it the work of her recent stalker or does the answer lie in her complicated and tumultuous personal life? Staffe must dig out the truth, whilst his own life spins dangerously out of control.
Bancroft:
Sarah Parish leads the cast of ITV's new thriller Bancroft. Scheduled across four consecutive nights Bancroft is a dark and compelling thriller, with a tortured female detective at its heart.
Created and written by Kate Brooke (Mr Selfridge, Ice Cream Girls, The Making of a Lady), leading actress Sarah Parish (Broadchurch, W1A, Cutting It) plays respected police officer DCI Elizabeth Bancroft, a woman with dark SECRETS in her past.
Ruthless and courageous, Bancroft is a brilliant copper. She has given her life to the police force. Consequently, she's trusted and adored by her colleagues and promotion to Detective Chief Superintendent looks assured. Bancroft is running an operation to bring down the pernicious and VICIOUS Kamara gang. She adopts dubious methods, but the most violent brother, Athif (Amit Dhut), rules the local town with an iron fist, so it's hard not to applaud her actions.
Joining Sarah is acclaimed actress Faye Marsay (Game of Thrones, Black Mirror, Love Nina), who takes on the role of DS Katherine Stevens, an ambitious fast-tracked recruit. When Katherine is assigned to a particular cold case, she unwittingly disturbs the ghosts of the past and what she unearths shakes Bancroft to her core.
International actor, Linus Roache (Vikings, Law & Order: Special Victims Unit) makes his return to British television. Linus plays Tim Fraser who was widowed when his wife, Laura, was brutally murdered in their home 27 years previously, an unsolved crime Elizabeth seems to know more about than she's letting on. This knowledge won't stay buried and it seems Elizabeth Bancroft will be forced to confront her demons.
Filmed on location in and around Bolton and the North West, this new series also features Amara Karan (The Night Of, Stan Lee's Lucky Man), Adrian Edmondson (War and Peace, Prey), Art Malik (Cold Feet, Indian Summers, Homeland), Kenneth Cranham (War and Peace, Rome), Adam Long (Happy Valley, Home Fires), Lee Boardman (The Five, Da Vinci's Demons), Charles Babalola (Broadchurch, Thirteen) and Steve Evets (One of Us, Looking for Eric).
Inside No 9 live episode
Inside No.9 is to return for a one-off Halloween special - which will be broadcast live on BritBox
Steve Pemberton and Reece Shearsmith are writing the new episode -details of the story and of the guest cast will be disclosed at a later date
The BBC's controller of comedy commissioning, Shane Allen, said: 'The storylines are yet to be revealed, but a lot of people will be sting themselves, especially in compliance.'
Of the live instalment, the BBC said: 'As with all previous episodes of Inside No.9, this brand new 30-minute story promises to be a Twisted tale which will aim to surprise, delight, unnerve and amuse in equal measure.'
Related Articles View More TV

Stories
More Hot Stories For You