Latest News on Ray Collins
Stage Credits
  [West End]
London Production, 1977
Performer
  [Broadway]
1941
Paul Max
  [Broadway]
1931
Kenneth Holden
  [Broadway]
1929
Allen
  [Broadway]
1928
John Q. Smith
  [Broadway]
1926
Nelson
  [Broadway]
1925
Captain Aylmer Herryot
  [Broadway]
1925
Theodore Corbin
  [Broadway]
1924
"Gentleman Jim" Delano
Productions
[Broadway, 1925]
Producer
Ray Collins News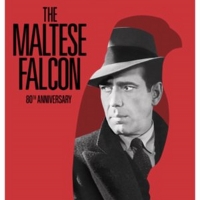 TCM Big Screen Classics Series Begins Jan. 24 & 27 With THE MALTESE FALCON
by Sarah Jae Leiber - Jan 15, 2021
Next year, film aficionados can enjoy a yearlong journey spanning nine decades of cinema history, through a dozen of some of the movie industry's greatest titles, as Fathom Events and Turner Classic Movies present the seventh annual TCM Big Screen Classics series.
Geronimo Black FREAK OUT PHANTASIA Features Previously Unreleased Live and Studio Sessions Now Available on Vinyl/CD
by Tori Hartshorn - Jul 1, 2019
These previously unreleased live and studio sessions are a loose exercise in spontaneity, and sheer art, which has been lost in the mists of time. Geronimo Black, a truly underrated band from Los Angeles, had existed long before its self-titled debut album released officially by UNI Records in February 1972. 
Snap Chat With Six Iconic Photographers And TV Legend Ray Martin At Aperture Australia
by A.A. Cristi - Feb 11, 2019
Following the overwhelming success of its inaugural event, Aperture Australia will return to Sydney International Convention Centre (ICC) in Darling Harbour on the weekend of 22-23 June.

Britbox, From BBC Studios And ITV Announces Next Original Series DARK HEART
by A.A. Cristi - Jul 26, 2018
BritBox, the streaming service from BBC Studios and ITV with the largest collection of British TV in the U.S., announced today during its TCA presentation an expanded commitment to delivering the best of British TV's past, present and future. Leading off the announcements was the reveal of the service's next new original series - Dark Heart, a TV adaptation of popular literary series featuring Detective Will Wagstaffe, played by Tom Riley (Da Vinci's Demons) and also starring Charlotte Riley (Peaky Blinders) and brought to you by the creators of Vera & Shetland. In addition, BritBox will add content from some of the biggest actors and creators from across the Atlantic including the exclusive premiere of the heartbreaking five time BAFTA Award winning drama mini-series Three Girls from director Philippa Lowthrope (The Crown) and writer Nicole Taylor (The C Word), Bancroft featuring Sarah Parish (Broadchurch) and and Shakespeare & Hathaway which was the biggest drama launch for a BBC daytime series in the last five years.

JESUS CHRIST SUPERSTAR's Conor Begley Wins GOLD For Bardic
by Stephi Wild - Jun 18, 2018
Conor Begley has struck gold for Bardic Theatre this past weekend having been chosen as the 2017/18 winner of AIMS 'Best Actor' Award for his recent portrayal of Judas Iscariot in Bardic's dazzling production of Jesus Christ Superstar earlier this year.

Tom Riley Returns To ITV's DARK HEART For Second Series
by Macon Prickett - Mar 15, 2018
Filming begins this month on the highly anticipated new series of ITV and Silverprint Pictures compelling crime thriller, Dark Heart. Tom Riley stars as DI Will Wagstaffe, a man haunted by the murder of his parents when he was 16 years old.
Ray Collins Frequently Asked Questions
How many Broadway shows has Ray Collins been in?
Ray Collins has appeared on Broadway in 8 shows.
How many West End shows has Ray Collins been in?
Ray Collins has appeared on London's West End in 1 shows.
What was Ray Collins's first West End show?
Ray Collins's first West End show was Bubbling Brown Sugar which opened in 1977