BWW Interview: FilmStruck's Alicia Malone On What Strikes Her Cinematic Fancies
A well-guarded, open secret of cinema aficionados, FilmStruck has been streaming their ever-expanding library of contemporary, art-house, indie, foreign and cult films to their subscribers for over a year now. Curated collections under such sections as "Early Frankenheimer," "Eighties Indies," "Couture du Cinema" complement the more inclusive genres of drama, romance, sci-fi, and such. FilmStruck also has the exclusive streaming service to the Criterion Collection library.
We had the chance to interview FilmStruck interviewer Alicia Malone on the particulars of FilmStruck.
Thank you Alicia for taking the time for this interview with BroadwayWorld and myself!
As a cinephile, what of FilmStruck's services do you highly recommend to your fellow cinephiles?
The first thing you notice when you log in to FilmStruck is the way the films have been organized into themes. It might be classified simply by director, like Italian filmmaker Luchino Visconti, or it might be something a little more obscure. And these themes offer cinephiles a chance to go even deeper into a subject. One of my favorites recently was 'How to Read Opening Scenes,' a collection of movies with fantastic opening sequences. For film geeks like myself, that was a really fun way to re-watch movies with a different perspective, studying how the start of a film can set up the entire journey ahead. I also love delving into all of the extra features and FilmStruck Originals! There's video essays, mini-documentaries, rare interviews. Even if you think you know a lot about movies, there's always more to discover.
Are the interviews/podcasts you do for FilmStruck exclusive to FilmStruck?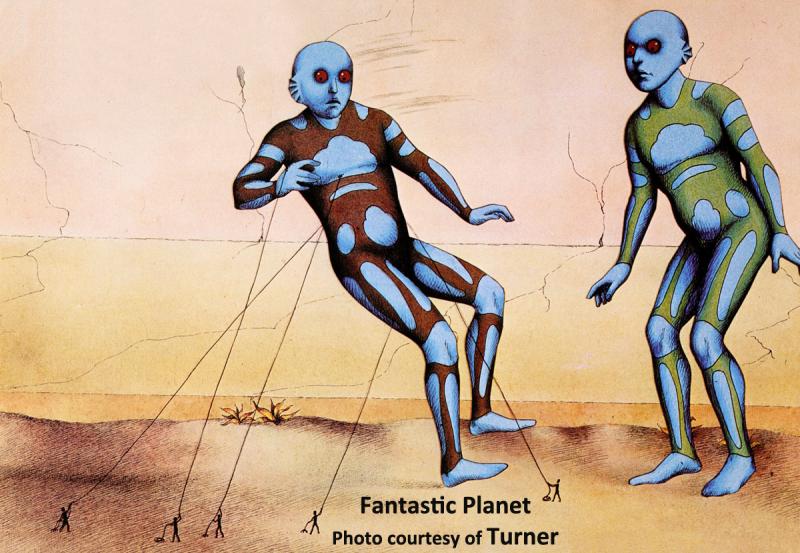 Yes. I'm so lucky to do exclusive, long-form interviews with filmmakers and artists working behind the scenes in movies for FilmStruck and The FilmStruck Podcast. It's such a thrill for me to not only meet the people I admire, but really dig deep into their work. And to know that the audience listening or watching are fellow cinephiles, who do want to hear about the nerdier side of movie-making, and not about anything gossipy.
Do you have to come up with different reviews for, let's say, Call Me By Your Name for FilmStruck vs. for your weekly show on Fandango?
Fandango Indie Movie Guide is a little show I created to give a rundown of the smaller films worth seeing in theaters and at home. Many of the film shows I worked on would focus on the bigger blockbusters (because that's what their audience want to hear about) and I was upset that these small gems, which are really worth seeing, would slip under the radar. I'm so thankful to Fandango for giving me my own platform to talk about them! I am the producer, host and editor of the show, which I film myself in my apartment! It's is designed to just quickly say, "Hey, check these out," and I really want to grab the attention of the mainstream audience to give them some independent options which I know they will enjoy. But with FilmStruck, the audience watching are already independent, art-house film lovers, so they don't need any convincing to watch these movies. It's more about delving deeper into what they're already watching. And by the way, everyone should see Call Me By Your Name! That's my favorite film of 2017, and I've already seen it four times because I am obsessed.
Is there any classic film that you're streamed over and over?
So many! It's like "comfort food" for me to watch my old favorites. I would say The Apartment is a film I watch the most. I love Jack Lemmon as C.C. Baxter, who is put down and put upon until he finally learns to stand up for himself and say, "No!" Plus it's very funny, has great production design and Shirley MacLaine is so lovely in it. "Shut up and deal!"
What obscure titles have you found on FilmStruck that really affected you that you were unaware of in their original release?
It was really fun to discover some movies in the 'How The Future Looked From the 70's" theme! I had never watched Fantastic Planet, a bizarre French animated film from 1973, and when it began, I was unsure if I would like it. But pretty quickly, I became engrossed in the strange story about these human-like creatures living on another planet, trying to escape capture. I'm so glad I watched and stuck with it!
You grew up in Australia. Was the first film you saw that sparked your love of movies an American film or an Australian one?
One that I remember most clearly was Rear Window by Alfred Hitchcock, which I watched when I was probably way too young! That was the first time I realized there was a director, an actual person making these movies, and how they had a purpose to each and every shot. This film really sparked my interest in wanting to know more about who makes movies and why! I also loved Marilyn Monroe movies as a child, she seemed so glamorous and other-worldly to me. I would copy her walk, her whispering voice and her dance moves. Now that I think of it, the whole thing was probably not appropriate for such a young kid!
When you were watching these films as a child, which quotable lines did you try reciting?
I am the worst at doing impressions and accents, but it doesn't stop me from trying! Because of my love of Marilyn Monroe, Gentlemen Prefer Blondes was a favorite film of mine. I used to try both Marilyn, "Thank you ever so!" and Jane Russell. For Jane, I'd convince my sister to say, "You'll find that I mean business!" just so I could retort in my best Jane Russell voice, "Oh, really? Then why are you wearing that hat!" I'm sure it was quite annoying to everyone involved.
What was/is the Australian equivalent TV station to Turner Classic Movies?
When I was growing up, it was just the late night classic movies on the regular station channels. We had a film critic, Bill Collins, who used to do the introductions to some of the classic films, and I would always make sure I videotaped his intros to watch! Quite funny that I have ended up doing intros for FilmStruck. When cable came to Australia, I worked for Movie Network Channels, which had a dedicated channel to classic films, Movie Greats. I would have that channel on my TV 24/7! But I always knew about TCM, and when I moved to the US, I would put the station on to keep me company. Feels like home to watch old movies. And that was when I saw Robert Osbourne and Ben Mankiewicz. I took out my notebook and wrote, "Goals: Work at Turner Classic Movies." Six years later I am! It's a dream.
If you were a grown-up and a working host when you saw some of your classic films as a child, who would you have wanted to interview and what would your lead question have been?
This is a great question! I know I've mentioned Marilyn Monroe a lot, but she really did fascinate me, so I'll pick her. As I said, I loved her glam persona, but when I started reading books about her, I was shocked at how tough her life was, and how at odds that was with who she seemed on screen. It breaks my heart that she just wanted to be taken seriously as an actress, but was constantly placed as the ditzy blonde. So I would have loved to interview Marilyn, get a sense of what she was really like under that whispered voice and platinum blonde hair... and I would have asked her which role she really wanted to play.
You have interviewed a plethora of A-List celebrities. Who was your most memorable?
Most memorable has to be Oprah! I never thought in a million years that I would have the chance to see Oprah in the flesh, let alone interview her. It was a real moment of thinking, "How did this happen? How am I interviewing the world's best interviewer?" I was so nervous beforehand that I was shaking, and I was her 46th interview for that day. But as soon as I walked in, she put me at ease. I was announced as "Alicia Malone from Australia," and I heard her voice before I saw her, she sang, "Aussstraaaaliaaaaaa," and then came and gave me a huge hug. She couldn't have been nicer or more attentive, and made all of us journalists feel like we were special!
Any current celebrity you haven't yet interviewed you would love to?
I've still never interviewed Meryl Streep! I really hope I get the chance to sit down with her and talk in-depth about her incredible body of work. She is a great role model for women and I want her to be my best friend. Also, Martin Scorsese has been my white whale, every time there was an opportunity with him, something happened and it wasn't to be the case. He's a filmmaker I greatly admire, who has also done so much to bring attention to films from other parts of the world. I got into watching Polish movies after seeing him talk about them. I'd love a whole hour with him, so we could geek out about film!
So, how easy is it for a non-techy like myself, to actually use FilmStruck? What non-techy process would you compare its ease of use with?
It's a really simple for everyone to use, because of its design, and the themes make FilmStruck easy to navigate. I would liken it to going into a video store, where you can flip through the covers of movies in different sections of the store. Or to Netflix, in terms of using your remote to flick through. But I have less procrastination with FilmStruck than with Netflix, because everything is hand-curated. There's no algorithm telling you what you might like to watch based on what you've seen (which often for me is not at all helpful). Instead, it's all picked by people who really know their stuff, working behind the scenes at FilmStruck. And if you're not sure, there are the extra features which will tell you why the movies are worth watching and what to look out for. I trust the programmers that they only choose the best of the best, so instead of losing hours trying to find something to watch, I can do a few clicks and be watching a great film in minutes!
Thank you again, Alicia!
To check out FilmStruck streaming for yourself, log onto www.filmstruck.com
Related Articles View More TV

Stories
From This Author Gil Kaan
Gil Kaan, a former Managing Editor of the now-defunct Genre magazine, has had the privilege of photographing and interviewing some major divas of film, television, (read more...)