Airbnb Price Gouging Could Cost SXSW Music Festival Goers Thousands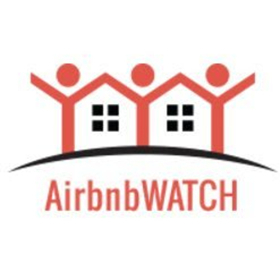 AirbnbWATCH, an affordable housing advocate and consumer watchdog group, released a report today showing significant price gouging by Austin Airbnb hosts, most of whom are commercial operators running multiple listings, for rentals during the SXSW music festival weekend.
The report reveals rates for many Airbnb rentals increasing by thousands of dollars per night during the SXSW music festival weekend. These findings are similar to those recently released during the
SUPER BOWL
and Mardi Gras. Now, during SXSW music festival weekend, a home in downtown Austin, which is normally rented for $3,000 per night, was being advertised for $6,000 per night for the weekend. A typical four-night stay at that home would cost a total of $12,000, but the same length of stay during the SXSW music festival would cost more than $24,000. "Airbnb's price gouging was a dream killer for many football fans during the
SUPER BOWL
and a buzz kill to party goers during Mardi Gras. Airbnb is continuing that practice with music lovers at SXSW," stated Lauren Windsor, AirbnbWATCH's spokesperson. "Permitting their 'hosts' - who oftentimes are real estate professionals - to raise rent by these astronomical rates is a very worrisome precedent that Airbnb is setting at these widely attended events." In a San Diego Union-Tribune
article
, Chris Lehane, Airbnb's Head of Global Policy and Public Affairs said, "It's pretty clear that our hosts don't engage in gouging. When demand for Airbnb increases, supply also tends to increase. When you look at big events, like for a
SUPER BOWL
weekend, there's maybe a $20 increase." Windsor points out the reports exposing Airbnb hosts gouging guests at major events, like the Super Bowl, Mardi Gras and now at the SXSW, tell a very different story. "While many music festival goers have earned the reputation of being easy going free spirits, nothing about their stay in Austin is going to be free or easy," stated Windsor. "Commercial Airbnb hosts will be testing the limits of music lovers good will with high lodging prices, while also driving thousands of complete strangers into the streets of Austin neighborhoods." The SXSW music festival is scheduled for March 13 this year.
Here
is a link to download PDF version of the report or to post on social media.