AMERICA REFRAMED: DEEJ is the Recipient of a 2017 Peabody Award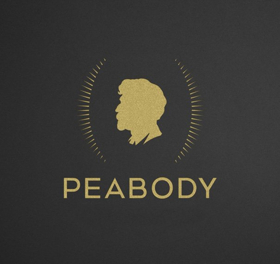 Public Television's AMERICA REFRAMED has won its first Peabody Award, announced today by the Peabody Board of Jurors. Its 2017 presentation, Deej, which had its national broadcast premiere on the AMERICA REFRAMED documentary series on WORLD Channel is among a very select group of honorees as part of the Peabody 30.
AMERICA REFRAMED, produced by American Documentary, Inc. and WGBH/WORLD Channel brings to national audiences compelling stories that illuminate the changing contours of an ever-evolving America. The indepenent documentary series presents an array of personal voices and experiences through which we learn from our past, understand our present and are challenged to seek new frameworks for America's future.
Directed and produced by Robert Rooy, Deej is the story of DJ-David James Savarese-who once was a "profoundly disabled" foster kid, on a fast track to nowhere. In the film, we meet DJ as a first-year college student who insists on standing up for his peers: people who are dismissed as incompetent because they are "neurologically diverse".
"We are thrilled to be the recipient of a Peabody Award, our first for AMERICA REFRAMED", said American Documentary Inc. Executive Director Justine Nagan. "This Peabody Award reaffirms our commitment to presenting authentically diverse stories, as well as the role that documentaries continue to play in today's media and cultural landscape." Chris Hastings, WORLD Channel's Executive Producer at WGBH, adds "AMERICA REFRAMED is proud to have made Deej, and all the films in its canon accessible to millions of Americans via the public broadcasting community and free online streaming."
An award-winning documentary series, AMERICA REFRAMED is the recipient of an Alfred I. duPont-Columbia University Award for broadcast journalism. The series has earned several Christopher, GRACIE, Telly and Cine Golden Eagle Awards, as well as nominations for an EMMY, Independent Documentary Association, and Imagen Award.
Deej is a co-production of Rooy Media LLC and Independent Television Service (ITVS), with funding provided by the Corporation for Public Broadcasting (CPB).