9-1-1 Premiere Grows to 14.7 Million Viewers in 7-Day Multi-Platform, Delivering FOX's Largest Debut Since EMPIRE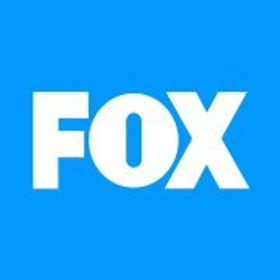 The January 3 rd premiere of FOX's new hit series, 9-1- 1, grew to 14.7 million viewers in 7-Day multi-platform viewing (including its encore), delivering FOX's largest debut since EMPIRE in 2015, excluding post-Super Bowl premieres. In Nielsen Live + 7 Day, the show delivered 10.7 million viewers, a lift of 57% from Live+Same Day.
From Murphy, Brad Falchuk and Tim Minear, 9-1- 1 ranks as the highest-rated debut since "The Good Doctor" and the week's No. 1 drama among all key demos, averaging a 3.0/11 L7 in Adults 18-49, up +67% from L+SD and +50% from its
THE X-FILES
lead-in, according to Nielsen. The first hit series of 2018, 9-1- 1 improved its Fall time period average by 36% in the demo and +47% among Total Viewers. Across
FOX
NOW and Hulu, 9-1- 1's 7-day streaming averaged one million viewers, making it FOX's most streamed drama debut in over three years. On social media, 9-1- 1 is this season's No. 1 new broadcast drama series and the most
engaging new broadcast program on YouTube, with more than nine million views. 9-1- 1 explores the high-pressure experiences of police officers, paramedics and firefighters who are thrust into the most frightening, shocking and heart-stopping situations. These emergency responders must try to balance saving those who are at their most vulnerable with solving the problems in their own lives. The provocative series stars Academy and Emmy Award nominee Angela Bassett ("American Horror Story," "What's Love Got to Do with It"), Emmy Award- and Golden Globe nominee Peter Krause ("The Catch," "Six Feet Under") and Emmy Award nominee Connie Britton ("Nashville," "Friday Night Lights," "American Horror Story"). The series also stars Oliver Stark ("Into The Badlands"), Aisha Hinds ("Shots Fired," "Underground"), Kenneth Choi ("The People v. O.J. Simpson:
AMERICAN CRIME
Story") and Rockmond Dunbar ("Prison Break," "The Path"). 9-1- 1 airs Wednesdays (9:00-10:00 PM ET/PT) on
FOX
and full episodes are available next-day on
FOX
NOW and Hulu. In the all-new "Next Of Kin" episode, airing Wednesday, Jan. 17, Bobby (Krause) and his team respond to an emergency at a children's birthday party that leaves lives hanging in the balance. The crew jumps into action after one of their own is involved in a devastating accident. Athena (Bassett) tries to cope with a tragedy that hits way too close to home and Abby (Britton) is confronted with a life-changing decision for her mother and makes a connection with Buck (Stark). 9-1- 1 is produced by 20 th Century
FOX
Television in association with Ryan Murphy Television and Brad Falchuk Teley-Vision. Ryan Murphy, Brad Falchuk and Tim Minear are creators, executive producers and writers on the series. Bradley Buecker is an executive producer and directed the series premiere. Alexis Martin Woodall and Angela Bassett serve as executive producers.