Opera North Announces New Academic in Residence
Anyone interested is welcome to join the opening webinar, Telling Operatic Stories: Race, Ethics and Authenticity, from 4.30pm - 6pm on Thursday 6 October.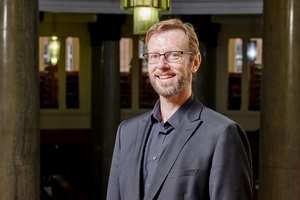 Opera North has announced Professor Edward Venn of the School of Music, University of Leeds, as its new Academic in Residence. He will spend a year at the Company bringing together diverse voices from all areas of the performing arts and academia for a series of discussions, events and an exhibition focusing on race, ethics and representation in operatic storytelling.
Part of the innovative DARE collaboration between the opera company and the University, Professor Venn's programme of activity begins on Thursday 6 October with a webinar, Telling Operatic Stories: Race, Ethics and Authenticity, as part of Leeds Arts and Humanities Research Institute's Sadler Series.
Open to all and including a public Q&A, the Zoom event will shape the course of five further seminars in the Series examining opera's often unedifying historical attitudes to non-western or minority cultures.
The panel includes musicologist and cultural historian Assistant Professor Imani Mosley (School of Music, University of Florida), Matthew Kofi Waldren, conductor and co-founder of Your Turn Collective, which works in support of classical music creators from under-represented backgrounds, and academics from across the University of Leeds.
The seminars will explore issues of race and ethics in opera, looking particularly at Opera North productions past, present and future. Embedded in the Company's rehearsals and day-to-day activity, Professor Venn hopes to bring theory and practice together to look at how the industry can move forward to give its stages to "other voices, telling other stories".
The conclusion of his tenure will coincide with Opera North's production of The Pearl Fishers, Bizet's 1863 opera featuring one of the best-loved duets in the canon, in an exoticised ancient Sri Lankan setting that presents difficulties for contemporary productions.
As part of a series of events presented alongside the opera - which will be conducted by Matthew Kofi Waldren - Professor Venn will curate an exhibition at the University of Leeds' Brotherton Gallery. Venturing into the Opera North archive, he will examine how the Company has engaged with issues of race and representation over the course of its four-decade history.
Over the past few weeks, he has been sitting in on rehearsals for Orpheus: Monteverdi Reimagined, Opera North and South Asian Arts-uk's new take on the seminal 1607 opera that weaves together Indian classical and western baroque music.
Professor Edward Venn, Academic in Residence, Opera North, comments:
"The opportunity to attend rehearsals and model showings for Orpheus has given me a wonderful insight into the creative thinking behind this adaption of Monteverdi's L'Orfeo.
"In particular, co-Music Directors Jasdeep Singh Degun and Laurence Cummings' bringing together of their respective traditions has resulted in the cast and musicians having to confront and experience two very different musical practices. Understanding the challenges that singers and instrumentalists alike have overcome in their encounters with a different tradition, and seeing how this gives rise to authentic performances, has been truly revelatory."
Orpheus will be the subject of Professor Venn's second event, an in-person workshop in the Howard Opera Centre, Leeds on Friday 21 October. Guests, including Jasdeep and CEO and Artistic Director of South Asian Arts-uk, Keranjeet Kaur Virdee, will convene to examine creative collaborations between different musical traditions, with a pre-recorded contribution from Indian-born, Australian-based Carnatic singer Charulatha Mani. For further information and free booking, visit the Opera North website.
Anyone interested is welcome to join the opening webinar, Telling Operatic Stories: Race, Ethics and Authenticity, from 4.30pm - 6pm on Thursday 6 October.
More Hot Stories For You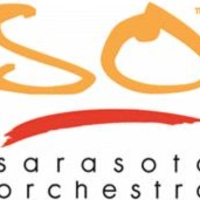 Sarasota Orchestra Offers Gift Of Music To Hometown Heroes

December 7, 2022

Sarasota Orchestra announced that it will offer a "gift of music" this holiday season through an initiative called "Hometown Heroes."
---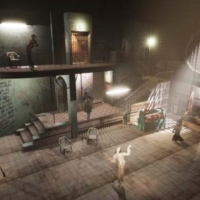 OPERA America Selects Four Teams For The 2022 Robert L.B. Tobin Director-Designer Prize

December 7, 2022

OPERA America has announced the eighth cycle of the Robert L.B. Tobin Director-Designer Prize to four teams of creative artists. The biennial prize recognizes promising stage directors and designers for their ingenuity in bringing operatic work to life for contemporary audiences and connects these rising artists with producers who can advance their careers.
---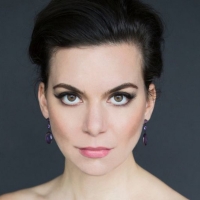 Ambur Braid Is Not To Be Missed In Canadian Opera Company's Gripping SALOME

December 6, 2022

A dance–perhaps the most famous one in history–precedes a macabre kiss and untimely demise in Richard Strauss' Salome, on stage this winter at the Canadian Opera Company.
---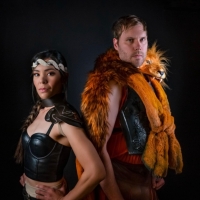 Pacific Opera Project Presents US Premiere Production Of ERCOLE SU'L TERMODONTE

December 6, 2022

Pacific Opera Project (POP) presents the US premiere production of the rare Vivaldi opera, Ercole su'l Termodonte, almost 300 years to the day from its original premiere with eight performances at The Highland Park Ebell Club from Friday, January 6, 2023 to Saturday, January 21, 2023.
---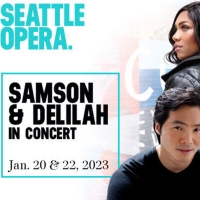 SAMSON AND DELILAH to be Presented at Seattle Opera for the First Time Since 1965

December 6, 2022

For the first time since 1965, Seattle Opera will present Camille Saint-Saëns' monumental Samson and Delilah (1877), an evocative retelling of the biblical tale of obsession, lust, and revenge.
---