Latest Articles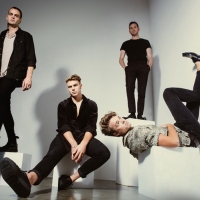 Hunter & the Bear Release 'Digital Light' Video
by TV News Desk - March 31, 2020
Following the release of their #1 iTunes Rock Chart single "Digital Light", HUNTER & THE BEAR are pleased to reveal its official video.... (
more...
)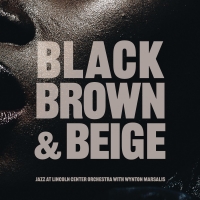 Blue Engine Records Releases 'Black, Brown, and Beige'
by TV News Desk - March 02, 2020
Blue Engine Records, Jazz at Lincoln Center's in-house recording label, will release a present-day recording of Duke Ellington's groundbreaking masterpiece Black, Brown and Beige by the Jazz at Lincoln Center Orchestra with Wynton Marsalis. Captured during a live, Rose Theater performance in 2018, B... (
more...
)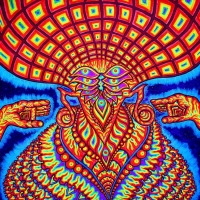 The Dream Syndicate Announce New Album, Share 20-Minute Track 'The Regulator'
by TV News Desk - February 26, 2020
LA indie rock forbearers The Dream Syndicate are announcing their third ANTI- Records release today. Titled The Universe Inside, the mind-bending new album will be released on April 10. First single "The Regulator" kicks in instantly; at twenty minutes long, immerse yourself in the song and watch it... (
more...
)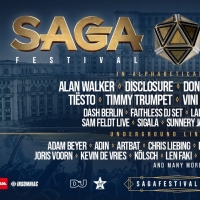 SAGA Festival Reveals Lineup Additions
by TV News Desk - February 21, 2020
As the hugely exciting debut edition of ALDA & Insomniac's SAGA Festival draws ever closer, the eagerly anticipated event amazed party goers even further last night, revealing star-studded lineup additions for the festival during a special SAGA launch party in Romania.... (
more...
)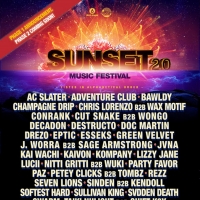 Disco Donnie Presents & Sunset Events Announce Phase 1 Talent Lineup for Sunset 2.0
by TV News Desk - February 17, 2020
Rise, renew and recharge. Enter Sunset 2.0. An all-new journey into the darker side of electronic music.  Sunset 2.0 represents the culmination of fan feedback from over the years and this year, event producers Disco Donnie Presents and Sunset Events offer numerous exciting improvements: redesigned ... (
more...
)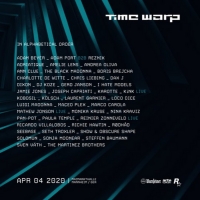 Time Warp Announces Headliners for 2020's Mannheim Edition
by TV News Desk - February 13, 2020
After a completely sold-out series of 25th Anniversary events around North and South America in 2019, Germany's iconic Time Warp festival returns to its spiritual home, Mannheim for its 26th year, with 19 hours of music spread across seven floors kicking off on 4th April and featuring both red hot y... (
more...
)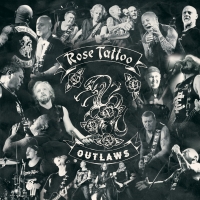 Rose Tattoo Unleash OUTLAWS Album March 6
by TV News Desk - February 06, 2020
Rose Tattoo are extraordinarily proud to announce the release of "Outlaws", the album, on March 6. A re-recording of the famed first and iconic "Rock N Roll Outlaw", spawning classics like "Nice Boys" (Don't Play Rock 'n' Roll), "Rock N' Roll Outlaw", "One Of The Boys" and, "Bad Boy For Love" these ... (
more...
)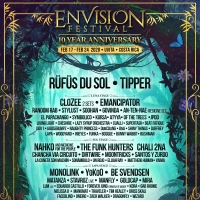 Envision Festival Adds Rufus du Sol, Tipper, Nahko & More to Lineup
by TV News Desk - January 21, 2020
Today, Envision Festival, the music festival world's beacon of environmentalism and wellness debuted the complete 2020 music lineup for the tenth anniversary of the now 7-day experience, which is held between February 17th and February 24th in the natural splendor of the Costa Rican jungle along the... (
more...
)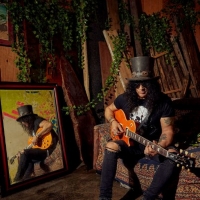 Gibson Reveals Product Line-Up Ahead Of NAMM 2020; Launches New Acoustic Custom Shop And Collections
by BWW News Desk - January 10, 2020
For the past 126 years, Gibson has been synonymous with creating and shaping sound. The new Gibson era celebrates the iconic models of the Gibson Golden Era while leaning into the future with instruments that nurture new players across generations, genders, and genres of music. In 2019, Gibson emerg... (
more...
)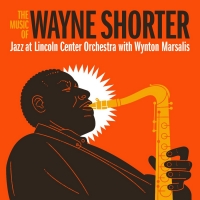 Blue Engine Records Announces Four Winter Releases
by TV News Desk - December 19, 2019
On the heels of Blue Engine Records' banner 2019─which included six album releases and a GRAMMY® Award-nomination for Una Noche con Rubén Blades─Jazz at Lincoln Center's in-house recording label proudly announces plans to release four new albums featuring the Jazz at Lincoln Center Orchestra with Wy... (
more...
)