Jack DeJohnette Celebrates Historic 75th Birthday on 8/9
Celebrating his historic 75th birthday on August 9, 2017, music legend Jack DeJohnette will continue year-long birthday festivities with extensive touring, limited edition product releases, and more.
The multi-GRAMMY winner and NEA Jazz Master will embark on a 18-city North American Fall tour with HUDSON, a collective group he co-leads with three of the world's top instrumentalists: Larry Grenadier, John Medeski and John Scofield. Touring in support of their commercially acclaimed eponymous album, which charted #1 and has remained in the Top 3 positions on Billboard's Jazz charts every week since its June 9 release on Motéma Music, Hudson is scheduled to close out the 2017 Newport Jazz Festival on Sunday, August 6. The group will tour extensively throughout October, including stops in New York, Boston, and Washington, D.C..
The album, which captures the atmosphere and beauty of the Hudson Valley region while celebrating the iconic music that has emerged from it, has received critical recognition from outlets such as NPR Music, Pitchfork, The New York Times, Rolling Stone, PEOPLE.com, and more. DeJohnette's longtime product endorsers will commemorate the landmark birthday as well. Sonor Drums has "gifted" DeJohnette a new drum set to commemorate his 75 years. On August 21st, Sabian, DeJohnette's cymbal endorser since 1989, will release "Jack DeJohnette Shimmering '75' Ride," 75 numbered 22" limited edition ride cymbals that will come with a certification of authenticity. Vic Firth, DeJohnette's drum stick endorser since 1990, has also released special "Jack DeJohnette 75" drum sticks, exclusively available through DeJohnette's website.
"Celebrating 75 years on earth is just another day for me to continue to create and move the music forward," reflects DeJohnette. "The outpouring of love and respect at times can be overwhelming, and reminds me how grateful I am for all of the places the music has taken me, friendships and collaborations formed and the joy that life has given me". In addition to Hudson and limited edition product releases, DeJohnette's recent recording collaborations include Paul Simon, Bruce Hornsby (for a new Spike Lee movie), and Anouar Brahem. DeJohnette will also make special appearances this fall with various projects in Woodstock, NY (Drum and Boogie Festival with David Sancious and Luisito Quintero), San Francisco (Miner Auditorium with his group featuring Ravi Coltrane and Matthew Garrison) and Chicago (Chicago Symphony Orchestra with John Scofield and Larry Goldings). JACK DEJOHNETTE @ 75 In a career that spans six decades and includes collaborations with some of the most iconic figures in modern jazz,
NEA Jazz Master and GRAMMY Award winner Jack DeJohnette has established an unchallenged reputation as one of the greatest drummers in the history of the genre. The list of creative associations throughout his career is lengthy and diverse: Miles Davis, John Coltrane, Keith Jarrett, Charles Lloyd, Ornette Coleman, Sonny Rollins, Thelonious Monk, Bill Evans, Stan Getz, Chet Baker, George Benson, Stanley Turrentine, Herbie Hancock, Dave Holland, Joe Henderson, Freddy Hubbard, Betty Carter and so many more. Along the way, he has developed a versatility that allows room for hard bop, R&B, world music, avant-garde, and just about every other style to emerge in the past half-century through his iconic groups such as Compost, New Directions, Special Edition and The Jack DeJohnette, Ravi Coltrane, Matt Garrison Trio. Named as one of the 100 Greatest Drummers of All Time by Rolling Stone, his recording output has spanned decades on iconic record labels such as ECM (DeJohnette is the most recorded musician in the label's history), Milestone, Prestige, MCA Impulse! and more.
Upcoming Hudson North American Tour August 6 - Newport Jazz Festival, Newport, RI September 2 - Detroit Jazz Festival, Detroit, MI October 4 - Bardavon 1869 Opera House, Poughkeepsie, NY October 6-7 - Rose Theater @ Jazz at Lincoln Center, New York, NY October 8 - Berklee Performing Arts Center, Boston, MA October 10 - The Hamilton, Washington, D.C. October 11 - The Ardmore Music Hall, Ardmore, PA October 12 - Xavier University Jazz Series, Cincinnati, OH October 14 - Sheldon Arts Center, St. Louis, MO October 15 - Yardley Hall, Overland Park, KS October 17 - Jack Singer Concert Hall, Calgary, AB October 18 - Chan Centre For The Performing Arts, Vancouver, BC October 19 - Moore Theater, Seattle, WA October 21 - Mondavi Center, Davis, CA October 22 - The Green Music Center, Rohnert Park, CA October 23 - Newmark Theater, Portland, OR October 25 - Piper Theatre, Mesa, AZ October 26 - KIMo Theater, Albuquerque, NM Additional Jack DeJohnette Tour Dates September 9 - Drum and Boogie Festival Woodstock, New York (w/ David Sancious & Luisito Quintero) September 24 - Miner Auditorium, San Francisco, CA (w/ Ravi Coltrane and Matthew Garrison) November 17 - Chicago Symphony, Chicago, IL (w/ John Scofield & Larry Goldings) For more information on Jack DeJohnette, visit jackdejohnette.com
More Hot Stories For You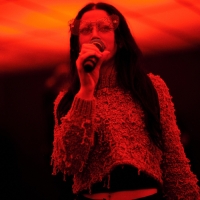 Brooklyn's Dark Pop Queen Valley Latini Marks A Modern Day Renaissance In Debut EP "Attention Lover"

December 1, 2022

Bogota born and NYC-based dark pop artist Valley Latini has announced the release of her highly anticipated debut project 'Attention Lover'.
---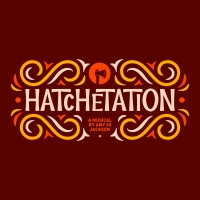 HATCHETATION THE MUSICAL: IN CONCERT to be Presented at Rockwood Music Hall, Stage 2 in January

December 1, 2022

The team behind the new musical Hatchetation will present a concert version of the showon Monday, January 23rd, 2023, at 7:00pm at ROCKWOOD MUSIC HALL STAGE 2.
---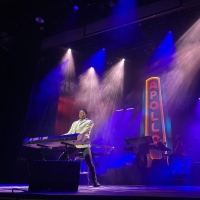 Pianist Kofi Boakye Is The $20,000 Winner of Apollo's Amateur Night

November 30, 2022

The winner of America's longest running talent show Amateur Night at The Apollo, pianist Kofi Boakye, was crowned at the show's grand finale after he performed his signature version of 'Say Yes' by Floetry.
---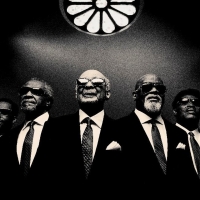 Performing Arts Houston Presents Blind Boys Of Alabama

November 30, 2022

Performing Arts Houston presents Blind Boys of Alabama for their special holiday performance with Sarah Grace & the Soul. The gospel legends will perform their takes on holiday classics, such as White Christmas, Silent Night, and more on December 4, 2022, at Jones Hall.
---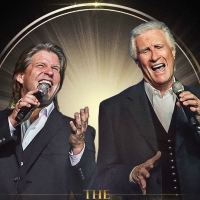 bergenPAC Presents Brian McKnight, Bone Thugs-N-Harmony, A Bronx Tale, and The Righteous Brothers

November 30, 2022

bergenPAC announces new shows coming to its recently renovated theater this Spring: R&B icon Brian McKnight on Thursday, March 23, 2023; rap legends Bone Thugs-N-Harmony on Saturday, April 1, 2023; Chazz Palminteri's one-man show A Bronx Tale on Sunday, April 23, 2023; The Righteous Brothers on Wednesday, May 17, 2023. Tickets go on-sale Friday, Dec. 2, 2022, at 11 a.m.
---