Introducing 'The Flame: A Musical Podcast'
Created by Lez Hang Out Productions, The Flame is an 8 episode musical arc.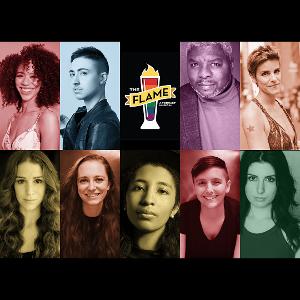 Introducing The Flame: The LGBTQ+ Musical Romantic Comedy Podcast of your dreams!
Created by Lez Hang Out Productions, The Flame is an 8 episode musical arc featuring an entirely original story, book, and musical score created by an entirely queer cast and crew. The Flame will debut in June 2021.
The Flame tells the story of two women: Jamie, a queer bar owner, and Sam, the woman selling the building the bar inhabits, and the inevitable sparks that end up flying between them! With the help of her best friend, Heather, and bar regular Jo, can the residents of The Flame keep the bar alive? Or can Sam's friend Mel help her work through her complicated feelings about her father's death and the building she grew up in before she makes a rash decision?
Subscribe to The Flame: A Musical Podcast on iTunes, Spotify, or wherever you prefer to download your podcasts today for an exclusive preview of the song Maybe Today performed by Ellie Brigida as Jamie. You can also follow @theflamemusical on Twitter, Facebook, Instagram, and TikTok for exclusive news updates, casting updates, sneak peeks and behind the scenes videos.
Become a part of the magic and join The Flame Patreon at http://bit.ly/theflamepatreon today to be the first to hear the songs, before the podcast is released. You will get behind the scenes views of the creation of the podcast and songs, song previews, and once there are 300 patrons you will gain access to a virtual table read with the cast and production crew.
More Hot Stories For You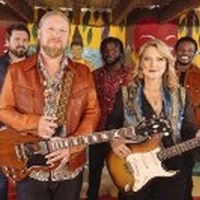 Tedeschi Trucks Band Stops At NJPAC March 2023

December 5, 2022

Tedeschi Trucks Band, America's premier rock-and-roll big band, touring in support of their new album, I Am The Moon, will perform live at New Jersey Performing Arts Center (NJPAC) on Thursday, March 23, 2022 at 8PM.
---
Celebrate A Cool Yule With Louis Armstrong Holiday Gifts And His First-Ever Christmas Album

December 5, 2022

When the world-renowned jazz icon Louis Armstrong (1901-1971) was on tour, he would always put up a small Christmas tree in the hotel he and his wife Lucille were staying. When they were home for the holidays, they would lavishly display their Corona Queens home with decorations, sing carols, recite The Night Before Christmas, and Armstrong sent friends his homemade holiday cards, made in his genius, down home style.  
---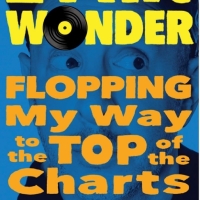 Multi-Platinum Songwriter/Producer Sam Hollander To Release New Book 21 HIT WONDER Tomorrow

December 5, 2022

On December 6th, songwriter and producer Sam Hollander will release his new book, 21 Hit Wonder, Flopping My Way To The Top Of The Charts on BenBella Books Inc., a true story about his adventures in songwriting.  In addition, Hollander will couple the release with a college speaking tour (dates below) and donating 100% of his proceeds to the charity Musicians On Call.
---
Mike Marshall, Edgar Meyer, George Meyer, And Bryan Sutton To Perform Together At The Moore Theatre  

December 5, 2022

Seattle Theatre Group (STG) welcomes American music masters Mike Marshall, Edgar Meyer, George Meyer, and Bryan Sutton to collaborate onstage for a special performance on January 23, 2023, at the Moore Theatre.
---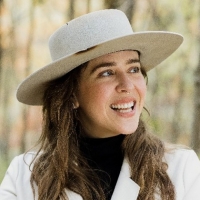 Serena Ryder Announced At KT Tunstall At Massey Hall, April 21, 2023

December 5, 2022

Massey Hall has announced an incredible double bill featuring the return of one of Canada's most acclaimed singer-songwriters Serena Ryder and debut of Grammy nominated Scottish Musician, KT Tunstall, Friday, April 21, 2023 on the legendary Allan Slaight Stage at Massey Hall.
---