Houndmouth Release New Album 'Golden Age'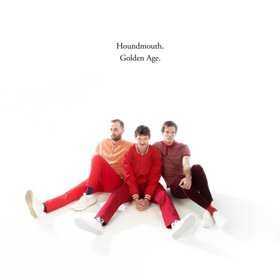 Houndmouth release their long-awaited new album, Golden Age, today via Reprise Records. Co-produced by the dream team of Jonathan Rado (Foxygen, Father John Misty) and Shawn Everett (Alabama Shakes, The Killers, Ke$ha), Golden Age features ten new tracks that now take on a soulful, modern and danceable pop sheen. The conceptual lyrics consider how technology is reshaping the human experience and how we relate to these universal changes. Golden Age illuminates this ever-evolving band in a bigger, bolder, weirder and wiser palette of expression while nevertheless remaining quintessentially Houndmouth.
To celebrate the release of Golden Age, Houndmouth will play an official Lollapalooza Aftershow at Metro tonight, August 3, in Chicago and an intimate show at Rough Trade NYC in Brooklyn this Sunday, August 5.
Click here to buy/stream Golden Age Click here to save Golden Age directly to your Spotify Library Click here to order Golden Age album bundles Click here to view and share "The Making of... 'Golden Age'"
Houndmouth are on tour now and have expanded their live line-up to a seven-piece band featuring keys & horns to create the most expansive sound they've achieved to date.
Click here for ticket and tour information.
Much more Houndmouth news to be revealed soon. Until then go to: http://houndmouth.com