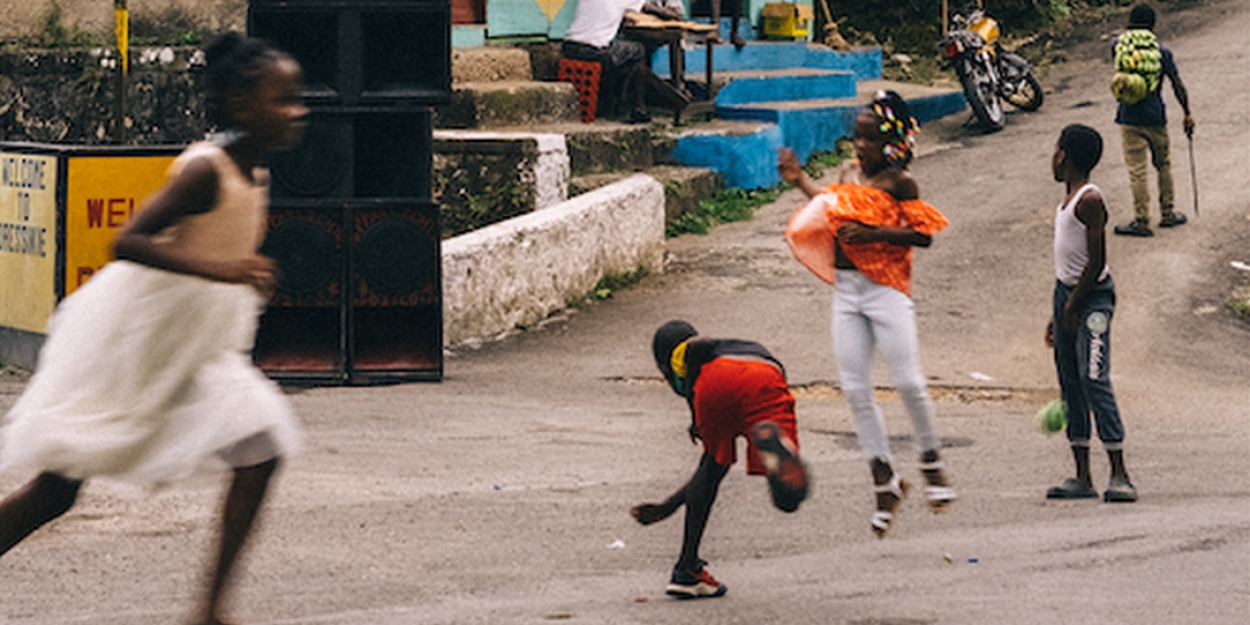 EarthKry Releases New EP & Tour With Wash House Music Group
The stunning new record is out with Wash House Music Group and available everywhere you stream music!
For the past decade, EarthKry has created a wholesome fusion of Roots Reggae, Soul and Rock genres cultivating a fresh and universally appealing sound. Earning audiences and fans all over the world, their sound has become part of the growing roots reggae revival!
On their new EP Dandy Shandy out now, EarthKry takes their signature sound to new heights by infusing the sounds and textures of 1970s roots reggae. They have created a vibe that is both modern and throwback. The stunning new record is out with Wash House Music Group and available everywhere you stream music! Save and order here: https://empire.ffm.to/dandyshandy
On the new record, Dandy Shandy, EarthKry highlights their versatility and songwriting prowess with a refreshing take on their reggae, soul and rock sound. Most notable is the recently released single "Soon Come," off the upcoming EP. The new single sees vocalist/guitarist Aldayne Haughton crooning over deep dubby guitar riffs while spotlighting the harmonies of the band with a vibe that takes the listener back in time.
Another EP standout is "Maaga Dog," which was released ahead of the new EP and out now. It is reminiscent of 70's reggae with a modern roots twist. On "Maaga Dog," Earthkry recalls a Jamaican proverb about the unexpected turn of a friendship they comment, " 'Maaga Dog' is really a saying that our grandparents in Jamaica would use to describe a scenario where you help a person through their rough times but then they turn around and backstab you in the end. So the song basically speaks of the experience which many folks can relate to at some point in their lives." "Maaga Dog" also had an exceptional Alborosie Dub remix out now.
Dandy Shandy was recorded at the famous Kingston, Jamaica based Tads Recording Studio. The band reflects, "We have always loved the drum sound at Tads Recording Studio which is vital to reggae music." At the studio Earthkry was able to achieve the 'old school' sound, they say, "1970s to 80s reggae had a specific style of playing, mixing and writing. So we wanted to emulate that style. The sound is similar to a classic Wailing Soul vibe which we love," says EarthKry.
The band is comprised of keyboard player Phillip Mcfarlane, drummer Kieron Cunningham, bass guitarist Kamardo Blake and vocalist/guitarist Aldayne Haughton. The multi-talented band produced the new record themselves and it was mixed by Phillip McFarlane.
EarthKry is one of the few young bands out of Jamaica set to keep roots reggae alive. Drawing inspiration from the iconic reggae outfit The Wailers the band chose its name, EarthKry, to signify its mission to voice the grievances of the downtrodden through the vibrations of their legacy music.
"Despite the challenges and odds against us on what's trending in today's music space. We know the fans love the good old pure reggae and a message that will uplift, unite and break barriers. Whether they are in North America, South America, Africa, Europe, Caribbean or Asia, it's globally loved in its purest form. We thank all the fans who support us each and every day. It keeps us motivated!" states EarthKry.
In celebration of the new EP, EarthKry has two tours lined up! Kicking off in February they are due to hit the West Coast, then will hit the East Coast starting in April. They will be performing the new material along with fan favorites and have a high-energy set planned that includes creative arranging for unparalleled live performance. And in true Earthkry fashion, they are looking forward to connecting with their fans.
They comment, "Being able to involve our fans with the song is one of the things we enjoy the most. Folks can expect a solid set with great arrangements, solos, dubbing and sometimes a reggae version of a popular pop song." Check out the full tour dates here.
Listen to the new EP here: