Photo Coverage: ON BROADWAY! Dance Peformance Rehearsals
Rolex presented "ON BROADWAY! A Glittering Salute To The American Musical"- Career Transition For Dancers', 23rd Anniversary Jubilee on Monday, October 27 at 7pm at New York City Center, 131 West 55 Street (bet. 7 & 6 Aves). Multi award-winning actress Angela Lansbury hosted the Gala, which was followed by an Anniversary Supper with the Stars at Hilton New York's Grand Ballroom.
"ON BROADWAY! A Glittering Salute to the American Musical", is a glorious historical journey inside the Broadway musical seen through the eyes of legendary choreographers. Their choreography transformed Broadway shows into the greatest musicals of all time.
The Gala was the entertainment-dance event of the new season with appearances by Mikhail Baryshnikov, Kelly Bishop, Cheyenne Jackson, Jane Krakowski, Bebe Neuwirth, Noah Racey, John Selya, Karen Ziemba, and artists from American Ballet Theatre and from New York Theatre Ballet and other dancers, musicians, stars and many surprises to be accompanied by the Jubilee Orchestra.
There was musical/dance numbers as well as film clips / montages from some of the classics of Broadways. The honorees for the Gala were Sono Osato and Brian Heidtke. Tommy Tune was the recipient of the Rolex Dance Award.
The 23rd Anniversary Chairs were Anka K. Palitz and Allen Brill.  Gala Chairs were: Victor Elmaleh, Victoria Herbert, Michele Riggi, Yolanda Santos, Susan Fawcett Sosin & Laura Zeckendorf.  The Dinner Chair: Janice Becker; Auction Chairs: Denise L. Cobb, Ann Van Ness; West Coast Chair: Roberta Silbert and Journal Chairs: David Goldring & Michael Weiskopf. Vice Chairs: Alexander Dubé, Mercedes Ellington, Niko Elmaleh, Irene Shen & Heléne Alexopoulos Warrick. Artistic Chair is Ann Marie DeAngelo.  Condé Nast Publications & The Samuel I. Newhouse Foundation were the underwriters.
Career Transition For Dancers, with offices in New York City and Los Angeles, has helped thousands of professional dancers identify their unique talents in preparation for establishing new careers when dance is no longer an option. Since 1985, they have provided more than 38,000 hrs (equivalent to $4 million) of one-on-one career counseling & program services (at no cost) and has awarded millions of dollars in scholarships for education and grants. CTFD also provides dancers with specialized services that include seminars and workshops; peer support groups; resource centers; a toll-free national hotline; and National Networking Directory. The Caroline & Theodore Newhouse Center for Dancers is at 165 West 46th Street Suite 701 (at Broadway - the Actors' Equity Building) NYC. CTFD's phone number is (212) 764-0172 and the fax is (212) 764-0343 and in Los Angeles (323) 549-6660. www.careertransition.org
Photos by Peter James Zielinski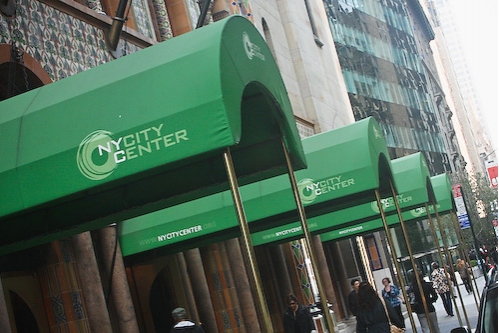 City Center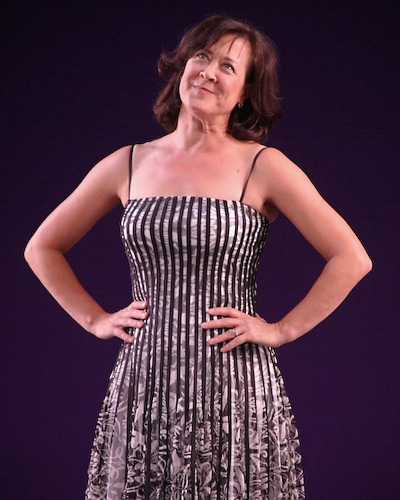 Crazy For You - Shall We Dance? with dancers Noah Racey and Karen Ziemba

Oklahoma! - Dream Ballet with dancers Elena Zahlmann and Terence Duncan

Elena Zahlmann and Terence Duncan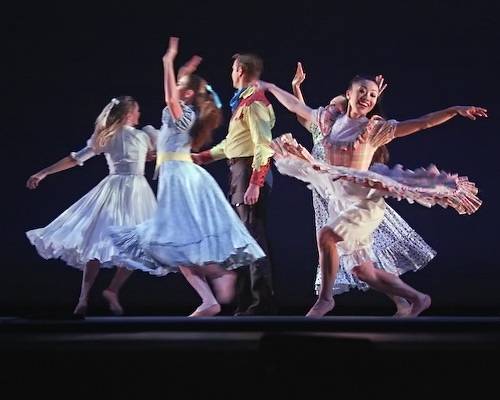 Oklahoma! - Dream Ballet

Elena Zahlmann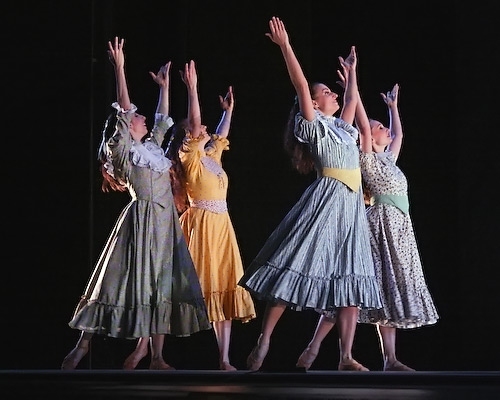 Oklahoma! - Dream Ballet

Elena Zahlmann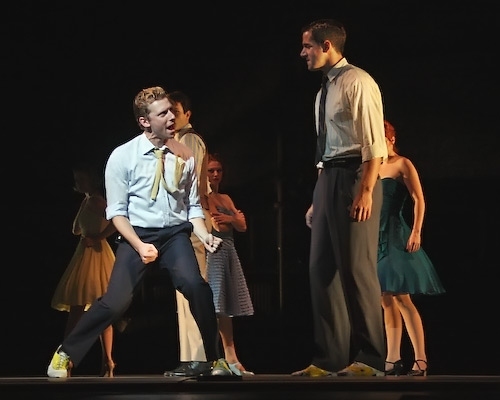 West Side Story - Cool with dancers Joey Calveri, Stuart Capps, Leo Ash Evans, Stephanie Fittro, Shiloh Goodin, Ryan Jackson, Logan Keslar, Jamie Markovich, Kiira Schmidt, Matthew Steffens, and Ryan Worsing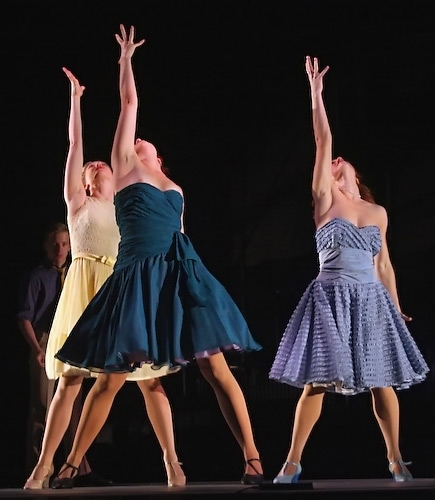 West Side Story - Cool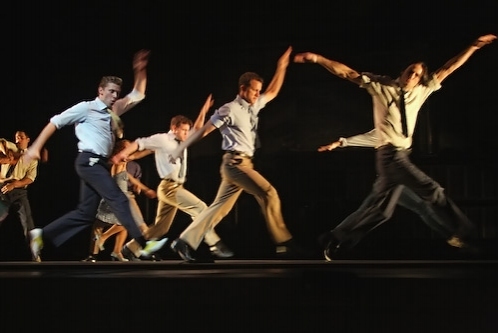 West Side Story - Cool

West Side Story - Cool

West Side Story - Cool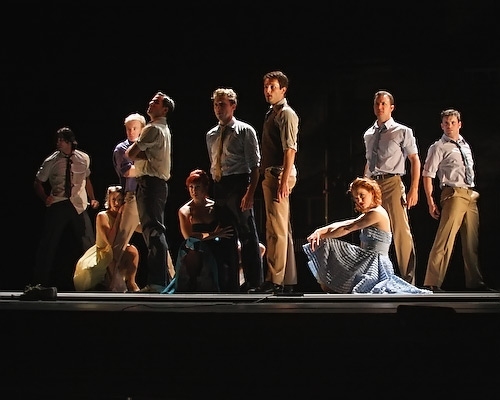 West Side Story - Cool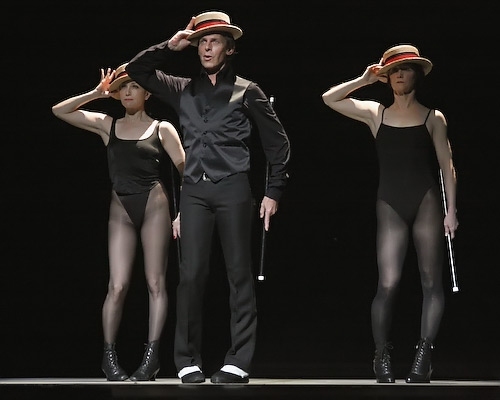 Bebe Neuwirth, David Warren Gibson, and Pam Sousa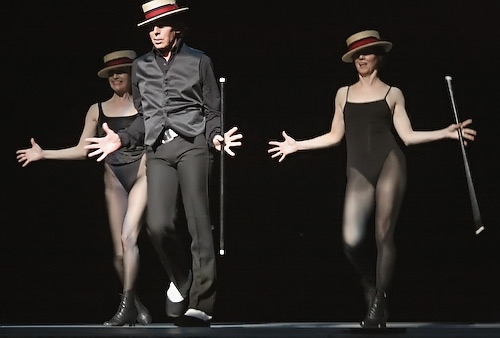 Bebe Neuwirth, David Warren Gibson, and Pam Sousa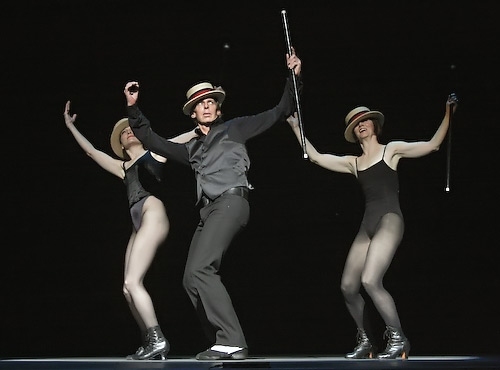 Bebe Neuwirth, David Warren Gibson, and Pam Sousa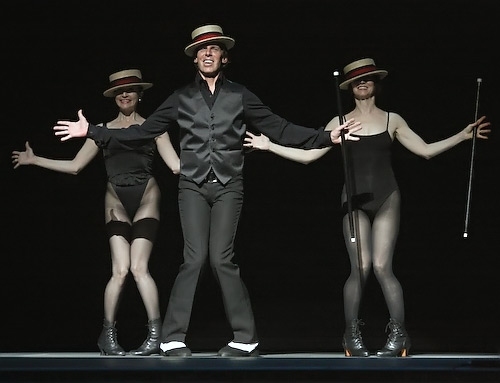 Bebe Neuwirth, David Warren Gibson, and Pam Sousa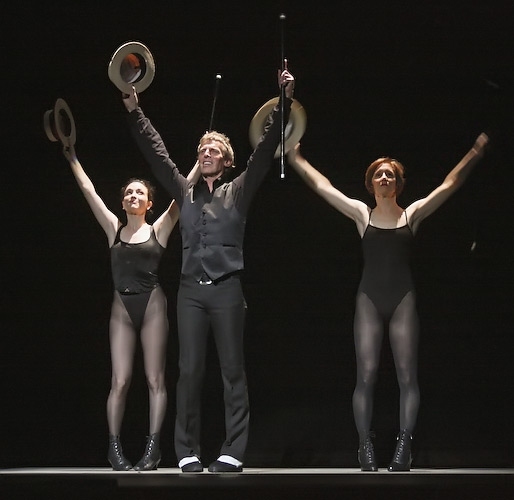 Bebe Neuwirth, David Warren Gibson, and Pam Sousa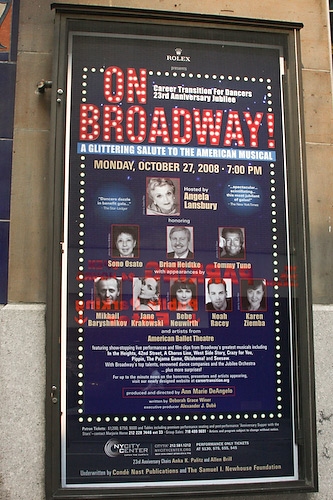 'On Broadway' at City Center