American Ballet Competition Names Raymond Van Mason New Director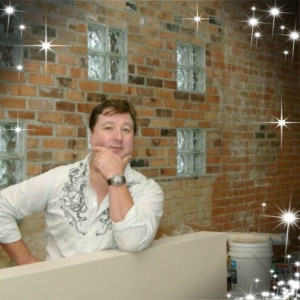 The Institute for Dance Education Arts, Inc is pleased to announce that RAYMOND VAN MASON, Founder and Artistic Director of Imagine Ballet Theatre in Ogden, Utah will be assuming the ownership and direction of the American Ballet Competition (ABC) as of July 12, 2018.
The American Ballet Competition was founded by Katherine Kersten and Kee-Juan Han in 2005 and has been directed by Ms. Kersten since then. Ms. Kersten will remain affiliated with ABC as a consultant. Since its inception countless talented young dance students ages 9-20 from the USA and abroad have attended the American Ballet Competition and have participated in Master classes conducted by major dance teachers such as Gilbert Mayer (Paris Opera Ballet) Dinna Bjorn (Finnish and Norwegian National Ballets) Sharon Story (Atlanta Ballet) and Francesca Zumbo (Paris Opera). Dancers that participate open themselves up for opportunities to be awarded scholarships and/or traineeships to nationally renowned schools around the world.
We are excited to have the opportunity to bring this national competition here to Ogden, Utah. As well as supporting a vibrant arts scene in the newly developed Nine Rails District, the streets of Ogden will be energetic with our annual Ogden Arts Festival as well as the Frist Friday Art Walk that will be happening on the same weekend.
Upon handing over the leadership of the American Ballet Competition, Ms. Kersten stated, "Over the years that I've known Raymond I've been very impressed with his talented students and the high artistry shown by them. The American Ballet Competition will be in good hands as he continues to fulfill the high expectations of students, parents, and students".
In announcing his appointment, Raymond Van Mason stated, "I am extremely honored and humbled to continue the work of Katherine Kersten and her American Ballet Competition".
Mr. Mason, a former Principal Artist with Ballet West in Salt Lake City, has also danced as a guest artist with The Stars of the San Francisco Ballet in Marseille, France, The Charleston Ballet, Ballet Pacifica, Ballet Etudes, The National Society of Arts and Letters 50th Anniversary Celebration, DanceWest Ballet, and numerous arts festivals. He has since become the Founder and Artistic Director of Imagine Ballet Theatre, and the Rocky Mountain Chorography Festival.
Mason's choreographic credits include four world premiere ballets for Ballet West - Seasons, Lady Guinevere, Transparencies and Desert as a Rose. In 1998, he choreographed Ballet Pacifica's Choreographic Project and in 1999 was asked to join Ballet Pacifica as Ballet Master, Teacher, Choreographer and Dancer. At Ballet Pacifica he choreographed Reverie and Moonlight, filmed by the Lloyd Rigler Foundation for Broadcast on the Classic Arts Showcase for PBS. He choreographed for Utah Opera Company's productions of Romeo & Juliet and La Traviata. Mason has also choreographed four full length ballets which include: Secret Garden to an original score by Kurt Bestor. Nutcracker, Fairyopolis and Alice: Adventures in Wonderland.
KATHERINE KERSTEN was the founder and longtime director of the American Ballet Competition. She grew up in Switzerland and trained in Europe under legendary teachers Boris Kniasef, Lucette Darsonval and Victor Gsovsky. She was a soloist with the San Francisco Pacific Ballet and Milwaukee Ballet and had numerous engagements in musical, theater and classical productions. For 15 years she served as the first School Director for the Milwaukee Ballet where she originated the nationally recognized Identify Youth for Dance program and was awarded a State Senate Citation for her development of dance in Wisconsin. For the Florentine Opera she choreographed productions including Il Trovatore, Faust and Don Giovanni.
In 1992 she was engaged to manage the Bolshoi Ballet Academy in Vail, Colorado where she went on to conceive and develop the Vail Dance Festival. In Vail she served for over fifteen years as the Festival's Producing Artistic Director, introducing dynamic educational programs and producing the many exclusive productions that brought international recognition to the Vail Festival. She produced annual International Galas featuring ballet's most illustrious stars and numerous original productions. Ms. Kersten has guest taught in the United States, and abroad, including for Ballet du Nord in France, and Arizona State University.
Related Articles View More Dance

Stories
More Hot Stories For You