L. Ron Hubbard Presents Writers of the Future Volume 34 Announced as...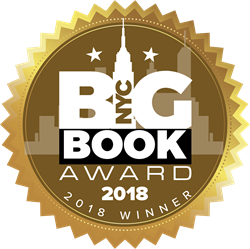 L. Ron Hubbard Presents
Writers of the Future
Volume 34 was announced as the winner in the "anthology" category for the New York City Big Book Award by awards sponsor Gabrielle Olczak. Book submissions were collected from six continents: Africa, Asia, Australia, Europe, North America, and South America.
The New York City Big Book Award is one of the newer book awards created with the purpose of recognizing quality writing from around the world. Olczak noted, "Submissions came from the imprints of large traditional publishers such as HarperCollins and Random House; large independent press publishers such as Galaxy Press, Roman & Littlefield, and Wiley; small press and independent authors such as Marti MacGibbon to Sahar Aref."
"What is very special with book awards," noted John Goodwin President Galaxy Press, "is that they fully align with the purpose as laid out by the Contest's founder, L. Ron Hubbard to provide a means for the aspiring artist to be seen and acknowledged." Not only are the published winners in volume 34 national bestselling authors and artists due to sales, but they are also now authors of a national award-winning book as well. Based on the sequence in the book, these writers and corresponding illustrators are:
Writer Winner Illustrator Winner
Erik Bundy Adar Darnov
Erin Cairns Kyna Tek
Jonathan Ficke Sidney Lugo
Jeremy TeGrotenhuis Brenda Rodriguez
Vida Cruz Reyna Rochin
Darci Stone Quintin Gleim
Cole Hehr Maksym Polishchuk
Janey Bell Bruce Brenneise
Eneasz Brodski Alana Fletcher
N.R.M. Roshak Jazmen Richardson
Diana Hart Anthony Moravian
Amy Henrie Gillett Duncan Halleck
Over its 34 year history, the Contest has recognized 404 winners who have gone on to publish 1,150 novels and 4,450 short stories. Of these, 192 are still active with a writing career—that's over 40%. Twelve of these Contest winners have gone on to become NYT bestselling authors: Dave Wolverton (aka David Farland), Sean Williams, Jo Beverly, Nancy Farmer, Lisa Smedman, Karen Joy Fowler, Patrick Rothfuss, Tim Myers, Eric Flint, Dean Wesley Smith, Tobias Buckell, and Elizabeth Wein. And Contest winners have garnered 155 major awards.
And with the last four volumes of Writers of the Future hitting national bestseller lists—and each of the winners becoming national bestselling authors and illustrators as a result—Contest entries continue to increase each quarter with entries from around the world.
For more information, go to http://www.writersofthefuture.com.
Related Articles View More Books

Stories
More Hot Stories For You