BWW Review: WINE THE SOURCE OF CIVILIZATION by John J. Mahoney Fascinates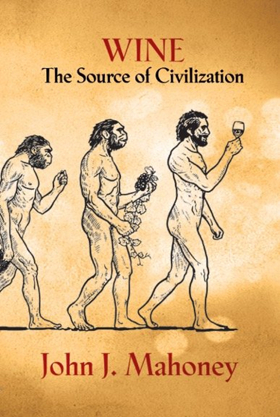 John J. Mahoney has done it again! The author of Wine for Intellectuals has written a book that both educates and captivates. His latest release Wine: The Source of Civilization traces the beginnings of wine culture from the earliest days of mankind.
Mahoney's writing style is both approachable and appealing. He presents his subject for a broad audience that includes the casual wine drinker, wine aficionados, along with people that like to read about history and anthropology. His thesis gives an unmatched, comprehensive, and thoughtful view of wine culture.
Well researched and wonderfully organized, Wine: The Source of Civilization has nine fascinating chapters that start with "Nomads vs Settlers, From African Plains to Caves then Villages." The book progresses with chapters that include "Wine's Role in Ancient Society, Bronze Age to Iron Age;" "Civilization Falters in the Middle Ages, Wine Brought to Light to End the Dark Ages;" and "Wine in Contemporary Centuries, The 18th through the 21st Centuries."
While there's much to learn in Mahoney's book, it also an enjoyable read. He writes about famous figures that had relationships with wine like King Tutenkhamen, Romulus and Remus, and Charlemagne. There are also interesting references to wine in theology, classic literature, and much more. Readers will appreciate the information the book offers to encourage the appreciation of viticulture and wine as a treasured drink for centuries.
In his final chapter, Mahoney writes "The history of wine is the way to learn about ourselves: our evolution, our beliefs, and our goals for the future." We completely agree. Wine: The Source of Civilization is an essential book that you should add to your collection. Read it as you sip your very favorite wine.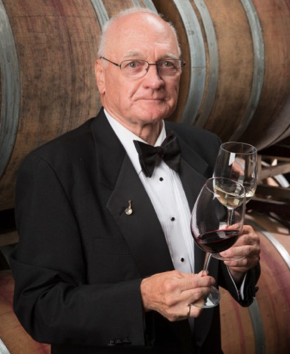 About John J. Mahoney
John J. Mahoney is a Certified Wine Educator and a Literature Professor. He is Chancellor of the Dionysian Society International, a member of the American Wine Society, a Chevalerie du Verre Galant (Knights of Cognac), President of New Jersey Club Zinfan- del, Director of the Tri-State Wine College, and the voice of "Weekend Wine Tips." A respected scholar of Shakespeare and Chaucer, he uses classic educational techniques when teaching about wine. He hosts corporate wine seminars, and is presently the World Ambassador for the Grand Vin wine glass series for Chef & Sommelier.
John Mahoney's Wine, The Source of Civilization can be purchased on Amazon.com. For more information, visit https://www.amazon.com/Wine-Source-Civilization-John-Mahoney/dp/1721627820.
Photo Credit: Courtesy of John Mahoney
Related Articles View More Books

Stories
Marina P. Kennedy writes articles and reviews for Broadwayworld.com on productions in New York City and New Jersey. She is the Editor in Chief of (read more...)