BWW Interview: Actress & Writer JASMINE S. RAMOS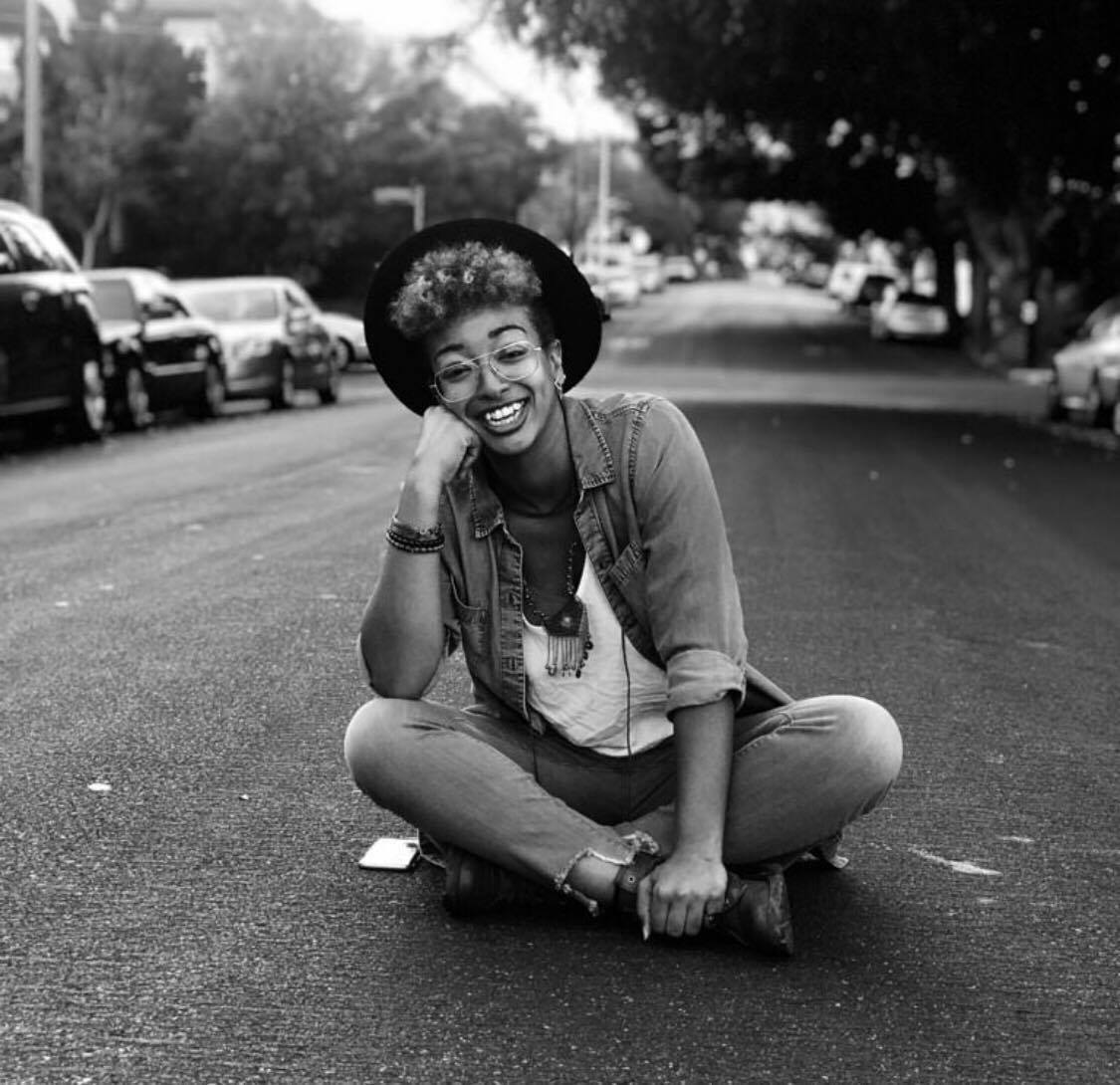 Jasmine Ramos has made the arts a very important part of her life since she was six.
Her imagination, positive outlook and family keeps her grounded.
MCL: You started acting on stage at a young age. How old were you when it started? How did you get involved with theater?
JSR: My first time acting on stage was in grammar school. I think I was like 9. I was cast in a musical about cheese, I love cheese and we got to try a bunch, so that was super fun. My mom is who actually introduced me to theater. Ever since I was a child, she always had me involved with the arts. If there was something going on in Buffalo that could stimulate us creatively, we were there. At the age 6, I started training as a dancer; as I became older, I wanted to seek another creative outlet. When I was a freshman in high school, she seen a flyer to audition for a group called Teen Reality Theater (TRT). TRT is a group of teen actors and peer educators based in Buffalo who teach teens and adults about important life challenges through theater.
As a TRT actor, we were trained to teach our peers about topics like HIV/AIDS, sexual health, relationships and family communication through skits, full-length plays and video productions. I auditioned, was accepted in, and spent my high school years with this group of strangers that eventually became my family. Every summer we'd write a play, called the "year end", to sum up all the topics we explored throughout the year. At my last performance, one of the educators was casting for a show coming up at a local theatre and thought I'd be perfect for it. That's when I was offered and performed in my first "professional" musical.
MCL: What were some of your favorite early roles? Why?
JSR: My favorite role was my first role! It was at Alleyway Theatre, in a play called Hell Hole Honeys. It was about this journalist who refused to give up her source, so she was thrown into prison where she met the Hell Hole Honeys. I played a character named Ho. Oh yeah! It was fun. I got to wear a huge fro wig, with a black and white jailhouse 2 piece (bra and wide legged bell bottoms), and pink shiny heels. In the opening act, I spun down this caged set like a stripper going down a pole. I got to channel my inner Mimi from Rent. Woot woot. The play was a bit raunchy though. It was hilarious to see the reaction on my families face as I flashed my butt to the audience or pretended to perform sexual favors on my "jail mates". Oh, how I love the Theatre! Ya never know what you're going to get. My first play in the words of slang today was "litty". Haha
MCL: What were some of your favorite roles in recent years? Why?
JSR: My favorite recent role was actually introduced to me by you in Killing Simone. First, the back story was extremely intriguing. A man escapes from prison and holds a couple hostage. I get to play a victim?! Dope. I haven't played many serious roles. This was the most challenging emotionally. Every night I started off right at the climax of the scene-crying, afraid, snot running from my nose. It was cool to be able to take myself to a dark place and see how uncomfortable I could make people in the audience.
MCL: What do you look for you when reading a script and choosing a role?
JSR: When choosing a role, what's most important is what am I representing. What's the message coming across? I want to act out a role that will truly make someone feel something, make them think, change their perspective. I want to inspire others.
MCL; Any good advice you were given early on and you still use on stage today?
JSR: Hmmm...I really have to think about that one. If anything, I'd say the best advice I was ever given is to stay in character. No matter if you mess up, keep it going. This is your stage. You are in control of it. Be confident and deliver.
MCL: I heard you Write Poetry. What inspires you? Describe your style?
JSR: Life inspires me. Poetry helps me to release the inner vulnerabilities I'm-sometimes-not ready to expose. The stronger I feel about the situation, the easier the words flow. I'm not really sure how to describe my style. I feel like it switches up based on my mood or the topic at hand. I just like to look at it as released emotions on paper. No titles or categories, just feelings being felt and put into text, allowing others a chance to understand or be understood.
MCL: What else have you written for theater?
JSR: I'm currently in the process of finishing a performance art piece for the stage. I have a collection of poems, monologues, & spoken word pieces that I have organized to tell a story about the stages of love.
MCL: How supportive has your family been?
JSR: My family is very supportive. They accept me and my decision to pursue the arts. I'd be happy doing no other thing. So whether it be attending all my shows, or at the last minute giving me money because I randomly decided to relocate from NYC to LA and I need to put down a security deposit on an apartment, or "I quit my job, it wasn't for me anymore, they didn't appreciate me. It's not what I really wanna do anyways...so just to let you know, I may need some help next month"-no matter what, they always have had my back. Don't get me wrong, it wasn't always easy. Especially getting them to be so comfortable with me moving around so much and acting off impulse, they'd worry. However, I always made a way and proved to them that I'll be okay no matter where I go. Actions are what matter most. If you show your family that you're passionate, committed, & willing to persevere, they have no other choice but to respect your hustle.
MCL: You've been involved with film and television. Please tell us more?
JSR: Well when I was 19, I hosted a show on the public access channel locally that showcased local up and coming artists. Other than that, I've done a car commercial, and was an extra in a few TV shows & music videos. Extra work is fun in the beginning, but after hours of waiting around, you become over it quickly! Then it just becomes a cool way to pay your bills, eat free meals, & network. My first 3 seconds of fame was on Empire. It was so cool because I was freshly moved to New Jersey, I sent in an email, and got a call like 2 hours later to film in Chicago in 4hours. I was freaking out. I called my mom, dad, grandma. They all chipped in to give me money to get a last minute flight from NYC to Chicago, rent a car, hotel room, and spending money for food. I love my family! If it wasn't for them, I wouldn't have went. Some of the other TV shows I did were Spike Lee's: She's Gotta Have It, Love and Hip Hop LA, & The Four. It was nice to see all the work that really goes on behind the scenes.
MCL: Time to promote ... What's coming up for you in 2019 and 2020?
JSR: As of right now, for 2019 & 2020, I'm focused on experiencing, creating, & executing. I would like to see my work performed on stage by November 2019. There are also a few short film projects I am planning to submit to festivals and competitions coming up. It's all a process. I don't want to rush anything. When the time is ready, it will be. All I know is that I'm excited for what's to come.