Behind the Scenes: The Circle of Becoming at American Repertory Theater
Dates

3/2/2021

Theatre


64 Brattle Street
Cambridge,MA 02138
Twitter Facebook Instagram

Tickets Info

$20
Phone: 617-547-8300




Tony and Obie Award-winning playwright V (formerly Eve Ensler, O.P.C., In the Body of the World), Grammy and Golden Globe-nominated songwriter Justin Tranter (Selena Gomez, Ariana Grande, Demi Lovato, Imagine Dragons), and Tony Award-winning actor, performer, and songwriter Idina Menzel (Rent, Wicked, Frozen) share music and stories about the development of The Circle of Becoming, a wild new musical fairy tale about a teenage girl and her posse whose determination to save the planet endows them with powers they never knew they had, directed by Diane Paulus.Join the Virtual Green RoomFollowing the event, ten randomly selected ticket holders, the series sponsors, and all A.R.T. donors of $500 or more will be eligible to continue the conversation backstage in the Virtual Green Room with commissioned artists and A.R.T. staff.

News About Behind the Scenes: The Circle of Becoming at American Repertory Theater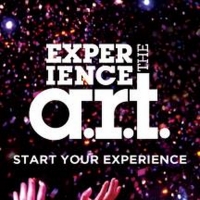 A.R.T Presents Composer Huang Ruo in Conversation with Diane Paulus
January 27, 2021
Composer Huang Ruo joins American Repertory Theater Terrie and Bradley Bloom Artistic Director Diane Paulus for a conversation about his music, recent projects, and his A.R.T. commission, The Weeping Camel, at A.R.T.'s next virtual Behind the Scenes event Tuesday, February 9 at 7:30PM.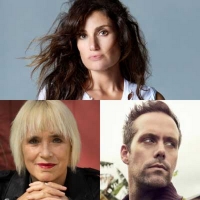 A.R.T. Continues BEHIND THE SCENES Series With Idina Menzel, V (Formerly Eve Ensler) and More
December 17, 2020
American Repertory Theater at Harvard University has announced today details about the next events in the theater's new Behind the Scenes series with the writers, directors, and composers who are making work at the A.R.T.
Shoshana Bean, Krysta Rodriguez, New Musicals And More Announced At Feinstein's/54 Below
August 29, 2019
This Month, FEINSTEIN'S/54 BELOW, Broadway's Supper Club & Private Event Destination, presents some of the brightest stars from Broadway, cabaret, jazz, and beyond. To purchase tickets or for more information, visit www.54Below.com/Feinsteins or call (646) 476-3551.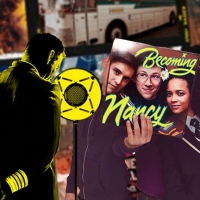 Ask BWW: What Out-of-Town Tryouts Are Coming Up?
August 22, 2019
We asked BroadwayWorld readers to give us their most burning questions about theatre's inner workings, and we received a question asking about what out-of-town tryouts are heading to the stage in the coming months. So we've put together a look to productions from around the country, from Atlanta to Chicago to San Diego and more! Check out our guide to get a peek at upcoming shows including Six, Almost Famous, Becoming Nancy, and more!