New England Musicians Resource Fund Lends Support To Musicians Facing Eviction From Rehearsal Space
The arts advocacy group #ARTSTAYSHERE has secured a transition space for the musicians to use in the meantime.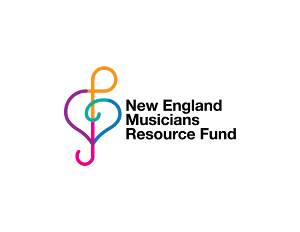 The New England Musicians Resource Fund (NEMRF) is stepping up to help more than 300 musicians displaced by the closure of the Sound Museum rehearsal and studio space on North Beacon Street in Brighton. Many of the musician tenants have been renting studio space here for decades. The musicians must leave the building before demolition can begin to make way for a new commercial development. The developers of the new project have promised to provide a permanent space for the musicians in a new building, but that new space won't be completed for two years. The arts advocacy group #ARTSTAYSHERE has secured a transition space for the musicians to use in the meantime. NEMRF is working with the #ARTSAYSHERE Coaliton to help with the monumental task of moving the musicians equipment to the new space March 1,2,3 and 4th and will help underwrite the costs of moving expenses.
"New England Musicians Resource Fund was founded to support New England's vibrant and eclectic music community, and when we saw the news about the demolition of the studio space we knew we needed to step up and help," said Gabe Rice, President of NEMRF. "We are committed to furthering high quality music performance in New England by investing in and advocating for the professionals whose talents bring the music alive."
NEMRF worked with #ARTSTAYSHERE to secure a moving company to transport all of the gear from the Allston-Brighton location to the temporary space in Dorchester.
Founded in 2020 in response to the acute crisis created by the COVID-19 shutdown of live music, New England Musicians Resource Fund (formerly known as New England Musicians Relief Fund) has provided more than $500,000 in direct assistance to musicians. Though the impact of the pandemic is still being felt in New England, NEMRF has expanded its mission to help with the wide range of economic, career, and health issues facing professional musicians in the region.
"Our goal is to be a resource for the professional freelance community throughout their careers," says Hazel Dean Davis, Vice President of NEMRF. "Whether it is pairing young musicians with mentors as they navigate the complexities of freelance work, or offering financial support so a musician can take time off to care for their new baby, or helping musicians experiencing a health crisis by connecting them with our partners at the Brookline Center, NEMRF aims to be the 'first call' for musicians in need of guidance or support."
NEMRF benefits musicians in the region with five pillars of support. First and foremost, NEMRF will continue to provide direct financial support to musicians in need. NEMRF will also support the community with professional development, education, advocacy, and health and wellness support.
The New England Musicians Resource Fund is currently accepting applications from musicians facing hardship. Musicians can apply for relief funds at NEMRF.org/apply.
Supporters wishing to make a tax-deductible donation to NEMRF may do so at NEMRF.org/takeaction. Supporters looking to directly fund New England musicians displaced by Boston-area redevelopment can do so through NEMRF's Paypal page.