Cantata Singers Opens 55th Anniversary Season With 'Bach And Harbison'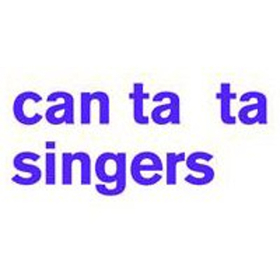 Cantata Singers 55th season begins on Saturday, November 3, 2018 at 8pm in New England Conservatory's Jordan Hall with J.S. Bach's cantata BWV 140, "Wachet auf," and the first complete performance of John Harbison's Sacred Trilogy.
Presented in honor of his 80th birthday, John Harbison's Sacred Trilogy is comprised of three cantatas-all works commissioned by, and composed for, Cantata Singers. Beginning with The Flight Into Egypt (1986), But Mary Stood (2007), and concluding with The Supper at Emmaus (co-commission with Emmanuel Music, 2014), this will be the first performance of all three cantatas together in one concert.
John Harbison is among America's most distinguished artistic figures. He held the position of Cantata Singers' Music Director from 1969-1973 and 1980-1982.The recipient of numerous awards and honors, among them a MacArthur Fellowship and a Pulitzer Prize, Harbison has composed music for most of America's premiere musical institutions, including the Metropolitan Opera, Chicago Symphony, Boston Symphony, New York Philharmonic, and the Chamber Music Society of Lincoln Center. Harbison has been composer-in-residence with the Pittsburgh Symphony, the Los Angeles Philharmonic, the American Academy in Rome, and numerous festivals. He received degrees from Harvard and Princeton before joining the faculty at the Massachusetts Institute of Technology, where he is currently Institute Professor. With Rose Mary Harbison, the inspiration for many of his violin works, he has been co-Artistic Director of the annual Token Creek Chamber Music Festival since its founding in 1989. He continues as principal guest conductor at Emmanuel Music (where for three years he served as Acting Artistic Director).
The Flight Into Egypt was awarded the Pulitzer Prize for Music in 1987, following the premiere by Cantata Singers in November 1986. Harbison intended The Flight Into Egypt to tell the story of a homeless Mary, Joseph, and Jesus. Using unusual text not commonly set to music from the Gospel of Matthew in the King James Bible, it tells the story of the flight from Jerusalem to Egypt by Mary, Joseph, and Jesus. After an Angel warns Joseph in a dream of the threat of King Herod and his plan to seek out and kill the baby Jesus, the three flee. Harbison wrote in his original program note, "I began 'The Flight' on an impulse stemming from a conversation with Craig Smith and Rose Mary Harbison about Christmas texts. Craig Smith mentioned the Christmas season counseling experience of Rev. Al Kershaw at Emmanuel Church, Boston, as a time when need, isolation, and anxiety increase. We agreed that the darker side of Christmas needs representation, especially in a time of increasing distance between the privileged and the less fortunate." His narrative focus on the plight of homelessness, violence, and oppression is heard throughout the work in both the text choices and aural themes-particularly a sense of wandering in the music.
Harbison's next commission, But Mary Stood, was written twenty years after The Flight Into Egypt, and was premiered alongside the piece in 2007. But Mary Stood continues Harbison's compositional exploration of the sacred music tradition, as inspired-in his own words-by the music of Heinrich Schütz, Johann Sebastian Bach, and Igor Stravinsky. This piece sets text from First Corinthians and the Gospel of John from the King James Bible, and focuses on the figure of women in both Jesus' life and Harbison's. The first two choral movements, "Charity Never Faileth" and "Let Not Your Heart be Troubled" come from, in Harbison's words, "... requests from important women in my life: my mother-in-law and my mother. These women were both political activists and religious seekers. They asked me (many years ago) to memorialize them with settings of their favorite scriptural passages." The final movement, "But Mary Stood," envisions a story of "...Mary Magdalene who was the true intimate of Jesus, who understood, intellectually and intuitively, his purpose on earth."
The Supper at Emmaus concludes Harbison's Sacred Trilogy with the setting of one of the composer's most beloved Biblical passages from the Gospel of Luke. It recounts the resurrection of Jesus and his appearances to two of his disciples. Co-commissioned by Cantata Singers and Emmanuel Music, Harbison wrote the work in memory of conductor Craig Smith and in honor of Cantata Singers' 50th anniversary. Harbison was inspired by the Biblical text itself, as well as paintings of the same scene by Italian Baroque painter Michelangelo Merisi da Caravaggio. Soloists for Sacred Trilogy include sopranos Lisa Lynch, Karyl Ryczek, and Alexandra Whitfield; alto Jennifer Webb; tenor Jason Sabol; and basses Brian Church and Mark Andrew Cleveland.
The program begins with J.S. Bach's exquisite cantata BWV 140, "Wachet auf," or Sleepers, awake. One of Bach's most popular cantatas, it was also one of the first to be published and performed regularly after his death. Its joyous and rousing chorales stand as bookends to the seven-movement work that describes the beautiful love and wedding of the corporeal Soul with the divine Christ. Soloists Karyl Ryczek, soprano, Michael Merullo, tenor, and Mark Andrew Cleveland, bass, depict the detailed love story within the interlaced and moving middle movements.
About Cantata Singers
A singular desire to bring to Boston's listeners music that isn't being heard anywhere else has inspired Cantata Singers' programming for 55 years.
In 1964, that music included the cantatas of J.S. Bach. Today, it may be hard for us to believe, but when Cantata Singers was founded in 1964, live performances of Bach cantatas were quite a rarity. In fact, Cantata Singers' early concerts featured the first Boston performances of many of the cantatas.
Bach's music, from the cantatas to the B-minor Mass to the Passions, remains an essential part of Cantata Singers' repertoire. However, the ensemble's repertoire has expanded to include music from the 17th century to today. Cantata Singers has commissioned 15 works for choir and orchestra-including one that was awarded the Pulitzer Prize in Music-and has presented more than fifty Boston premieres of music both old and new.
Many of Boston's most talented musicians perform regularly with Cantata Singers. The chorus is made up of singers who have careers as musicians, educators, doctors, and architects. Many of these members appear as soloists with Cantata Singers, as well as with other highly respected organizations; some conduct other choruses and orchestras in the area. Although many of our musicians perform actively as solo singers, they choose to sing with Cantata Singers because of the reward they find in performing music of the choral canon at the highest possible level.
Cantata Singers has always focused on the music-be it by Bach, Verdi, Harbison, or Pärt-and its audiences do, too. Our audiences return year after year to hear fresh visions of iconic music, or an intriguing unfamiliar work that is-in fact-quite approachable. Each Cantata Singers concert is often surprising, sometimes challenging, always beautiful, and ultimately inspiring.
More Hot Stories For You