ALL AMERICAN BOYS Table Reading And Talk Back Announced At The Isabella Stewart Gardner Museum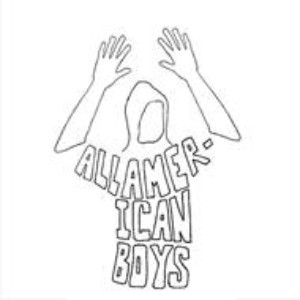 Author Brendan Kiely and a cast of youth and professional actors will be presenting a table read of All American Boys: Off The Page Education's play adaptation of Kiely's book about the violent arrest of a black teenager, and the white teenager who witnesses the crime. The event is the newest in Visiting Curator of Performing Arts Helga Davis' season of exciting programming and takes place Thursday, April 4 at 7 p.m.
Join us as our protagonist Rashad recuperates in the hospital and finds himself the center of attention he doesn't want. As he decides if he's ready to be the symbol people want him to be, Quinn, the witness, wishes he could just walk away. Their struggle shines a light on all of us who grapple with what it means to take responsibility and how or if to take action.
"All American Boys takes as its subject the difficult issues of our times: race, family, loyalty and speaks with eloquent complexity toward resolution," Davis says. "It also welcomes youth voices to the table to engage with the world they've inherited while creating the world they want to live in."
All are invited to a post-show discussion moderated by Helga Davis, which will include Brendan Kiely and directors Jody Drezner Alperin and Vicky Finney.
There will be a table set up in Calderwood Hall, around which actors and directors will be seated to read through the play. For a unique perspective on the evening, the first 15 audience members who registered have been given the opportunity to reserve a seat at the table.
Registration is required for this event, and tickets include museum admission. Tickets are priced as follows: Adults $15, seniors $12, students $10, free for members and children 17 and under.
The Visiting Curator for Performing Arts position is generously funded by the Abrams Foundation, the Barr Foundation ArtsAmplified Initiative, and The Andrew W. Mellon Foundation. The Museum is also supported in part by the Massachusetts Cultural Council, which receives support from the State of Massachusetts and the National Endowment for the Arts.
The Isabella Stewart Gardner Museum - a magical creation of one woman's daring vision - invites you to awaken your senses and be transported. Modeled after a Venetian palazzo, unforgettable galleries surround a luminous courtyard and are home to masters such as Rembrandt, Raphael, Titian, Michelangelo, Whistler, and Sargent. The Renzo Piano wing provides a platform for contemporary artists, musicians, and scholars, and serves as an innovative venue where creativity is celebrated in all of its forms.
Isabella Stewart Gardner Museum • 25 Evans Way Boston MA 02215 • Hours: Open Daily from 11a.m. to 5 p.m. and Thursdays until 9 p.m. Closed Tuesdays. • Admission: Adults $15; Seniors $12; Students $10; Free for members, children under 18, everyone on his/her birthday, and all named "Isabella" • $2 off admission with a same-day Museum of Fine Arts, Boston ticket • For information 617 566 1401 • Box Office 617 278 5156 • www.gardnermuseum.org
Related Articles View More Boston

Stories

Shows
More Hot Stories For You