Latest News on Stewart Gardner
Stewart Gardner News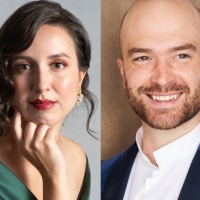 New York Festival Of Song Opens 35th Season With HEROES At Kaufman Music Center, September 28
by A.A. Cristi - Aug 17, 2022
New York Festival of Song (NYFOS), led by Artistic Director Steven Blier, opens its 2022-23 Mainstage Series with HEROES on Wednesday, September 28, 2022 at 8:00pm at Merkin Hall, co-presented by Kaufman Music Center.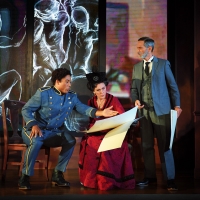 Review: Preview of Upcoming AMERICAN APOLLO Brings Des Moines Metro Opera Season to a Fine End
by DC Felton - Aug 17, 2022
Des Moines Metro Opera recently brought its 50th Anniversary season to a close, and they saved a special treat for their audiences. For the 2024 season, they are commissioning a full-length opera of AMERICAN APOLLO. As a treat to those in attendance this season, they offered the opportunity to see the current 30-minute version of the opera AMERICAN APOLLO. This presentation was also able to be used to workshop the show and how it could be expanded.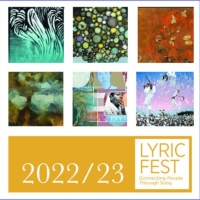 Lyric Fest Announces 20th Anniversary Season Featuring the World Premiere of COTTON by Damien Geter & More
by Chloe Rabinowitz - Jul 26, 2022
Lyric Fest announced their 2022-2023 season, which coincides with the organization's 20th Anniversary. The season kicks off with Elysian Fields, a celebration of Lyric Fest's beginnings.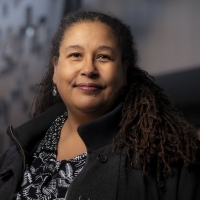 Des Moines Metro Opera Announces Dr. Naomi André As Scholar-In-Residence
by Stephi Wild - Jun 3, 2022
Des Moines Metro Opera (DMMO) names Dr. Naomi André as Scholar-in-Residence for the 2022 Festival Season. The residency is made possible through a Humanities Iowa Grant from the Iowa Department of Cultural Affairs.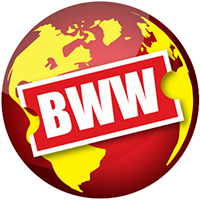 Grammy-Winning Choir The Crossing Presents THE MONTH OF MODERNS 2022
by A.A. Cristi - May 4, 2022
Grammy Award-winning choir The Crossing, led by Donald Nally, presents its annual summer festival of new music, The Month of Moderns 2022, featuring three concerts on June 11, June 25, and July 8, 2022 at The Presbyterian Church of Chestnut Hill in Philadelphia.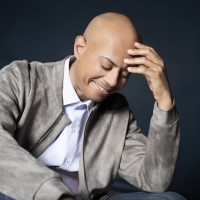 Pianist Stewart Goodyear Returns To Chamber Music Detroit Stage With Concerts In Grosse Pointe & Pontiac May 6 & 7
by A.A. Cristi - Apr 26, 2022
Multi-talented pianist, improviser and composer Stewart Goodyear returns to Chamber Music Detroit with concerts at Christ Church Grosse Pointe on Friday, May 6 at 8 PM, and at the Flagstar Strand Theatre in Pontiac on Saturday, May 7 at 8 PM.  His wide-ranging program includes works by Jennifer Higdon, Anthony Davis, Claude Debussy, Franz Liszt, plus the Midwest premiere of "Phoenix," a new work by Goodyear himself.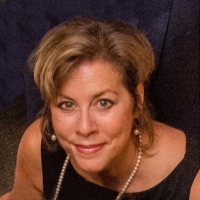 Lyric Fest Presents ANYTHING GOES: COLE PORTER - UNCENSORED, May 17-18
by A.A. Cristi - Apr 19, 2022
​​​​​​​Lyric Fest presents a larger-than-life musical biography of iconic American composer Cole Porter: Anything Goes: Cole Porter - Uncensored will take place on Tuesday, May 17, 2022 at 7:00pm at the Moorestown Community Center in Moorestown, NJ and Wednesday, May 18, 2022 at 7:00pm at the Academy of Vocal Arts in Philadelphia, PA. Featured in this all-Cole Porter program are baritone Randall Scarlata, mezzo-soprano Suzanne DuPlantis, and pianist Laura Ward.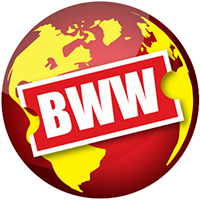 Goethe-Institut Boston Announces Studio 170 Artists-In-Residence Cohort and Events
by Stephi Wild - Apr 5, 2022
Goethe-Institut Boston announces spring and summer events by its 2022 Studio 170 Artists-In-Residence. An initiative to feature New England-area artists, Studio 170 provides artists and audiences an open, lively place for inspiration, experimentation and open discourse in the heart of Boston.