BEST OF ENEMIES Comes to Theatre Tuscaloosa This Month
Performances run February 16-26.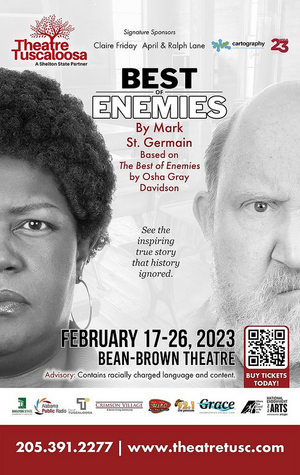 Best of Enemies comes to Theatre Tuscaloosa this month. Performances run February 16-26.
In 1971, arch-enemies Ann Atwater and C.P. Ellis find themselves face-to-face on a committee formed to desegregate the schools of Durham, North Carolina. Seemingly a recipe for disaster, their mutual prejudices about one another are soon shattered as each begins to understand the plight of the other. Based on an inspiring true story, this drama shows how a new beginning can lead the worst of enemies to become the best of friends.
Cast:
Ann Atwater - Kenyatta "YaYa" Browne
C.P. Ellis - Wescott Youngson
Mary Ellis - Melissa Grantham
Bill Riddick - DeAnthony Mays