Photos: Way Off Broadway's CHICAGO
The Way Off Broadway Dinner Theatre's blockbuster 2012 Season continues this fall when the criminally entertaining Kander and Ebb musical Chicago opened at the theatre September 9th. This year, Way Off Broadway's audiences have been taken to New York City with the area premiere of The Drowsy Chaperone, followed by a visit to the islands with Rodgers & Hammerstein's South Pacific, then a summer visit to 60's Baltimore with the mega-musical Hairspray. For the fall, it is off to the Windy City!
In roaring twenties Chicago, Roxie Hart murders a faithless lover and convinces her hapless husband to take the rap . . . until he finds out he's been duped and turns on Roxie. Convicted and sent to death row, Roxie and another "Merry Murderess," Velma Kelly, vie for the spotlight and the headlines. Both are out for fame, fortune, and an acquittal. A sharp, edgy, satiric masterwork that centers on the corruption in the administration of criminal justice and the idea of the "celebrity criminal." Currently, one of the longest running shows on Broadway, Chicago is set to razzle dazzle Way Off Broadway audiences!
Taking on the roles of the "Merry Murderesses" Velma Kelly and Roxie Hart are Staci LaRue and Jaimie Hoover, respectively. Genevieve Williams returns to Way Off Broadway as Matron Mama Morton after bringing down the house as Motormouth Maybelle in Hairspray. Jeffrey Davis, who brought The Drowsy Chaperone to life earlier this season playing Man in Chair, now takes on the role of Mister Cellophane himself, Amos Hart, with Hairspray's Edna Turnblad, Jordan Stocksdale, giving up his heels to dawning a tuxedo to play Billy Flynn. Completing the principal cast as Mary Sunshine, Chicago's criminal gossip columnist, S. Tephabock.
Playing the various other characters and dancers in the show will be Jordan C. Allen, Leah Bebee, Chelseas Bondarenko, Amanda Brandenburg, Gus Glatzel, MerRick Jensen, Trey T. Kiska, Shawn Nakia, Michael Rostek, and Arthur J. Whittenberger.
Chicago has music by John Kander, lyrics by Fred Ebb, and a book by Fred Ebb and Bob Fosse. The show is based on the play Chicago by Maurine Dallas Watkins. Way Off Broadway's production is directed by Bill Kiska, with choreography by Amanda Patten and musical direction by Jordan Stocksdale.
The show will run through November 5, 2011 with performances every Friday and Saturday evening, matinees on the 1st, 3rd, and 5th Sunday of each month, and select Sunday evenings. Tickets for the Friday and Sunday performances are $42, with Saturday's $46. Tickets may be purchased by visiting the Box Office in person or calling (301) 662-6600.
For additional information about Chicago or Way Off Broadway, including all of its productions and events, visit www.wayoffbroadway.com.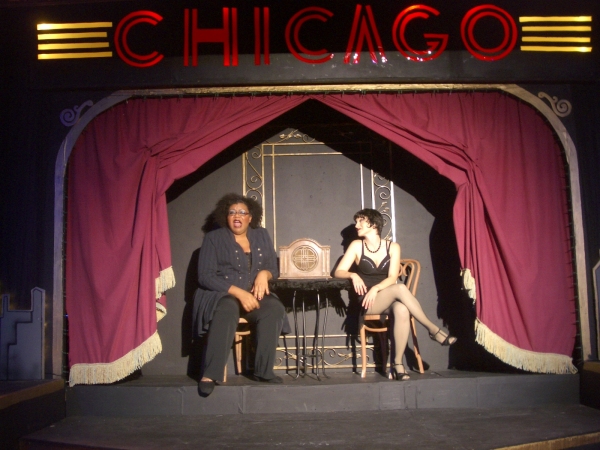 Genevieve Williams as Mama Morton and Staci LaRue as Velma

Jaimie Hoover as Roxie, Jeffrey Davis as Amos, and Jordan B. Stocksdale as Billy Flynn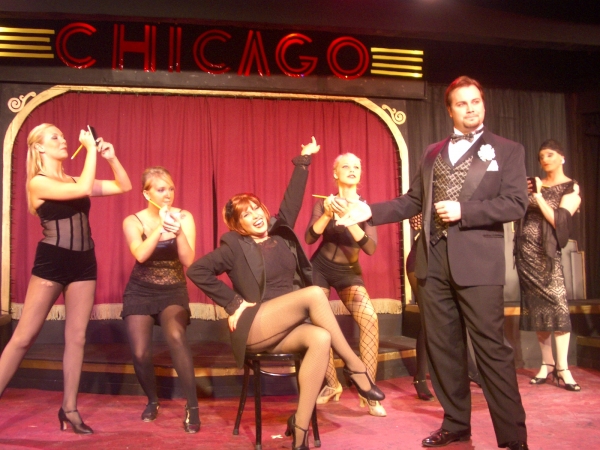 "The Press Conference Rag"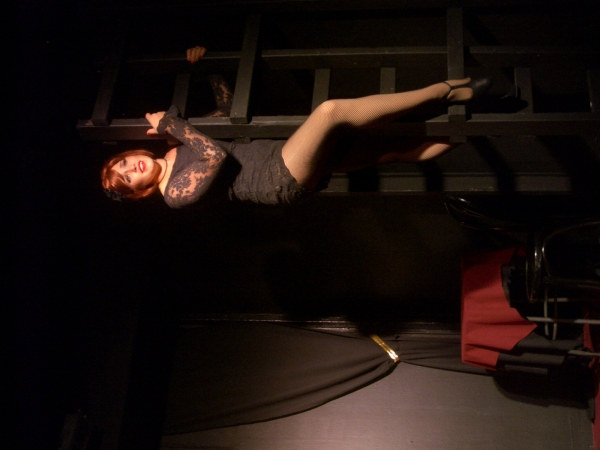 Jaimie Hoover as Roxie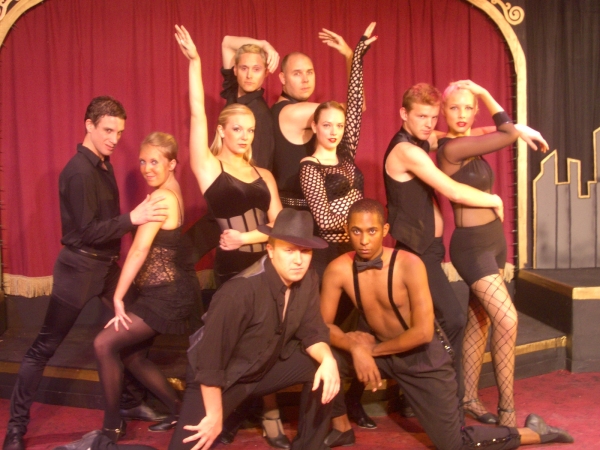 The Cast of CHICAGO

Jordan B. Stocksdale as Billy Flynn

"Cell Block Tango"