Valerie-Jean Miller - Page 4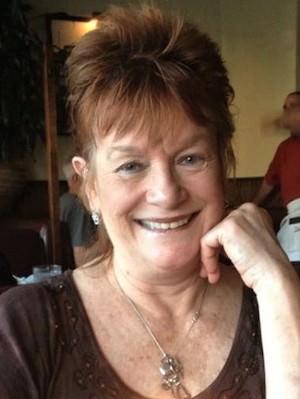 Valerie-Jean Miller has been a dancer since the age of three, inspired by her father who was a dancer in vaudeville. Dance has always been her grand passion in life and now she is pleased to bring attention to all the great dance productions in the greater Los Angeles area. The highlight of her professional dancing career, which began at age 15, was working for Bob Fosse from 1978-1981 in the Broadway Tony Award-winning musical "Dancin'." After performing in the show at the Broadhurst Theatre for the first year it was on Broadway, Valerie-Jean went on to be the Dance Captain and Featured Performer for the 1st National Tour for two years, including playing the Ahmanson for 3 1/2 months in the summer of '79, as well as in cities all over the country. And for those who remember the golden age of television, starting at the age of 18, Valerie-Jean performed as a June Taylor Dancer on the Jackie Gleason show, and went on to tour with such notable dancers as Juliet Prowse as well as being cast in countless movies, dance companies, television series and TV specials, six Academy Awards Shows and various nightclub acts and Industrials. Although her focus has always been on dance, Valerie-Jean is also an actress and singer who enjoys watching other artists at work and looks forward to seeing and sharing with Broadway World readers that extra something that can make a wonderful show something glorious!
MOST POPULAR ARTICLES
LAST 30 DAYS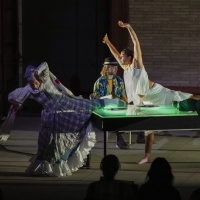 BWW Review: HEIDI DUCKLER DANCE PRESENTS ?THE CHANDELIER ? at The Wallis Annenberg
Posted: Aug. 28, 2021


LAST 365 DAYS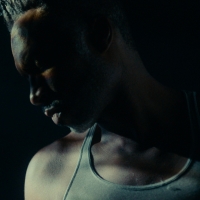 BWW Review: EDGING NORMAL, Performed by Desmond Richardson, Choreographed by Jacob Jonas, Premieres February 22, 2021
Posted: Feb. 22, 2021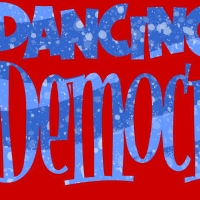 BWW Interview: Jeffrey Schecter Creator of MONDAYS FOR BIDEN'S DANCING FOR DEMOCRACY Virtual Fundraising Event Monday October 5th
Posted: Oct. 3, 2020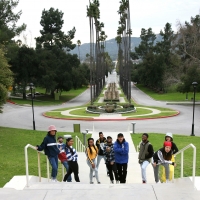 BWW Review: VERSA-STYLE DANCE Presents ORIGINS OF HIP-HOP at Glendale Library, Arts & Culture
Posted: Jun. 26, 2021


BWW Review: Mixed eMotions Theatrix Presents GATSBY REDUX at Glendale Library, Arts & Culture Center
Posted: Jul. 12, 2021


BWW Review: ALONZO KING'S LINES BALLET - EXQUISITENESS IN MOTION at The Music Center/Jerry Moss Plaza
Posted: Jul. 27, 2021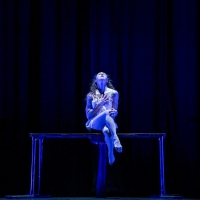 BWW Review: Luminario Ballet and Judith Flex Helle Premiere Dance Film L' INVALIDE at Madrid Theatre
Posted: May. 4, 2021


BWW Feature: Changing Narratives in Dance; A Conversation with Misty Copeland and Dada Masilo
Posted: May. 27, 2021


BWW Review: MARTHA GRAHAM'S LEGACY CONTINUES, MORE RELEVANT THAN EVER at The Soraya

March 8, 2019

At the elegant Soroya Theatre in Northridge, CA, Martha Graham's Dance Company, under Artistic Director Janet Eilber's seasoned guidance, performed a most incredible group of works.  Some were originally created approximately 80 years ago, by Martha Graham, a true icon in the Dance world.  The EVE Project, as this evening, March 2nd, 2019 was entitled, gave us a wide variety of themes within a theme, that being Women and their significance, their power, their passion and their strength.  It was polished to perfection, and each piece carried many meanings and concepts and was just so beautifully performed and articulated. The Martha Graham Dance Company is the oldest contemporary dance company in the United States, founded in 1926.  Since it's inception it has explored and encompassed political and humanitarian issues, as well as affairs of the heart and human interactions, while creating a prolific dance technique that is unequaled in it's scope.  Graham created a total of 181 ballets during her long career, and is recognized as a primal artistic force of the 20th century, being named in 1998 as 'Dancer of the Century' in Time magazine, and labeled one of the female 'Icons of the Century' by People Magazine.
---
BWW Review: Kevin Willliamson + Company's GNARLED Gives The Human Form New Meanings At The Odyssey Theatre

February 26, 2019

Kevin Williamson is known as a movement artist, and he and his company, performing three performances as part of the 'Dance At The Odyssey 2019' dance festival on February 8th, 9th and 10th, has most certainly experimented extensively with the many shapes and forms of movement. Each of the three pieces presented had a true collaborative and experimental quality to them, each different in theme, and each visually spellbinding. A strong company that has quality technique and stamina to boot, that also has the capacity to entertain and tell a story through movement, is always thrilling to watch perform.
---
BWW Review: Matthew Bourne's CINDERELLA is a Shoe-in Splendiferous Success at The Ahmanson Theatre

February 14, 2019

New Adventure's Production of the tale of Cinderella has never been more salacious or delicious. The dancing is superb, as well as the artistry involved in every facet of the production. With the updated scenario created, Cindy's world is smack dab in the middle of World War II. Directed and Choreographed by the incredible Sir Matthew Bourne, and loosely based on his parent's war stories, we are taken to London in the '40s, during the middle of air raids, bombings and destruction. The set design and wardrobe is all very drab in muted black and grey reflecting the tone of the environment. Wickedly creative is the choreography, the sets, the costumes, lighting and sound, not to mention the score by Prokofiev. Cinderella Opus 87 is such a melodious wonderland for a choreographer and his artistic team to work with. There is such power, intensity and magic in this lively piece. In Sir Matthew Bourne's hands, and feet, it is a fabulous, imaginative display of artistry and brilliance.
---
BWW Review: TL/JA: DANCE COLLECTIVES: COLLECTIVESDRIFT - MIXIN' IT UP - A New Breed Of Dance Presenters - at The Odyssey Theatre

February 5, 2019

It is obvious that the dancers in each company, The JA Collective, and The TL Collective are well trained and full of creativity. It takes countless hours of rehearsal to be that tight & in sync.
---
BWW Review: L. A. CONTEMPORARY DANCE COMPANY "THE ONLY CONSTANT" IS CHANGE at The Odyssey Theatre

January 24, 2019

'The Only Constant' is a very interesting, provocative dance piece. It is a 55-minute piece, and the stamina needed to perform this work is exceptional. The dancers are uniformly strong and have a full understanding of the intent. This has been in development for a few years and is the work of Genevieve Carson, whose work is known for addressing the human condition. In this piece, she deals with how we affect and interact with one another, one thing leads to another and the fine line between composure and chaos. The style is Reactive; choreography and story line wise. The movement dictated the story line and the emotions felt were as a reaction to that movement. A part of 'Dance At The Odyssey 2019,' produced by Barbara Mueller-Wittman and Beth Hogan, it is a part of celebrating contemporary dance works created by Los Angeles Artists.
---
BWW Review: HUBBARD STREET DANCE CHICAGO & THIRD COAST PERCUSSION BLEND THEIR TALENTS INTO A FASCINATING EVENT at The Wallis Annenberg Center For The Performing Arts

January 16, 2019

Hubbard Street, a well-established Contemporary Dance Company presents an interesting collage of dance pieces that are demanding technique-wise yet so fluid and rhythmic they make it look effortless and fresh. I say collage because the evening painted a bigger picture through each piece, making it complete by the finish. The sixteen dancers are amazing physical interpreters of a feeling, a mood, an emotion, a vibe. They are strong, versatile and vibrant. The pieces by themselves are each complex, deep, bold, unique; with maximum controlled energy, extreme focus and inner and outer strength required, or rather, mandatory to perform them. That verbiage might seem a bit jumbled, but it's what I felt after seeing these dancers perform... (That's my stream-of-consciousness statement)
---
BWW Review: Los Angeles Youth Ballet's NUTCRACKER Scores With A Delightful, Whimsical And Polished Presentation At The Alex Theatre

January 8, 2019

The weekend before Christmas, The Los Angeles Youth Ballet presented a gorgeous, colorful and professional performance of The Nutcracker at the Alex Theatre in Glendale, CA. The production was very carefully constructed, with an emphasis on good technique, passion and commitment in performance and lovingly re-created by Artistic Director and Choreographer, Andrea Paris-Gutierrez. It was staged and choreographed optimally for each age group performing. Enchanting might be an adjective to describe the feeling the performers were emitting to the viewers, who's rapt attention was a sign of both enjoyment and endorsement. The Nutcracker Suite was composed by Peter Ilych Tchaikovsky, and has long been the favorite balletic composition to be performed during the Christmas Season.
---
BWW Review: Moscow Ballet's THE GREAT RUSSIAN NUTCRACKER Wows And Satiates At The Soraya

January 4, 2019

On December 19th, 2018 a most extraordinary performance was witnessed at the Soraya Theatre of the Arts - the most traditional and established version, choreographically, even though it has been modified conceptwise, of the iconic ballet, The Nutcracker Suite, composed by Tchaikovsky, which is a true holiday tradition all over the world, was performed by the legendary Moscow Ballet. Ballet Master Vladamir Troschenko, directed this prodiction.The choreography was the choreography that I am familiar with as being the traditional steps and combinations that were the original staging by Marius Patipa and Lev Ivanov of the Imperial Russian Ballet. Selections from The Nutcracker were first performed as an orchestral suite in March 1892. The ballet proper debuted in December of that year. It was presented at St. Petersburg's Mariinsky Theatre.
---
BWW Review: THE WONDERFUL WINTER OF OZ, Presented By The Lythgoe Family Panto, Scores Another 100% Entertainment Mark For The Holidays At Pasadena Civic Auditorium

December 28, 2018

This Past Sunday, December 23rd, 2018 was the perfect Christmas entertainment for so many families, including me, that was filled with fun before, during and after this fabulous show. If you haven't gone to see it, you still have this next weekend to experience a fun-filled pre-show, star-studded filled-with-fun and laughs performances including a special appearance by the one-and-only Kermit The Frog! It is guaranteed to entertain and satisfy your entire family, especially children. It is the perfect way to enjoy a family outing for the Holidays.
---
BWW Review: BEAUTY AND THE BEAST: A CHRISTMAS ROSE TAILORS THE POPULAR TALE TO MERRIMENT DURING THE HOLIDAYS at Laguna Playhouse

December 18, 2018

Lythgoe Family Panto and the Laguna Playhouse present a fun and enjoyable version of Beauty and the Beast for the holidays. The English tradition of Panto, meaning it is an interactive, audience-participating show, is written by Kris Lithgoe, Directed by Sheldon Epps, Choreographed by Mandy Moore, with Musical Direction by Keith Harrison. With that impressive roster, it is a sure-fire evening of silly humor, great production numbers, unexpected songs and a meaningful message perfect for the holiday season.
---
BWW Feature: MOSCOW BALLET'S GREAT RUSSIAN NUTCRACKER: SPECIAL PERFORMANCE 12/19/18 at @ The Younes And Soraya Nazarian Center For The Performing Arts (The Soraya)

December 18, 2018

Northridge, CA On Wednesday, December 16th, 2018, at the Soraya Center for the Performing Arts Theatre in Northridge, CA, a very special group of children, who have been chosen by the Moscow Ballet, will be dancing on stage alongside the ballet company's professional dancers in their prestigious and unique version of The Great Russian Nutcracker as part of their Dance-with-Us Program. There is no other interpretation like theirs in the world. The 'Dove of Peace' section of the Ballet is exclusive to the Moscow Ballet Company, and is a magnificent sight to see. Two of the Principal dancers, during the overture of Act II, partner in unison to create a white dove of peace, with a 20-foot wing span, who leads the main characters into the Land of Peace and Harmony, popularly known as the Land of the Sweets.
---
BWW Review: MIAMI CITY BALLET PRESENTS GEORGE BALANCHINE'S NUTCRACKER BALLET at Dorothy Chandler Pavilion

December 16, 2018

Miami City Ballet has continuously performed The Nutcracker for 28 years. This time around, they have new, exquisite costumes and elaborate sets and graphics, to go along with Tchaikovsky's diverse and timeless Nutcracker Suite score. This particular Nutcracker Ballet, using George Balanchine's choreography, is based upon E.T.A. Hoffman's "The Nutcracker and The Mouse King." Though the story and characters are similar to other versions seen, there are some differences in the plot and characters.
---
BWW Review: JAZZANTIQUA PRESENTS FREEDOM! JAZZ! DANCE! IN THEIR 25TH ANNIVERSARY CONCERT ~ A CELEBRATION OF THE HEART! at The Nate Holden Performing Arts Center

December 8, 2018

Artistic Director Pat Taylor's JazzAntiqua Dance and Music Ensemble is a beautiful jazz/dance and soulful enterprise that is so exuberant and exhilarating to watch, that, and this is also because the four jazz musicians who play throughout are just beyond brilliant, you forget every one of your troubles and feel compelled to join in to rejoice the human spirit through music, dance, poetry and the spoken word.
---
BWW Review: TANGUEROS DEL SUR PRESENTS ROMPER EL PISO - A PURE TANGO TREAT at The Younes And Soraya Nazarian Center For The Performing Arts (The Soraya)

November 28, 2018

Natalia Hills, Artistic Director/Choreographer and Creator of Tangueros del Sur's "Romper el Piso," or "Break the Floor," is from a long line of generations of tango dancers. She was an original member of the phenomenal Broadway Show "Forever Tango," which garnered many accolades in the mid-nineties. She founded this company in 2009. They have performed all over the world, most lately this year in Greece, performing in 18 of the most ancient theaters in Greece. Her mission through this performance is to show the evolvement of Argentine tango from the Afro-Argentine beginning to the many influences of different musical cultures and artists that shaped the dance elements that you see today, but still to pay homage to the roots of the dance and to keep the origins sacred and preserve the essence of tradition.
---
BWW Review: PHANTOM OF THE OPERA HAUNTS THE SOROYA IN REAL TIME at Younes And Soraya Nazarian Center For The Performing Arts (The Soraya)

November 27, 2018

Richard Kaufman Conducts New West Symphony featuring Dennis James on Pipe Organ and soprano Kristi Holden Younes and Soraya Nazarian Center for the Performing Arts (The Soraya) Saturday, November 3 at 8:00pm What a Holiday treat! A wonderful combination of an authentic classic silent and gripping movie, 'The Phantom of the Opera,' (Universal Studios, 1925) played on a jumbo screen coupled with live organ expertise and opera singing, the original score, the superb New West Symphony and the conduit that blends it all together, the Conductor, Richard Kaufman.
---
BWW Review: ALONZO KING'S LINES BALLET PRESENTS SUTRA ~ COMBINING EAST AND WEST RHYTHMS AND MOVES at The Wallis Annenberg Center For The Performing Arts

November 25, 2018

'Sutra' is Alonzo Kings' newest full length work, presented at The Wallis Annenberg Center for the Performing Arts; three years after their last appearance in Los Angeles. Originating in San Francisco in 1982, LINES Ballet is at the forefront of artistic innovation and is well-respected and famous for collaborating with musicians and visual artists all over the globe to create unique and forward-looking contemporary ballets.
---
BWW Review: JACOB JONAS TAKES CONTEMPORARY DANCE TO A NEW FEEL, VIBE AND LEVEL OF EXPERTISE at The Wallis Annenberg Center For The Performing Arts

November 21, 2018

Out-of-the-box creativity, fantastic agility, flexibility and control describes the Jacob Jonas Dance Company. From the first few movements in their first piece of the evening, it was clear this was going to be a visual treat. There were five different dance pieces presented; all World Premieres. Three choreographed by Jacob Jonas, with two other diverse choreographers contributing to the concert; Donald Byrd and Omar Roman De Jesus. Each piece had a different theme and flavor.
---
BWW Review: CLEO, THEO & WU TAKE ON WOMAN'S DOMINANCE IN THE UNIVERSE at The Theatre Of Note

November 14, 2018

Kirsten Vangsness has a most fertile imagination. Her creation, a new play called Cleo, Theo & Wu, is a wild and crazy spaceship-ride through the annals of time as a way for her character Lucy to empower her own life back on earth. The World Premiere, Directed by Lisa Dring, and written by Kirsten Vangsness is a verbal wonderland of dialogue that is smart, funny, poignant and immensely clever and fast-paced.
---
BWW Review: THE 2018 WORLD CHOREOGRAPHY AWARDS OCTOBER 23, 2018 at The Saban Theatre

November 10, 2018

Produced and Presented by Cheryl Baxter-Ratliff and Allen Walls, in association with Break The Floor and held at the Saban Theatre in Beverly Hills, CA, there was an overwhelming turnout within the Dance Community to this event. There were reportedly 1,400 people attending. It was a spectacular evening! The all -inclusive 8th Annual WORLD CHOREOGRAPHY AWARDS. Because this is the 8th Annual Awards Ceremony, I feel a change has evolved regarding categories up for Awards. Wider acceptance of all forms of Dance, Interpretive Movement, new forms of technology and genres not considered previously. All-Inclusive is a modern term, but it's great to see that the WCA is embracing and incorporating so many more possibilities that qualify for our consideration.
---
BWW Review: ROMEO & JULIET at Walt Disney Concert Hall

November 6, 2018

Hard to compare any other performance to this one. "Revisited," meaning reverse role changes that were made in the casting of this, putting another dimension into significance from the original version, plus updated costuming and scenics, and "Rejoiced," because it was performed, live, in front of your eyes and ears, by The L Philharmonic and The L A Dance Project, at The Walt Disney Concert Hall in Downtown Los Angeles, California.
---