Student Blogger: Hope Johnson
MOST POPULAR ARTICLES
LAST 365 DAYS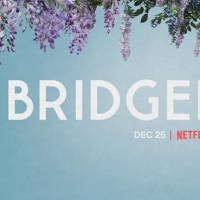 BWW Blog: BRIDGERTON THE MUSICAL is Being Created on TikTok
Posted: Jan. 14, 2021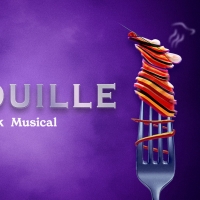 BWW Blog: What to Prep for Your RATATOUILLE: THE TIKTOK MUSICAL Watch Party
Posted: Dec. 30, 2020


BWW Blog: Pivoting for the Pandemic
Posted: Feb. 19, 2021


BWW Blog: Pivoting for the Pandemic

February 19, 2021

While of course neither the process nor the content is a 'pre-pandemic normal', the barrier of a mask seems unimportant when you get to be doing what you love. 
---
BWW Blog: BRIDGERTON THE MUSICAL is Being Created on TikTok

January 14, 2021

The new Netflix series Bridgerton has taken the world by storm, and the musical theatre TikTok community has taken to the app, creating a musical adaptation of the show.
---
BWW Blog: What to Prep for Your RATATOUILLE: THE TIKTOK MUSICAL Watch Party

December 30, 2020

Of course, no show is complete without a watch party. Here are some ideas for yours!
---
BWW Blog: New Holiday Films to Check Out for Theatre Lovers

December 8, 2020

Do you have any new favorite holiday films perfect for broadway fans?
---
BWW Blog: The History and Practice of Producing Theatre

November 20, 2020

My theatre tech classes, directing classes, and playwriting classes have taught me skills for the industry. However, when I graduate I worry about navigating the dicey industry of 21st century theatre in New York; there was no class on that. 
---
BWW Blog: Bringing The Last Five Years to the Virtual Realm

November 13, 2020

Doing theatre virtually has given the theatre club at my school the opportunity to do shows we might never have been able to in past seasons.
---
BWW Blog: Finding a New Creative Theatre Outlet

October 28, 2020

I am seeing my friends and co-workers find temporary solutions to keep their minds working and gears turning during this time.  
---
BWW Blog: Why I Think &Juliet Needs to Come to Broadway

August 26, 2020

& Juliet is a pop musical that explores a new story of Romeo and Juliet -- what would have happened if Juliet never died?
---
BWW Blog: My Theatre Experience on the West End Before the Pandemic

August 14, 2020

My ticket to this show was 12 pounds. It was the cheapest ticket I have ever bought to see professional theatre.
---
BWW Blog: The Importance of College Community

July 30, 2020

Through this community I have constantly been pushed by my peers to grow creatively. 
---
BWW Blog: Ways to Spark Your Passion for Theatre Even Though Broadway is Closed

July 8, 2020

Here is a collection of things to spark your passion for theatre again, and get through this time. 
---
BWW Blog: How My Love for Theatre Grew

July 8, 2020

There are a few points in my life where I can look back and pinpoint where my love for theatre took off.
---
BWW Blog: Good Theatre Makes Good People

June 3, 2020

This is obviously a terrifying time for theatre and those who love it. Especially for students like myself, as we enter the work force of an industry that might be forever changed.
---