Roy Berko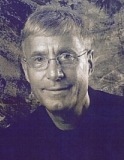 Roy Berko, a life-long Clevelander, holds degrees, through the doctorate from Kent State, University of Michigan and The Pennsylvania State University. Roy was an actor for many years, appearing in more than 16 plays, 8 TV commercials, and 3 films. He has directed more than 30 productions. A member of the American Critics Association, the Dance Critics Association and The Cleveland Critics Circle, he has been an entertainment reviewer for more than twenty years.

For many years he was a regular on Channel 5, ABC-Cleveland's "Morning Exchange" and "Live on 5," serving as the stations communication consultant. He has also appeared on "Good Morning America." Roy served as the Director of Public Relations for the Volunteer Office in the White House during the first Clinton Administration.
He is a professor of communication and psychology who taught at George Washington University, University of Maryland, Notre Dame College of Ohio and Towson University. Roy is the author of 31 books. Several years ago, he was selected by Cleveland Magazine as one of the most interesting people in Cleveland.

MOST POPULAR ARTICLES
LAST 30 DAYS
BWW Review: Spectacular KINKY BOOTS delights at Baldwin Wallace
Posted: Nov. 17, 2019


BWW Review: Brilliant EVERY BRILLIANT THING a must see at Cleveland Play House
Posted: Nov. 30, 2019


BWW Review: Impressive, Startling, Educational LIVE BODIES FOR SALE at Playwrights Local
Posted: Nov. 24, 2019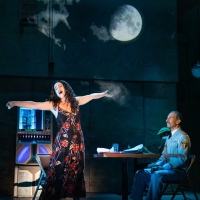 BWW Review: THE BAND'S VISIT Is An Emotionally Seductive Slice Of Life Musical Drama
Posted: Nov. 7, 2019


BWW Review: MEAN GIRLS at Connor Palace(Key Bank Broadway Series)
Posted: Dec. 5, 2019


LAST 365 DAYS
BWW Review: Dynamic, Must See HAIR Commemorates Kent State Massacre of 1970
Posted: Nov. 2, 2019


BWW Review: Spectacular KINKY BOOTS delights at Baldwin Wallace
Posted: Nov. 17, 2019



BWW Review: PREVIEW OF THE SHAW FESTIVAL 19
Posted: Feb. 16, 2019



BWW Review: Seeing BW/Beck's wonderful ONCE once, is not enough
Posted: Feb. 11, 2019



Best Theatres In Cleveland: A Guide To The Top Local Theatres
Posted: May. 6, 2019



BWW Review: LIBERACE, well, facsimile, thereof, coming to Cleveland's Theatre in the Circle
Posted: Dec. 13, 2018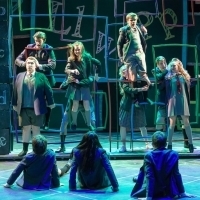 BWW Review: Kids And Choreography Enhance MATILDA At The Beck Center
Posted: Jul. 15, 2019


BWW Reviews: XANADU at Beck Center Turns Bad Script Into Funky Fun

September 22, 2012

If you are in the mood for total silliness, want to hear some well sung classical modern songs, and desire to see some excellent dancing, XANADU is for you. The "Magic" may "Suddenly" take you to "Xanadu," allowing you to be "Suspended in Time," so, "Don't Walk Away" from seeing this show at Beck.
---
BWW Reviews: LOMBARDI Kicks a Field Goal at Cleveland Play House

September 21, 2012

LOMBARDI doesn't get the full six points of scoring a touchdown, but is good enough to get three for kicking a field goal.
---
BWW Reviews: MOTHERF**KER Captivates at Dobama

October 1, 2012

THE MOTHERF**KER WITH THE HAT, the play that dare not speak its name, has a lot to say. In spite of the almost immediate negative reaction of some people to the title, the production makes for a very compelling evening of theatre. Congrats to Dobama for not steering away from the script because of the title and the realistic language.
---
BWW Reviews: Weathervane Opens 78th Season with Intriguing AUGUST: OSAGE COUNTY

September 10, 2012

The Weathervane production of AUGUST: OSAGE COUNTY is a well conceived community theatre level staging and well worth the drive to Akron.
---
BWW Reviews: Preservation Hall Band Jazzes Up Blossom

August 29, 2012

New Orleans' Preservation Hall is a small weathered music venue in the heart of the French Quarter. Its jazz band was founded in 1961 by Allan and Sandra Jaffe. Since its inception the group has travelled world wide spreading the New Orleans sound, which centers on creating a joyful spirit.
---
BWW Reviews: GroundWorks Dance at Cain Park

August 21, 2012

With the ever increasing popularity of reality television shows like SO YOU THINK YOU CAN DANCE and DANCING WITH THE STARS, the interest in dance is expanding. Local evidence was the large enthusiastic audience at Doug Elkin's 'FRÄULEIN MARIA, recently presented by DanceCleveland at the Hanna Theatre and the sold out Cain Park run of the Groundworks DanceTheater's at Cain Park.
---
BWW Reviews: Convergence-Continuum's MILK MILK LEMONADE - Laugh-Filled But Message-Light

August 20, 2012

MILK MILK LEMONADE, is a thought provoking, laugh-filled play that leans a little too much on comedy and not enough on the depth of the tale. Although not for everyone, it is tailor-made for the typical off-the-wall con-con audience member.
---
BWW Reviews: Classic and Modern Ballet Highlight POINTE OF DEPARTURE at Cleveland's Cain Park

August 10, 2012

Cleveland needs a resident ballet company. Although not world-class, Pointe of Departure would be a wonderful permanent addition to the local scene. It can only be wished that Gabay and her company will find the desire and financing to make their home here, permanent.
---
Mercury Summer Stock Closes its Summer Season with ALL SHOOK UP!

August 10, 2012

If you like Elvis's songs, are in the mood for escapist theatre wrapped in a nearly non-existent plot, and want to see lots of high school and college kids have a good time performing, ALL SHOOK UP! could be your thing.
---
BWW Reviews: Janis Joplin and the Black Blues Divas are Alive and Well at CPH

August 3, 2012

There is a love-in going on at the Cleveland Play House's Allen Theatre between Janis Joplin and the audience. Janis Joplin? She's dead. She died in 1970 at the age of 27. You'd never know it from the happenings on the CPH stage. Mary Bridget Davies, who took over the role opening night, doesn't imitate Janis, she is Janis!
---
BWW Reviews: The Sound of Music Climbs Every Mountain at Porthouse

July 30, 2012

Many consider THE SOUND OF MUSIC the greatest American musical. Others think of it as a sentimental piece of fluff. Whatever their view, few can sit and listen passively to the likes of such songs as My Favorite Things, Climb Ev'ry Mountain, Do-Re-Mi, and Maria. This is Rogers and Hammerstein at their best.
---
BWW Reviews: Stratford's HIRSCH - A Compelling Study of a Man in Torment

July 28, 2012

HIRSCH is an impressive story and staging which should be seen at The Festival, as it is the only physical venue where setting and person will clearly merge
---
BWW Reviews: Delightful 42ND STREET Lights Up the Stratford Stage

July 28, 2012

Stratford's 42nd STREET is a total delight. Anyone who loves great dancing, fine singing, and creative staging should be enchanted by this production.
---
Delightful The World Goes Round at Porthouse
July 13, 2012
---
BWW Reviews: OMG..LEGALLY BLONDE delights at Beck

July 11, 2012

It's been quite a year at the Beck Center! Earlier in the season the startlingly good SPRING AWAKENING captivated audiences. Dorothy Silver, the grand dame of Cleveland theatre, spun her web of talent over THE VELOCITY OF AUTUMN. BLOODY BLOODY ANDREW JACKSON with Dan Folino is rocking the complex's Studio Theater in an extended run, and now LEGALLY BLONDE opened with an eye focused on audiences in the Mackey Theatre.
---
BWW Reviews: DAMN YANKEES...An Enjoyable Evening of Escapist Theatre at Porthouse

June 18, 2012

Probably the golden age of musical theatre in the US was from 1950 to 1960. Great scripts like King and I, My Fair Lady, and West Side Story were staged. Also produced were such flops as Salad Days, Zuleika, Ankles Away, The Vamp, ShaNgri-La, Shinbone Alley, and Free As Air. Most shows were of the neither great nor flop variety. These included the likes of Call Me Madam, Guys and Dolls, Paint Your Wagon, Can-Can, Wonderful Town, Fanny, and The Pajama Game. Also included in the list was DAMN YANKEES, now on stage at Porthouse Theatre.
---
BWW Reviews: AVENUE Q - A-Rated Fun at Cain Park
June 18, 2012
---
BWW Reviews: BLOODY BLOODY ANDREW JACKSON Rocks at Beck

June 11, 2012

Several weeks ago a study listed George W. Bush among the worst presidents of the United States. Also on that list was Andrew Jackson. However, in contrast to Bush, Jackson was also on the roll of the best presidents. That dichotomy is well noted in BLOODY BLOODY ANDREW JACKSON, now rocking the Studio Theatre at The Beck Center for the Arts.
---
BWW Reviews: AKARUI [Bright] Confounds at Cleveland Public Theatre

June 10, 2012

Cleveland Public Theatre's mission is to raise consciousness and nurture compassion through ground breaking new, adventurous work. Under the guidance of Artistic Director Raymond Bobgan, the theatre challenges audiences mainly strong works. Included in the winners have been this season's ANTELBELLUM, and past offerings such as DARWINNI, THE COMUPPANCE OF MAN, BLUE SKY TRANSMISSION: A TIBETAN BOOK OF THE DEAD, and INSOMNIA THE WAKING OF HERSELVES. Some other offerings have confounded more than excited.
---
Summer Stages: BWW's Top Summer Theatre Picks - Cleveland (Off The Beaten Path)!
June 7, 2012
---
33
...