Roy Berko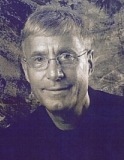 Roy Berko, a life-long Clevelander, holds degrees, through the doctorate from Kent State, University of Michigan and The Pennsylvania State University. Roy was an actor for many years, appearing in more than 16 plays, 8 TV commercials, and 3 films. He has directed more than 30 productions. A member of the American Critics Association, the Dance Critics Association and The Cleveland Critics Circle, he has been an entertainment reviewer for more than twenty years.

For many years he was a regular on Channel 5, ABC-Cleveland's "Morning Exchange" and "Live on 5," serving as the stations communication consultant. He has also appeared on "Good Morning America." Roy served as the Director of Public Relations for the Volunteer Office in the White House during the first Clinton Administration.
He is a professor of communication and psychology who taught at George Washington University, University of Maryland, Notre Dame College of Ohio and Towson University. Roy is the author of 31 books. Several years ago, he was selected by Cleveland Magazine as one of the most interesting people in Cleveland.

MOST POPULAR ARTICLES
LAST 30 DAYS
BWW Review: Dynamic, Must See HAIR Commemorates Kent State Massacre of 1970
Posted: Nov. 2, 2019


BWW Review: Compelling PIPELINE Wisely Brings Up More Questions Than It Answers
Posted: Oct. 23, 2019


BWW Review: "Wakey, Wakey" leaves audience emotionally drained at Dobama.
Posted: Oct. 20, 2019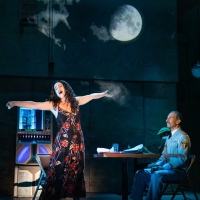 BWW Review: THE BAND'S VISIT Is An Emotionally Seductive Slice Of Life Musical Drama
Posted: Nov. 7, 2019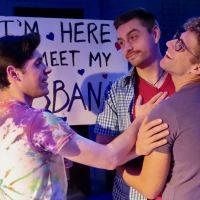 BWW Review: HOMOS, OR EVERYONE IN AMERICA Fulfills the Theater's Mission at Convergene Continuum
Posted: Oct. 26, 2019


BWW Review: THE PENELOPIAD Relates A Tale Of Mythology, With Contemporary Undertones, At Ensemble
Posted: Oct. 22, 2019


LAST 365 DAYS
BWW Review: Dynamic, Must See HAIR Commemorates Kent State Massacre of 1970
Posted: Nov. 2, 2019



BWW Review: PREVIEW OF THE SHAW FESTIVAL 19
Posted: Feb. 16, 2019



BWW Review: Seeing BW/Beck's wonderful ONCE once, is not enough
Posted: Feb. 11, 2019



Best Theatres In Cleveland: A Guide To The Top Local Theatres
Posted: May. 6, 2019



BWW Review: LIBERACE, well, facsimile, thereof, coming to Cleveland's Theatre in the Circle
Posted: Dec. 13, 2018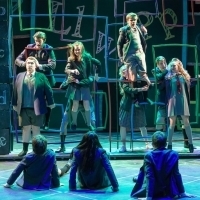 BWW Review: Kids And Choreography Enhance MATILDA At The Beck Center
Posted: Jul. 15, 2019



BWW Review: Local Playwright Eric Coble's THE VELOCITY OF AUTUMN at Karma
Posted: Mar. 30, 2019


BWW Reviews: IPHIGENIA 2.0 Aassaults the Senses at Cleveland Public Theatre

April 13, 2012

In IPHEGENIA IN AULIST, which was written by Euripides, the classic ancient Greek writer of tragedy, Agamemnon, the leader of the Greek coalition is about to enter into a battle during the Trojan War. In order to appease the goddess Artemis, and encourage his troops to go into the battle in honor, he sacrifices his daughter, Iphigenia. Euripides uses tragic irony, a writing device in which the audience knows the tragic hero is making a mistake, even as the character is making it, to envelop the viewers in the action. We know he is making a mistake but are powerless to stop him.
---
National Tour of ANYTHING GOES to Prep in Cleveland

April 12, 2012

ANYTHING GOES, which received the 2011 Tony Award for a winning revival, will start its national tour on October 2 after a four-week rehearsal period in Cleveland. The Cole Porter 1934 musical will be staged by director and choreographer Kathleen Marshall.
---
BWW Reviews: LIZZIE BORDEN - An Intense Evening at 14th Street Theatre

April 2, 2012

"Lizzie Borden took an ax, gave her mother forty whacks, when she saw what she had done, gave her father forty-one." That line from a caustic poem not only attempted to describe the 1892 murder of Borden's parents, but became a limerick used gleefully by girls for jumping rope.
---
BWW Reviews: Cleveland Play House's RED, Everything Theatre Should Be

March 23, 2012

If you've ever gone into an art gallery and seen a canvas with a large square within another square on a solid background, or a strip of color vertically slicing through a sea of solid color, you've been exposed to what may be classified as a painting of the anti-figurative aesthetic segment of the Abstract Expressionism movement. One of the most important painters of that school of art was Mark Rothko.
---
BWW Reviews: OF MICE AND MEN Is Compelling at Blank Canvas

March 20, 2012

There is a new theatre in town…Blank Canvas. Founder Patrick Ciamacco explains that this is a professional theatre which pays designers and actors for their services. He states that the organization's staff is "dedicated to providing a positive working environment and want to show loyalty and investment in actors."
---
BWW Reviews: POOR LITTLE LULU, Theatre of The Absurd at Cleveland Public Theatre

March 14, 2012

POOR LITTLE LULU, Matthew Earnest's play, which is getting its world premiere at Cleveland Public Theatre where it is being produced in association with The Lunar Stratagem, is a classic Theatre of the Absurd creation. The absurd movement, which was at its high during the turbulent mid-to-late twentieth century, centered on the existential question, "why do we exist?" Plays by Edward Albee and Eugene Ionesco put individuals in absurd situations, where the ridiculousness and horrors of life, and of the decisions made, were paramount.
---
BWW Reviews: Rare Professional Production of THE MOUSETRAP at Great Lakes Theater Deserves to Be Seen

March 12, 2012

During the pre-talk of the opening night production of THE MOUSETRAP, William Fee, Great Lakes Theatre's Producing Artistic Director, shared that when the company was designing the 2011-2012 season, they wanted to add a different dimension to their offerings. The show selected had to take a diverse approach to the usual offerings, but retain the theatre's classic tradition.
---
BWW Reviews: Thought provoking ANTEBELLUM at Cleveland Public Theatre

February 27, 2012

In 1939, Hattie McDaniel was the first African-American to win an Oscar for her portrayal of Mammy in GONE WITH THE WIND. She was also the first African American to be an invited guest to attend the Oscars. Ironically, she was required to sit alone at the back of the Cocoanut Grove, the site of the award ceremonies, a far distance from the white performers in the movie.
---
BWW Reviews: Dan Folino and Katherine DeBoer Make Lakeland's ANYONE CAN WHISTLE Worth Seeing

February 17, 2012

When Martin Friedman, Artistic Director of The Lakeland Civic Theatre, announced he was staging Stephen Sondheim's ANYONE CAN WHISTLE, there were some raised eyebrows in the theatre community. Friedman is a Sondheimophile. He knows the master's works well. Why would he even adventure into Whistle land, which is fraught with land mines?
---
BWW Reviews: THE BLUEST EYE--Morrison Plays Highlights Black History Month at Karamu

February 14, 2012

At the start of the Karamu production of THE BLUEST EYE we hear the voice of Shirley Temple singing. Yes, Shirley Temple, the cute Caucasian child movie star with the curly blond hair and bright blue eyes. That song harbors what is to come.
---
BWW Reviews: SPRING AWAKENING is Mesmerizing at Beck Center for the Arts

February 8, 2012

CAPSULE JUDGEMENT: SPRING AWAKENING is an emotionally stirring, relevant, and well staged production. This is not a should see, it's a must see presentation. Bravo! Bravo! Bravo!
---
BWW Reviews: IN ARABIA WE'D ALL BE KINGS @ CWRU/CPH

February 7, 2012

CAPSULE JUDGMENT: IN ARABIA WE'D ALL BE KINGS gets an impressive production and is a perfect vehicle to open CPH's new Lab Theatre. Due to its language and subject matter, it's not a play for everyone, but those interested in having an up-front emotionally involving theatrical theatre experience, should definitely see this production.
---
34
...