Roy Berko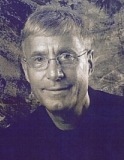 Roy Berko, a life-long Clevelander, holds degrees, through the doctorate from Kent State, University of Michigan and The Pennsylvania State University. Roy was an actor for many years, appearing in more than 16 plays, 8 TV commercials, and 3 films. He has directed more than 30 productions. A member of the American Critics Association, the Dance Critics Association and The Cleveland Critics Circle, he has been an entertainment reviewer for more than twenty years.

For many years he was a regular on Channel 5, ABC-Cleveland's "Morning Exchange" and "Live on 5," serving as the stations communication consultant. He has also appeared on "Good Morning America." Roy served as the Director of Public Relations for the Volunteer Office in the White House during the first Clinton Administration.
He is a professor of communication and psychology who taught at George Washington University, University of Maryland, Notre Dame College of Ohio and Towson University. Roy is the author of 31 books. Several years ago, he was selected by Cleveland Magazine as one of the most interesting people in Cleveland.

MOST POPULAR ARTICLES
LAST 30 DAYS
BWW Review: Spectacular KINKY BOOTS delights at Baldwin Wallace
Posted: Nov. 17, 2019


BWW Review: Brilliant EVERY BRILLIANT THING a must see at Cleveland Play House
Posted: Nov. 30, 2019


BWW Review: Impressive, Startling, Educational LIVE BODIES FOR SALE at Playwrights Local
Posted: Nov. 24, 2019


BWW Review: MEAN GIRLS at Connor Palace(Key Bank Broadway Series)
Posted: Dec. 5, 2019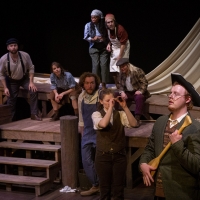 BWW Review: "THE OLD MAN AND THE OLD MOON," an adult fantasy at Dobama
Posted: Dec. 8, 2019


LAST 365 DAYS
BWW Review: Dynamic, Must See HAIR Commemorates Kent State Massacre of 1970
Posted: Nov. 2, 2019


BWW Review: Spectacular KINKY BOOTS delights at Baldwin Wallace
Posted: Nov. 17, 2019



BWW Review: PREVIEW OF THE SHAW FESTIVAL 19
Posted: Feb. 16, 2019



BWW Review: Seeing BW/Beck's wonderful ONCE once, is not enough
Posted: Feb. 11, 2019



Best Theatres In Cleveland: A Guide To The Top Local Theatres
Posted: May. 6, 2019



BWW Review: LIBERACE, well, facsimile, thereof, coming to Cleveland's Theatre in the Circle
Posted: Dec. 13, 2018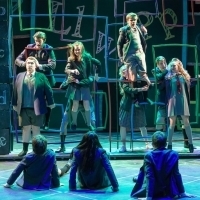 BWW Review: Kids And Choreography Enhance MATILDA At The Beck Center
Posted: Jul. 15, 2019


BWW Reviews: THE LYONS Roars at Dobama Theatre

April 27, 2013

Nicky Silver's absurdist play, THE LYONS, gets an excellent production at Dobama. The balance between comedy and tragedy should get positive audience response and inspire some personal awareness.
---
BWW Reviews: RICH GIRL, a Sure to Please the Audience Production at Cleveland Play House

April 25, 2013

The plot: self-made vindictive wealthy person, inhibited daughter, handsome suitor who may be after her money, parent attempts to torpedo the relationship. Sound familiar? It should. That's basically the storyline of the Henry James novella WASHINGTON SQUARE and the play and film, THE HEIRESS. It's also the basic description of Victoria Stewart's RICH GIRL which takes from the past, but the play which is opening Cleveland Play House's 2013 NEW. THEATRE. FESTIVAL., adds comedy, infuses a little intrigue, and takes a 21st century twist.
---
BWW Reviews: THE ICEMAN COMETH, a Four-Hour Marathon at Ensemble

April 23, 2013

Eugene O'Neill, along with such writers as Anton Chekhov, Henrik Ibsen and August Strindberg, transformed western theatre. They transitioned the stage from a place for escapist ideas into a mecca for the examination of real life problems. The quartet laid the foundation for what is now known as 'the modern theatre' and laid the groundwork for such luminaries as Arthur Miller, Tennessee Williams and William Inge.
---
BWW Reviews: Bittersweet Evening for Inlet Dance
April 15, 2013
---
BWW Reviews: Cleveland Orchestra's Exhilarating CARMINA BARANA

April 15, 2013

The Cleveland Orchestra, Cleveland Orchestra Chorus, and the Children's Chorus and three soloists combined to perform Orff's masterpiece, CARMINA BURANA, for four sold out performances.
---
BWW Reviews: none too fragile's WHITE PEOPLE is Wrenching, Powerful Theater

April 14, 2013

WHITE PEOPLE is very well worthwhile for anyone who thinks that gaining insight into personal ideas and values is a mission of theatre. You won't leave this production the same person as when you entered. This is compelling theater!
---
Stratford Shakespeare Festival, A Place of Discovery and Delight

April 13, 2013

Want to get away this spring, summer or fall? Drive to Canada for great theatre, good food, and nice scenery. This year marks the 61st anniversary of the Stratford Festival of Canad
---
BWW Reviews: Compelling WAR HORSE Grasps the Imagination at the Palace

April 11, 2013

One of the fears of seeing a show which I regarded as one of the most mesmerizing that I've ever seen, was that the touring company of WARHORSE would fade by comparison. It did, somewhat, but still came out an exciting winner in the derby called theatre.
---
BWW Reviews: Actors' Summit's MOTHERHOOD OUT LOUD - Delightful, Thought-Provoking

April 8, 2013

The great fear of realizing that MOTHERHOOD OUT LOUD is a series of vignettes which look at varying phases of motherhood, is that it will turn out to be a Hallmark sentimental mindless experience. Fear not. The eighteen authors of the vignettes avoid making the experience sappy and purely entertaining. Instead, there is a balance of humor, pathos, and social commentary.
---
BWW Reviews: PERHAPS PERICLES - A Maybe Shakespeare Script at Cesear's Forum

April 7, 2013

For those who are interested in seeing a version of what may be the very little performed PERHAPS PERICLES, the Cesear's Forum's showing is a good opportunity.
---
BWW Reviews: Afrobeat, Political Commentary FELA! Rocks the Palace Theatre

April 3, 2013

At the conclusion of FELA!, the Afrobeat political awareness musical, now on stage at the Palace Theatre, caskets are carried onto center stage and piled up. On top of the stack of caskets, emblazed with names such as Martin Luther King and Malcolm X and words such as 'freedom,' 'bullying' and 'oppression,' was a vertical box of death entitled, 'Chardon High School.' Yes, FELA! is filled with music, but it is a wrenching tale of genocide, oppression and death, not only in Nigeria, where the show is set, but across the world, including a Cleveland suburb.
---
BWW Reviews: STRUCK Examines the Brain and Strokes at Cleveland Public Theatre

April 2, 2013

STRUCK, now on stage as Cleveland Public Theatre is an interesting piece, much in the vein of Arthur Kopit's WINGS, which had a startling production at Beck Center starring Dorothy Silver, in which the ramifications of a person having a stroke is investigated.
---
BWW Reviews: A Wonderfully Delightful MUCH ADO at Great Lakes Theater

April 1, 2013

Boy hates girl. Girl hates boy. Boy overhears that girl is secretly in love with boy; girl hears vice versa. Other boy and girl love each other, but something gets in the way of their happiness. That's the basic premise of MUCH ADO ABOUT NOTHING, which is now on stage at Great Lakes Theatre. Throw in a couple of interesting subplots, including an idiotic sheriff, a phony death, an irrational lover (is there any other kind?), and a vengeful half-brother, and you have the makings of one of William Shakespeare's best comedies. In fact, the fifth best of all of the Bard's plays, according to a renowned Shakespeare expert.
---
BWW Reviews: SORDID LIVES is a Laugh-Filled Farce at convergence-continuum

March 30, 2013

The con-con production of SORDID LIVES is a hoot. Simon has pulled out all the farcical stops. His cast has fun, the audience has even more fun. If you want an evening of outlandish theatre, this is it!
---
BWW Reviews: NICK & JEREMY - An Electric, Kool-Aid Acid Trip at Cleveland Public Theatre

March 30, 2013

NICK AND JEREMY is an electric, kool-aid acid trip, minus the drugs, which would make Timothy Leary, the proponent of the use of psychedelic substances and believer in' tune on, tune in, drop out,' very happy. It should be of great interest to deep or pseudo-deep thinkers.
---
BWW Reviews: GOOD PEOPLE is Funny and Compelling at Cleveland Play House

March 28, 2013

CPH's GOOD PEOPLE is one of those special evenings of theatre that combines a well-written script, excellent direction, and fine acting into an evening of humor and pathos to create a must-see production.
---
BWW Reviews: Beck's THE HOUSE OF BLUE LEAVES Asks Whether the Whole World is Crazy

March 24, 2013

'A man's home is his castle, unless it's a zoo' is the banner used to describe author John Guare's THE HOUSE OF BLUE LEAVES, which is now confounding audiences at Beck Center for the Arts.
---
BWW Reviews: SIX DEGREES OF SEPARATION Challenges Audience at Karamu

March 18, 2013

John Guare, author of SIX DEGREES OF SEPARATION, which is now being staged at Karamu Theatre, is noted for his highly theatrical scripts. His writing often tries to expand the theatre's boundaries, which reflects his attitude that 'the chaotic state of the world demands it.'
---
BWW Review: FREUD'S LAST SESSION - A Fascinating Look at Belief or Lack of Belief

March 9, 2013

FREUD'S LAST SESSION is must-see, fascinating theatre for anyone who is interested in a philosophical, thought laced drama, with laughter and fine acting.
---
BWW Review: CWRU/Cleveland Play House MFA Students Excel in IDENTITY THEFT

March 9, 2013

IDentity THEFT, SEVEN LIVES FILTERED THROUGH THE IDEAS OF AUGUST STRINDBERG, is fascinating theatre and gave additional proof of the quality of the CWRU/CPH MFA Acting Programs' class of 2014.
---
30
...