Rose Marija - Page 2
Rose Marija has always been focussed on ballet and contemporary ballet: training, performance, health, prevention and rehabilitation of injuries. She shares her expertise and point of view with professional and serious, professional track students. Marija is happy to be writing dance reviews for broadwayworld.com.
MOST POPULAR ARTICLES
LAST 30 DAYS
LAST 365 DAYS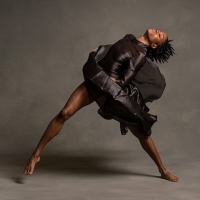 BWW Interview: Paige Fraser Fulfills her Dream: Lion King National Tour
Posted: May. 22, 2020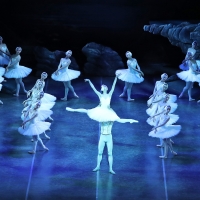 BWW Review: BWW REVIEW: GRAND SWAN LAKE IS PRESENTED BY SHANGHAI BALLET & CHINA ARTS AND ENTERTAINMENT GROUP LTD at David H. Koch Theater
Posted: Jan. 21, 2020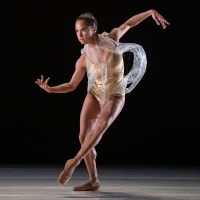 BWW Review: Kyle Abraham's A.I.M Excites the Joyce Theater Audience
Posted: Oct. 18, 2019


BWW Review: BWW REVIEW: COMPLEXIONS CONTEMPORARY BALLET BRINGS ITS FLAVOR TO THE JOYCE THEATER at Joyce Theater
Posted: Feb. 7, 2020


BWW Review: BWW REVIEW: MATTHEW BOURNE REIMAGINES SWAN LAKE at New York City Center
Posted: Feb. 7, 2020


BWW Review: Hubbard Street Dance Chicago comes to New York City

March 8, 2019

The opening night of Hubbard Street Dance Chicago's two-week Return Engagement at the Joyce Theater, NYC was Wednesday 3619; and I was happy to attend. The first-week features works by Ohad Naharin (Director of Batsheva Dance Company, Israel) with DecaDanceChicago which included segments of Naharin's creations, having debuted between 1993 and 2011.
---
BWW REVIEW: A Renewed BalletNext Emerges at New York Live Arts

February 27, 2019

Michele Wiles, Director/Dancer/Choreographer, has opened her newest incarnation of BalletNext at New York Live Arts. Having attended Wednesday, February 20th , I couldn't resist returning onFriday, February 22nd, to see Maria Kowroski perform. This years' company includes eight dancers chosen from the dancers at the University of Utah, School of Dance (U of U), where Wiles has been teaching and choreographing periodically since the spring of 2018. Also on the program was Amar Ramasar, partnering Wiles or Kowrowski (on Thursday and Friday) in a pas de deux from acclaimed choreographer Mauro Bigonzetti's Bachground .
---
BWW Interview: Michele Wiles, Director/Dancer/Choreographer

February 16, 2019

Michele Wiles, former American Ballet Theatre principal dancer, founded BalletNext in 2011, where she serves as director, dancer, and choreographer. She continues to her own unique vision
---
BWW REVIEW: Nederlands Dans Theater 2 takes New York City
January 18, 2019
---
BWW REVIEW Dig Dance Presents Aileen Passloff Stepping Forward: one foot (in front of the other)
January 15, 2019
---
BWW REVIEW: APAP Showcases Appear at Peridance
January 10, 2019
---
BWW REVIEW: Alvin Ailey American Dance Theater Celebrates 60 Years
December 21, 2018
---
BWW REVIEW: Ballet Hispanico brings Carmen.maquia to the Apollo Theater
December 10, 2018
---
BWW REVIEW: K-Arts Dance Company Brings Song of the Mermaid to NYC
October 22, 2018
---
BWW REVIEW: New York City Center's 15th Fall for Dance is Underway
October 8, 2018
---
BWW Review: The Joyce Theater Foundation Presents the Sarasota Ballet

August 22, 2018

On Saturday, August 18, 2018, I attended the 8pm performance, Program B, of the Sarasota Ballet, at the Joyce Theater. Iain Webb, former dancer with both the Sadler's Wells and the Royal Ballet of London, dancing lead roles, took over the directorship of the Sarasota Ballet in July 2007. This program included pieces by Christopher Wheeldon and Sir Frederick Ashton.
---
BWW REVIEW:Film Society of Lincoln Center Presents A Man of Dance/Vincent Warren
July 25, 2018
---
BWW REVIEW: Bolshoi Summer Series Presents a Repeat of Giselle

July 12, 2018

On July 9, 2018 Fathom Events presented Giselle, the 1st of the Summer Series of encore performances of ballet films by the Bolshoi Ballet of Moscow, which played simultaneously around the globe, in a single showing.
---
BWW Review: New York City Ballet Celebrates Jerome Robbins

May 22, 2018

Choreographer Jerome Robbins was born in New York City in 1918. On this, the occasion of what would be his 100th birthday, the New York City Ballet, for whom he choreographed and became Associate Artistic Director, presents Jerome Robbins 100 with five different programs. On Friday, May 18, 2018, I was in the David Koch Theater to see program #5.
---
BWW REVIEW: !Adelante, Cuba! Festival Presents Acosta Danza
April 28, 2018
---
BWW REVIEW: Ballet du Grand Theatre de Geneve Brings "It" to NYC

April 26, 2018

The opening night of Geneva, Switzerland's Ballet du Grand Theatre de Geneve, at the Joyce Theater, on April 24, 2018 was lit up with ballet stars in the audience. I have been watching this worthwhile contemporary ballet company since the 1980's, and I was delighted to be there when they opened the current program in NYC. Since the '80s, under the direction of brilliant Argentinean choreographer Oscar Araiz, this ballet company became an exemplary contemporary ballet company. Since 2003 Philippe Cohen has been the Artistic Director, bringing top contemporary choreographers to work with the company.
---
BWW Review: Charles Jude Coaches Entrants for VKIBC

March 26, 2018

This year's Valentina Kozlova International Ballet Competition (VKIBC) is held at Symphony Space, N.Y. March 26 - March 30. On March 25, 2018 Charles Jude, former Etoile dancer of the Opera de Paris (Etoile is the highest rank of dancer at the Paris Opera Ballet) and Director of the Ballet de l'Opera de Bordeaux since 1996, coached the senior level (age 18-26) entrants in the compulsory dance from Serge Lifar's Suite en Blanc. The men dance Mazurka and the women dance La Cigarette. Mr. Jude appeared in the ballet many times while Etoile with the Paris Opera Ballet; and is also a trustee of the Lifar Foundation.
---
BWW Dance Review: Encores Has Come Again to New York City Center Theater with Grand Hotel The Musical

March 26, 2018

Wednesday, March 21, 2018 was the grand opening of Grand Hotel. I was thrilled to be in attendance and the performance did not disappoint. With the book by Luther Davis; music and lyrics by Robert Wright and George Forrest; additional music lyrics by Maury Yeston, music director of the Encores! Orchestra, Rob Berman; and directed and choreographed by Josh Rhodes; as well as a talented cast, the performance was great fun from beginning to end.
---
BWW REVIEW: New York City Ballet Brings a Stravinsky/Balanchine Program to the David H. Koch Theater

March 3, 2018

On March 1, 2018, I saw one of the final performances of New York City Ballet's Winter 2018 season (ending March 4th). The Stravinsky/ Balanchine program presents some of Balanchine's most appreciated ballets, which is exciting to experience. Over the years, many dancers have had the opportunity to perform these ballets. Now, many years since the death of the choreographer/artistic director, April 30, 1983, the NYCB company continues to thrive. While a number of the older dancers take on the style of the Master, many of the corps de ballet members seem to be dancing without the full comprehension of the spirit, even the technique, which created these works. This, of course, can be explained in part by the changes in the world in which they live. We can hope for evolution in a positive direction.
---
BWW REVIEW: Soledad Barrio and Noche Flamenca Return to the Joyce

February 22, 2018

On February 15, 2018 I was fortunate enough to be in the audience at the Joyce Theater to experience this season's production of Soledad Barrio and Noche Flamenca. Artistic director and founder (founded in 1993) of the company, Martin Santangelo, husband of the passionate and magnetic Flamenco dancer, Soledad Barrio (born in Madrid, Spain), is also the choreographer of this work along with company members. Barrio has a strong back and legs that along with her indomitable spirit create music, drama, and atmosphere.
---