Rose Marija - Page 5
Rose Marija has always been focussed on ballet and contemporary ballet: training, performance, health, prevention and rehabilitation of injuries. She shares her expertise and point of view with professional and serious, professional track students. Marija is happy to be writing dance reviews for broadwayworld.com.
MOST POPULAR ARTICLES
LAST 30 DAYS
LAST 365 DAYS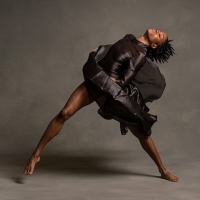 BWW Interview: Paige Fraser Fulfills her Dream: Lion King National Tour
Posted: May. 22, 2020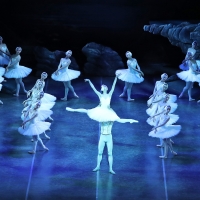 BWW Review: BWW REVIEW: GRAND SWAN LAKE IS PRESENTED BY SHANGHAI BALLET & CHINA ARTS AND ENTERTAINMENT GROUP LTD at David H. Koch Theater
Posted: Jan. 21, 2020


BWW Review: BWW REVIEW: COMPLEXIONS CONTEMPORARY BALLET BRINGS ITS FLAVOR TO THE JOYCE THEATER at Joyce Theater
Posted: Feb. 7, 2020


BWW Review: BWW REVIEW: MATTHEW BOURNE REIMAGINES SWAN LAKE at New York City Center
Posted: Feb. 7, 2020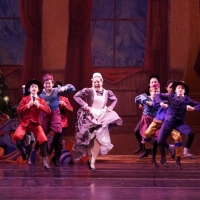 BWW Review: BWW REVIEW: DANCES PATRELLE PRESENTS THE YORKVILLE NUTCRACKER at The Kaye Playhouse At Hunter College
Posted: Dec. 16, 2019


BWW Reviews: Lincoln Center Festival Presents the National Ballet of China

July 15, 2015

Presented by the Lincoln Center Festival, on July 8, 2015, at the David H. Koch Theater, The National Ballet of China opened their 5-day run with The Peony Pavilion, considered one of the most famous love stories in Chinese literature. The modern production by the National Ballet of China (NBC) is an adaptation of the 1598 play of the same name, written by Tang Xianzu, which is often compared to Romeo & Juliet, published in nearly the same year.
---
BWW Reviews: At Long Last - Misty Copeland Has Been Promoted to Principal

July 14, 2015

No other ballet dancer has received more publicity than Misty Copeland during the last five years. Her promotion to principal dancer of American Ballet Theatre was announced on June 30, 2015, and picked up immediately by most newspapers and television news shows, including the front page of the New York Times. This long awaited announcement eclipsed the simultaneous promotion of ABT soloist Stella Abrera, another great talent, to principal, who has been waiting longer than Copeland for her promotion.
---
BWW Reviews: American Ballet Theatre Presents a New Swan Queen

July 2, 2015

At the matinee performance of Swan Lake on Wednesday, June 24, 2015, Misty Copeland spread her wings, giving her first New York City performance of Odette-Odile in ABT's Swan Lake, choreography by Kevin McKenzie after Marius Petipa and Lev Ivanov, to the glorious music of Peter Ilyitch Tchaikovsky. Costumes and extraordinary sets by Zach Brown and lighting by Duane Schuler embellished the ambiance.
---
BWW Reviews: Misty Copeland is American Ballet Theatre's Newest Juliet

June 24, 2015

On June 16, 2015, I was privileged to be in attendance at the Metropolitan Opera House for Misty Copeland's debut performance of Juliet in Sir Kenneth MacMillan's Romeo and Juliet, set to Sergei Prokofiev's exciting score. This ballet has been in ABT's repertory since 1985, with scenery and costumes by Nicholas Georgiadis and lighting by Thomas Skelton. It was first performed by The Royal Ballet at the Royal Opera House in London in 1965.
---
BWW Reviews: American Ballet Theatre Performs La Bayadere

June 5, 2015

Set in the Royal India of the past, La Bayadere is a story of eternal love, mystery, fate, vengeance, and justice. On Tuesday, June 2nd, at the Metropolitan Opera House, Lincoln Center, I was transported to this far away place and time by a marvelous cast, with some of ABT's finest dancers, in a magnificent production, conceived, directed, and choreographed by Natalia Makarova, after Petipa. The rich and memorable music by Ludwig Minkus was specially arranged by John Lanchbery. The lavish scenery for both outdoor and indoor scenes by Pierluigi Samartani, the costumes, designed by Theoni V. Alldredge, and the effective lighting by Toshiro Ogawa, all contributing to the complete transportation to this other world.
---
BWW Reviews: New York City Ballet Presents 21st Century Choreographers

May 28, 2015

On May 21, 2015, at the David Koch Theater, New York City Ballet performed three works created by choreographers of today.
---
BWW Reviews: American Ballet Theatre Presents Othello, of Lar Lubovitch

May 27, 2015

On Wednesday evening, May 20, 2015, a superb cast of ABT principal and soloist dancers performed Lar Lubovitch's dramatic ballet, Othello, A dance in Three Acts, premiered by the Company on May 23, 1997 and now presented to commemorate its 75th anniversary.
---
BWW Reviews: New York City Ballet Keeps Jerome Robbins Work Alive

May 20, 2015

Jerome Robbins choreographic masterpiece, Goldberg Variations, to Johan Sebastian Bach's musical masterpiece of the same name, was first on New York City Ballet's program on Wednesday evening, May 13, replete with many stars of the company. Pianist Susan Walters sat far left on stage level, playing beautifully. The curtain opened on Faye Arthurs and Zachary Catazaro, in Baroque costume, dancing the Theme. Catazaro, a soloist with NYCB, showed himself to be an ideal classical danseur noble. He is handsome, debonair, confident, and secure, dancing with subtle nuances to his movement, which enriches the experience for the audience, as well, no doubt, for his own pleasure. Part I Variations featured dancers wearing contemporary leotards and dance skirts. With a distinctly Robbins flair, they became a painting in motion, exuding feeling. Emilie Gerrity, corps de ballet, and Lauren Lovette, soloist, were captivating in their duet. Part II Variations offered several gems. Tiler Peck and Gonzalo Garcia were playful and fun to see. Amar Ramasar, who joined NYCB in 2001 and became principal dancer in 2009, continues to grow as he matures, with fully developed expression and superb partnering. Maria Kowroski's long lines filled the stage. There was a cornucopia of beauty and joy via this coupling of dancers and choreography. Only the second group of corps de ballet in blue seemed to misunderstand the Robbins' spirit, particularly in their runs with knees bent, kicking back. Towards the end of Part II, the dancers changed into Baroque style costumes. Arthurs and Catazaro then returned in contemporary costumes. Finally, there was a group salute to the pianist, unusual and fitting.
---
BWW Reviews: Hubbard Street Dance Chicago Takes New York City

May 19, 2015

This is a contemporary ballet company in the style of European contemporary companies. Under the artistic direction of Glenn Edgerton -- a former beloved dancer with the Joffrey Ballet for 11 years and then with the acclaimed Nederlands Dance Theater for five years, after which he became Artistic Director, leading NDT I for a decade -- this company shines. What a pleasure it is to see this level of energy and movement quality in a contemporary company, as I did on opening night, Tuesday May 12th, at the Joyce Theater.
---
BWW Reviews: Christopher Wheeldon Speaks with Rita Moreno

May 5, 2015

On April 27th, Words On Dance and Symphony Space presented Ballet to Broadway: Christopher Wheeldon with Rita Moreno, at the Peter J. Sharp Theater, just two weeks after the opening of Wheeldon's An American in Paris, on Broadway. The evening consisted of film clips interspersed with conversation. Oddly, it was the films we saw 1st, followed by words. It was Moreno who was to interview Wheeldon, although he occasionally turned the tables and asked questions of Moreno.
---
BWW Reviews: Lyon Opera Ballet Performs at the Joyce

May 4, 2015

The Lyon Opera Ballet, the acclaimed classically trained, contemporary dance company from France, opened at the Joyce Theater on Wednesday, April 29, 2015. The house was full and seemed full of anticipation.
---
BWW Reviews: Ballet Hispanico Opens at the Joyce Theater

April 24, 2015

On Tuesday, April 14th, 2015, Ballet Hispanico opened its season. Under the artistic direction of Eduardo Vilaro, who became the company's second artistic director in 2009 since the company was founded and directed in 1970 by Tina Ramirez, the repertoire and feel has changed. Today's Ballet Hispanico tends toward the contemporary.
---
BWW Reviews: David Hallberg Presents: LEGACY

April 23, 2015

On April 17, 2015, David Hallberg Presents: Legacy, was presented as the final performance of the Youth America Grand Prix. Hallberg himself served as moderator, introducing the evening's participating dancers and the companies: Bolshoi Ballet, American Ballet Theatre, Mariinsky Ballet, Tokyo Ballet in their U.S. debut, ABT Studio Company, and the Australian Ballet. Although public speaking does not seem to come as easily to Hallberg as dancing, he entertained us with anecdotes from his experience dancing with American Ballet Theatre and abroad.
---
Twyla Tharp Begins Her Fiftieth Anniversary Tour

April 16, 2015

Twyla Tharp celebrates 50 years of choreography with a year of activities. It was with great interest that I attended the first showing, April 13, 2015, at Barnard College, NYC, in a large dance studio. This performance included five of Tharp's Barnard students, as well as her company of professional dancers.
---
BWW Reviews: Gelsey Kirkland Ballet Presents Harlequinade and Cavalry Halt

March 31, 2015

On March 27 & 28, 2015, Co-Artistic Directors, Gelsey Kirkland and Michael Chernov presented, at Peter Norton Symphony Space, a double bill of Marius Petipa's ballets of another era, well chosen for their young company, a large number of whom are students at the Gelsey Kirkland Academy of Classical Ballet. Harlequinade, choreographed in 1900, to the music of Riccardo Drigo, is a classic comedy based on the characters of Commedia Dell'Arte. Cavalry Halt, created in 1896, to the music of Johann Armsheimer and Johann Strauss, is rarely performed today. I had never seen it.
---
BWW Reviews: Ailey II is Charged with Energy and Panache

March 23, 2015

On March 18, 2015, I had the opportunity to see the dress rehearsal of Ailey II's program A at the Joyce Theater. This young company, under Troy Powell, Artistic Director, since July 1, 2012, only the 2nd director since this group was formed in 1974, was energized and fully loaded.
---
BWW Reviews: Manhattan Youth Ballet Presents STORIES THAT DANCE

March 20, 2015

The final performance of Manhattan Youth Ballet's spring production, Stories that Dance: Shakespeare and his Legacy, was full of joy. Four story ballets were performed with the young dancers involved in the story telling, rather than just going through the movements.
---
BWW Reviews: Carmen de Lavellade Remembers it Well

March 3, 2015

The opening night of Carmen de Lavellade's As I Remember It at the Baryshnikov Arts Center on February 19, 2015, was electric. De Lavellade was on fire.
---
BWW Reviews: Theater for the New City's 40th Annual Thunderbird American Indian Dancers' Dance Concert and Pow-Wow

February 25, 2015

Keeping the traditional dances, stories, and music of more than ten Native American tribes--from the Iroquois and Native Peoples of the Northeast, Southwest, and Great Plains regions alive--the Thunderbird American Indian Dancers brought the spirit of these first Americans to the Theater for the New City.
---
BWW Previews: BalletNext's 4th Season: Expect the Unexpected

February 9, 2015

BalletNext, led by Artistic Director Michele Wiles, had a closed rehearsal run-through of its new program at Alvin Ailey Studios, on January 31, 2015, replete with live music. The fine musicians are: Adrianne Post, violin (Saturday 1/31 only), Liv Heym, violin (performances at NYLA); Beth Wenstrom, violin; Anneke Schael-Yoder, cello; Elliot Figg, harpsichord. It was an up-close glimpse at the dancers and works choreographed by Canadian Peter Qwanz, Flex dancer Jay Donn (born Jonathan George), and Wiles, herself, an exciting way to experience dance.
---