Rose Marija - Page 6
Rose Marija has always been focussed on ballet and contemporary ballet: training, performance, health, prevention and rehabilitation of injuries. She shares her expertise and point of view with professional and serious, professional track students. Marija is happy to be writing dance reviews for broadwayworld.com.
MOST POPULAR ARTICLES
LAST 30 DAYS
LAST 365 DAYS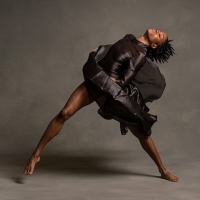 BWW Interview: Paige Fraser Fulfills her Dream: Lion King National Tour
Posted: May. 22, 2020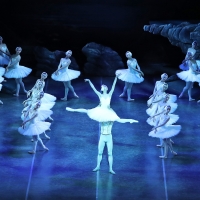 BWW Review: BWW REVIEW: GRAND SWAN LAKE IS PRESENTED BY SHANGHAI BALLET & CHINA ARTS AND ENTERTAINMENT GROUP LTD at David H. Koch Theater
Posted: Jan. 21, 2020


BWW Review: BWW REVIEW: COMPLEXIONS CONTEMPORARY BALLET BRINGS ITS FLAVOR TO THE JOYCE THEATER at Joyce Theater
Posted: Feb. 7, 2020


BWW Review: BWW REVIEW: MATTHEW BOURNE REIMAGINES SWAN LAKE at New York City Center
Posted: Feb. 7, 2020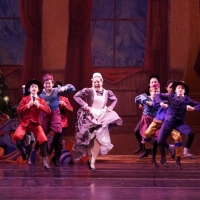 BWW Review: BWW REVIEW: DANCES PATRELLE PRESENTS THE YORKVILLE NUTCRACKER at The Kaye Playhouse At Hunter College
Posted: Dec. 16, 2019


BWW Reviews: New York City Ballet Brings its Unique Flavor to Lincoln Center

February 2, 2015

In the first week of New York City Ballet's return to the Koch Theater after Nutcracker season, I was excited to attend the January 21st performance featuring Russian composers.
---
BWW Reviews: Misty Copeland Transforms into Princess Clara

December 24, 2014

Misty Copeland transforms into Clara the Princess
---
BWW Reviews: Gelsey Kirkland Presents THE NUTCRACKER

December 23, 2014

'Tis the season. On December 11, 2014 my first viewing of The Nutcracker this season was the opening night of Gelsey Kirkland Ballet's delightful version, choreographed and directed by Michael Chernov, co-artistic director, after Vasili Vainonen, assisted by Gelsey Kirkland and Alexandra Lawler. What a pleasure! The decor and the costume design, adapted by Chernov, are beautiful, even a growing Christmas tree. Especially impressive are the doll cabinets: the large mechanical clock, which housed the three mechanical dolls in the party scene, and the huge toy cabinet, out of which emerged dolls, representing the dances to come in the second act and toy soldiers, standing on the top shelf, in the Midnight Battle. Costumes were by Jennifer Wood-Bonnell, Lynda Mead, Susan Sandford, Jetty Maika, and Naomi Morin, and carpentry by Technical Director, Brandon Walker.
---
BWW Reviews: Misty Copeland Contributes Electric Energy to the American Ballet Theatre

November 12, 2014

When a gifted dancer continually gets better and better, breathes fresh air into a classic ballet, and attracts all the eyes in the theater, attention must not only be paid, but commanded. Misty Copeland is proving herself to be just such a dancer.
---
BWW Reviews: LEGEND OF LOVE Opens the Bolshoi Cinema Season

November 5, 2014

With live broadcasts­ in major cities around the globe, the Bolshoi Ballet opened it's season of seven simulcasts with Yuri Grigorovich's Legend of Love, originally performed in 1961, with Maya Plisetskaya, Marius Liepa, and Natalia Besmertnova in the leading roles. In this current production, the principals were Maria Allash (replacing Sveltlana Zakharova), Denis Rodkin, and Anna Nikulina. The drama of this story was written by Turkish Poet and political prisoner, Nazim Hikmet, while in prison. The composer, Arif Melikov was in attendance, at the Bolshoi Theatre. The set designer, Simon Versaladze, created a Middle Eastern decor. The costumes, too, although anchored on colored unitards, had a Middle Eastern flavor.
---
BWW Reviews: Kathryn Posin Brings Contemporary Ballet and Voices of Bulgaria and America To the 92nd St. Y

November 4, 2014

From a modern dance education, Kathryn Posin has emerged as a contemporary ballet choreographer. In the program, she presented, October 17, 18, & 19th, at the 92nd St. Y, with Associate Choreographer/Associate Artistic Director Momchil Mladenov, her long time collaborator, the girls danced on pointe, in every ballet. The vocabulary is decidedly classical with a contemporary approach, meaning that the movement dictionary is enlarged to include today's culture. Emil Tabakov, acclaimed Bulgarian conductor and composer, who had a hand in this production, was in attendance at the 10/17, 8:00 PM performance, which I was fortunate to see.
---
BWW Reviews: Misty Copeland - A Star Is Rocketing at American Ballet Theatre

August 1, 2014

Misty Copeland, the rising American Ballet Theatre soloist, may not yet have been officially promoted to principal dancer, but her command of the stage attracts the full attention of the audience, as would any prima ballerina. Whether dancing principal or soloist roles, her strong technique and charismatic personality bring fresh air and excitement to both classical and contemporary ballets. Few dancers these days make me smile and spurt superlatives whenever I see them perform.
---
BWW Reviews: American Ballet Theatre Presents GISELLE

June 25, 2014

I was privileged to see American Ballet Theatre performing Giselle twice this season.
---
BWW Reviews: The School of American Ballet Dances Balanchine

June 9, 2014

The School of American Ballet's 50th Annual Workshop Performance on May 31, 2014, at 2 pm, was a delight. SAB students performed excerpts and one full length Balanchine ballet chosen to recognize the School's co-founder, George Balanchine, and former faculty member, Alexandra Danilova, who together launched SAB's first year-end student workshop in 1965.
---
BWW Reviews: Ballet Academy East Delivers an Impressive Spring Performance

May 27, 2014

On Friday, May 16th, I was privileged to be in attendance of the opening night of Ballet Academy East's 2014 Spring Performance. These young dancers displayed good training and a delight to be performing in eight varied works. Having seen a number of school performances this year, the school shows itself to be a cut above.
---
BWW Reviews: BALLETNEXT - The Great Leap Forward

May 22, 2014

Michele Wiles' BalletNext gave its best performance at BAM Fisher (Fishman Space), on Friday, May 17, Founded in 2011, the dancers have developed and matured into a cooperating, fluid dance company, rather than a group of interesting soloists without connection to each other. The two works presented had been previously performed by BalletNext and were welcomed back, demonstrating growth, deeper understanding of the works, and a stronger connection with the audience.
---
BWW Reviews: Dance Theater of Harlem Lit Up Jazz at Lincoln Center

April 30, 2014

On Friday, April 25th, the new Dance Theater of Harlem, now in its second year, presented three ballets. Pas De Dix, a set of dances taken from the last act of the full-length ballet Raymonda, choreography by Marius Petipas and originally staged for DTH by Frederic Franklin, offered this young company the opportunity to delve into the world of the classics. The dancers worked diligently to execute the steps and the feeling required for such a work. In the second variation Nayara Lopes was fresh and sweet, while Linsey Croop demonstrated qualities both strong and cute in the in the fourth variation. In general, however, while potential was evident, the dancers lack the experience and maturity to make the most of this ballet. I expect that in a few years they will be giving more assured, even exciting performances.
---
BWW Reviews: Ballet NY Performs at the Ailey Citi Group Theater

April 28, 2014

Ballet NY, founded in 1997 by Artistic Directors Medhi Bahiri and Judith Fugate, offered an opportunity to four emerging choreographers to work with classically trained dancers and present company premieres on April 16th at the Ailey Citi Group Theater.
---
BWW Reviews: Balanchine and the Lost Muse Presented by Elizabeth Kendall and Troy Schumacher

April 22, 2014

Elizabeth Kendall, a dance and culture critic as well as a professor at the New School, presented a lecture/dance demonstration based on her 2013 published book, Balanchine and the Lost Muse: Revolution and the making of a Choreographer, at the 92nd St. Y.
---
BWW Reviews: Peridance Contemporary Dance Company Performs Spring Season 2014

March 27, 2014

Peridance Contemporary Dance Company Opens its New York Spring Season 2014
---
BWW Reviews: Manhattan Youth Ballet Presents Workshop 2014

March 24, 2014

When young, aspiring dancers perform, there is an excitement in the air. The March 8 performance by the Manhattan Youth Ballet was no different. The thrill was palpable.
---
BWW Interviews: La Passion Noureev, Shown at Watter Read Theater

February 11, 2014

The Passion Nureyev is the perfect name for this film, shown as a part of Dance on Camera and Dance Films Society at Lincoln Center. Via film clips of performances, rehearsals, trainings, and interviews, it was Rudolph Nureyev's great passion for ballet, his work, and his life which resonated throughout.
---
BWW Reviews: Benefit for Youth American Grand Prix Comes to Life

February 5, 2014

On January 27, 2014, in a large studio at New York's City Center, I had the pleasure of attending a benefit for YAGP, hosted by Barbara Brandt. American Ballet Theatre principals, Marcelo Gomez and James Whiteside, and soloist Misty Copeland gave up their day off to participate in this exhibition.
---
BWW Interviews: Fabrice Herrault, Dance Historian/Film-Maker

February 4, 2014

Interview: Fabrice Herrault, Dance Historian/Film-maker
---
BWW Reviews: Ballet Next Performs at New York Live Arts

January 27, 2014

On Wednesday, January 15, 2014, Michele Wiles presented the second evening of performances of her new company, Ballet Next, at NYLA.
---