Nancy Grossman

From producing and starring in family holiday pageants as a child, to avid member of Broadway Across America and Show of the Month Club, Nancy has cultivated her love of the art and respect for the craft of theatre. She fulfilled a dream when she became an adult-onset tap dancer in the early 90's ("Gotta dance!"); she fulfills another by providing reviews for BroadwayWorld.com. Nancy is a member of the Boston Theater Critics Association, the organization which bestows the annual Elliot Norton Awards which honor the outstanding achievements of the Boston theater community, and she formerly served on the Executive Board of the Independent Reviewers of New England (IRNE). Nancy is an alumna of Syracuse University, has a graduate degree from Boston University, and is a retired Probation Officer-in-Charge in the Massachusetts Trial Court system.

MOST POPULAR ARTICLES
LAST 30 DAYS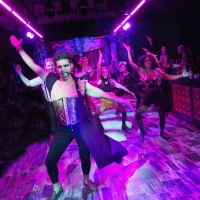 BWW Review: THE ROCKY HORROR SHOW: Moonbox Productions Brings It Back to Harvard Square
Posted: Oct. 21, 2019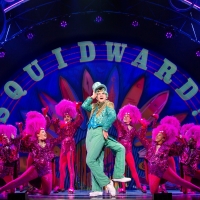 BWW Review: THE SPONGEBOB MUSICAL: A Sunny Outlook Under the Sea
Posted: Oct. 18, 2019


BWW Review: New England Premiere of TRAYF: You Don't Have To Be Jewish
Posted: Oct. 16, 2019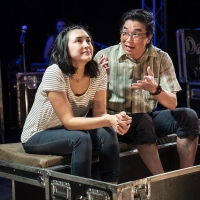 BWW Review: CAMBODIAN ROCK BAND: Feel the Beat at Merrimack Repertory Theatre
Posted: Oct. 23, 2019


BWW Review: THE THANKSGIVING PLAY: Pardon Our Political Correctness
Posted: Oct. 29, 2019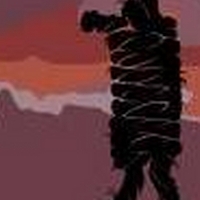 BWW Review: SALTONSTALL'S TRIAL: THE SALEM WITCH TRIAL'S UNTOLD STORY at Larcom Theatre in Beverly
Posted: Oct. 25, 2019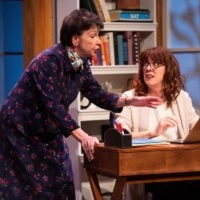 BWW Review: ADMISSIONS: Biting Comedy Asks You to Check Your Privilege
Posted: Nov. 1, 2019


LAST 365 DAYS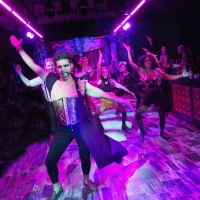 BWW Review: THE ROCKY HORROR SHOW: Moonbox Productions Brings It Back to Harvard Square
Posted: Oct. 21, 2019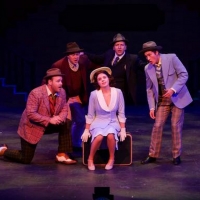 BWW Review: 42ND STREET: Thunderous Opening For The Umbrella Stage Company
Posted: Oct. 2, 2019



BWW Review: World Premiere THE HAUNTED LIFE: Kerouac's Back in Lowell
Posted: Mar. 30, 2019



BWW Review: ONCE: Guy and Girl Extend Their Stay at SpeakEasy Stage
Posted: Mar. 7, 2019


BWW Review: MAN IN THE RING Goes The Distance
Posted: Dec. 1, 2018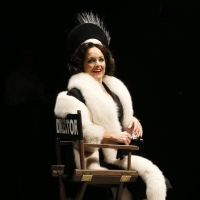 BWW Review: SUNSET BOULEVARD: Alice Ripley Puts Her Stamp on Norma Desmond
Posted: Sep. 30, 2019


BWW Review: THE EBONIC WOMAN: Gold Dust Orphans Restore American Values
Posted: May. 6, 2019


BWW Review: BEDLAM'S PYGMALION: The Unsinkable Eliza Doolittle

February 8, 2019

Bedlam returns to Central Square theater for the third time in five seasons, fresh from a critically-acclaimed production Off-Off-Broadway. A little more than a century after George Bernard Shaw wrote PYGMALION, it continues to resonate in the #MeToo era with its feminist ideology.
---
BWW Review: WHO IS EARTHA MAE? World Premiere at Bridge Repertory Theater

February 6, 2019

In one of the most mesmerizing performances in recent memory, Jade Wheeler answers the question with a stunning interpretation of Eartha Kitt, both as an artist and as a person. With a foundation of creative direction by Cailin Doran, outstanding piano accompaniment by music director Seulah Noh, and synergistic design elements, Wheeler does the rest with the power of her voice, her magnetic gaze, and her expressive movements.
---
BWW Review: SLOW FOOD World Premiere at Merrimack Repertory Theatre

January 23, 2019

You might go home hungry, but you'll have your fill of belly laughs at Wendy MacLeod's SLOW FOOD now having its World Premiere at Merrimack Repertory Theatre in Lowell. We've all been there, sitting in a restaurant, starving, and waiting what seems like eons before the waiter sashays over to introduce himself. "Hello, I'm Bryce - like the Canyon - and I'll be taking care of you." This is the premise and the situation for the couple having a bad first day on their anniversary trip to Palm Springs. Their gratification is seriously delayed, but we get 95 minutes of delicious comedy.
---
BWW Review: HEARTLAND: What's Going On?

January 20, 2019

HEARTLAND conjures up an image of amber waves of grain and purple mountains majesties. For the part of it that is set in Nebraska, some of that may be appropriate. However, for the portion of it that is set in Afghanistan, it may be nothing more than a mirage. Likewise, the image of the United States as a land of exceptionalism and the world's moral authority would receive far more acceptance in the heartland than in that faraway, war-torn country that has been intertwined with ours for decades. Playwright Gabriel Jason Dean holds a mirror up to the face of US involvement with Afghanistan from the time of Russia's occupation, exploring a myriad of questions about responsibility, complicity, transparency, and morality, and the unintended consequences that always follow from even the most noble efforts.
---
BWW Review: Manual Cinema's THE END OF TV: Silhouettes on the Shade

January 18, 2019

Around this time last year, Chicago-based theatre troupe Manual Cinema made its debut appearance at ArtsEmerson: The World On Stage with a five-day run of ADA/AVA. Having been a big hit, they have returned for a second visit, presenting THE END OF TV for a two-week run at the Emerson Paramount Center. If you can't decide whether to watch television, see a movie, or go to a live performance, Manual Cinema has got you covered with their multimedia style of entertaining storytelling. In addition to live-action silhouettes, overhead projection, video, puppetry, and humans, it is all backed up by a five-piece band playing and singing an original score.
---
BWW Review: THE WOLVES: Empowered By The Pack

January 17, 2019

The 2017 Pulitzer Prize finalist for drama is a compelling production at the Lyric Stage Company with an all-female team of director, designers, and actors. Focusing on the lives of nine teenage girls, it is played out on a suburban soccer practice field where the challenges of the game are mingled with the challenges of coming of age. It is a welcome sight to behold.
---
BWW Review: A DOLL'S HOUSE, PART 2: Nora Drops In, Torvald Drops Jaw

January 15, 2019

Nearly a century and a half after Nora Helmer walked out on her husband Torvald and their three children in Henrik Ibsen's 1879 classic A DOLL'S HOUSE, playwright Lucas Hnath proposes a well-thought reply to the speculation of what became of her in A DOLL'S HOUSE, PART 2. Its 2017 Broadway staging received eight Tony nominations, with Laurie Metcalf taking home the award for Best Actress in a Leading Role in a Play, and the Huntington Theatre Company's co-production with Berkeley Repertory Theatre joins a roster of 27 theaters making it the most-produced play in the country during the 2018-2019 season.
---
BWW Review: Boston Opera House Welcomes CHARLIE AND THE CHOCOLATE FACTORY National Tour

January 11, 2019

The Boston premiere of the US National Tour of Roald Dahl's CHARLIE AND THE CHOCOLATE FACTORY opened at the Boston Opera House this week, just a year after the Broadway production closed. The core of the Broadway creative team brings in a 36-member cast, including the beguiling candy man Willy Wonka and the Oompa Loompas, his odd little troupe of orange-haired factory workers.
---
BWW Review: Sounds of Silence Resonate in SMALL MOUTH SOUNDS

January 8, 2019

SpeakEasy Stage Company presents Boston premiere of Bess Wohl's 2015 Off-Broadway comedy with a stellar cast of locals under the masterful direction of M. Bevin O'Gara. A play with limited dialogue challenges the actors to bare their inner personae, while requiring that the audience listen harder and sit with the awkward experience. The reward is tons of fun and, perhaps, enlightenment? A great start for the 2019 theater season.
---
BWW Review: BARBER SHOP CHRONICLES: Conversations and Coiffures

December 13, 2018

BARBER SHOP CHRONICLES takes you on a cultural exchange trip across the continent of Africa, with a side journey to the UK, to meet and listen in on communities of men who go to the barber shop for much more than a shave and a haircut. Focusing on the relationships of men with fathers, children, friends, and lovers, playwright Inua Ellams provides an intimate view of a time-honored tradition. An ensemble of twelve populates the stage with 30 characters who give a lively, colorful performance.
---
BWW Review: WINTER PEOPLE: Burn It Down

December 10, 2018

Playwright Laura Neill is an angry person who channels her fiery passion onto the page and, ultimately, onto the stage. In WINTER PEOPLE, her newest work produced by Boston Playwrights' Theatre and Boston University College of Arts School of Theatre, she takes up the mantle for the underserved families who are the year-round residents of the Hamptons, the exclusive Long Island enclave used by the rich and famous as a summer playground. Having grown up in an L.I. summer town herself, Neill knows the territory and endeavors to tell the stories of five communities that represent the island's diversity.
---
BWW Review: 1776: A Musical For The Ages

December 6, 2018

1776 is a show that appreciates in value and import when viewed in the context of its time. It opened on Broadway in 1969 when Richard Nixon was president, the controversial war in Vietnam raged on, and civil unrest was the domestic order of the day. With that backdrop, it's popularity was unexpected, yet it ran for 1,217 performances and won three Tony Awards, including Best Musical. Seems like an ideal time for a remount of the story of our Founding Fathers, and the New Repertory Theatre production has found a formula to make it fresh, exhilarating, and inclusive.
---
BWW Review: BREATH & IMAGINATION: Inspired Launch For The Front Porch Arts Collective

December 4, 2018

The Front Porch Arts Collective partners with the Lyric Stage Company to start their second season with BREATH & IMAGINATION, Daniel Beaty's musical about Roland Hayes. First-time director Maurice Emmanuel Parent draws tour de force performance from Davron S. Monroe as the acclaimed African-American opera singer, with strong support from Yewande Odetoyinbo, Doug Gerber, and Nile Scott Hawver.
---
BWW Review: Ryan Landry Scares Up A NIGHTMARE ON ELF STREET

December 4, 2018

If you like a little horror with your ho-ho-ho, then program your GPS to guide your sleigh to Machine in the Fenway where Ryan Landry and the Gold Dust Orphans' 2018 Christmas spectacular is A NIGHTMARE ON ELF STREET, their holiday-themed tribute to '80's slasher films. A Freddy Krueger-like serial killer is methodically taking down students from Elf Street Academy, who just happen to be members of Santa Claus' flight team. Will the jolly old elf still be able to launch his worldwide journey, or will Krampus, the evil genius behind Freddy's deeds, succeed in stopping Christmas this year?
---
BWW Review: MAN IN THE RING Goes The Distance

December 1, 2018

MAN IN THE RING deserves better than to be described with boxing cliches, but the Huntington Theatre Company production of Pulitzer Prize-winner Michael Cristofer's play is a knockout. Its complex structure, authentic dialogue, and poignant portrayals by an outstanding cast of actors make this biography of six-time world champion prizefighter Emile Griffith much more than a story about a pugilist's career. Seasoned with the rhythms and songs of Griffith's Caribbean island origins, the pulsing beat and glaring neon of the underground gay bar scene, the roar of the arena crowds, and the exploding flashbulbs of reporters clamoring for a piece of the champ, MAN IN THE RING is an immersive experience that should not be missed.
---
BWW Review: EXTRAORDINARY: Celebrating 10 Years of Musical Theater at A.R.T.

November 21, 2018

The American Repertory Theater looks very different in 2018 after ten years with Artistic Director Diane Paulus at the helm. She has changed the institution with her vision and creativity, sculpting, in her words, a 'legacy of boundary-breaking musical theater.' In celebration of the past decade, which has seen 33 musical and music-theater pieces staged at the Loeb Drama Center and Oberon, A.R.T. presents EXTRAORDINARY, an original cabaret-style entertainment featuring a company of returning artists and special guests to perform some of the greatest hits from the Paulus canon.
---
BWW Review: Caryl Churchill Two-fer by Commonwealth Shakespeare at Babson College

November 16, 2018

Renowned British playwright Caryl Churchill is the author of a pair of one-act plays merged into Commonwealth Shakespeare Company's UNIVERSE RUSHING APART: BLUE KETTLE and HERE WE GO, playing through the weekend in the Black Box Theater at Babson College's Sorenson Center for the Arts in Wellesley. A stellar cast, thoughtfully directed by Bryn Boice, and imaginative design choices by an accomplished team, add up to a decidedly unique theatrical experience.
---
BWW Review: You Can't Go Wrong With THE PLAY THAT GOES WRONG

November 15, 2018

THE PLAY THAT GOES WRONG gives new meaning to the phrase "brings down the house." An incredible ensemble, seamless direction, and a Tony Award-winning set combine for non-stop, laugh-inducing antics that make this night of theater an absolute delight.
---
BWW Review: THE ROOMMATE: Strange Middle-aged Bedfellows

October 27, 2018

It is probably an unintended coincidence that the Lyric Stage Company's production of Jen Silverman's two-hander, THE ROOMMATE, passes the Bechdel Test with flying colors, even as FUN HOME, based on Alison Bechdel's graphic novel/memoir is onstage down the street at the Boston Center for the Arts. For the uninitiated, the test is a measure of the representation of women in fiction and a passing grade requires that a work feature at least two women who talk to each other about something other than a man. Silverman's play is about a middle-aged divorcee and a lesbian on the lam sharing a big old house in Iowa City, both trying to start over, while negotiating a relationship that is difficult to define. Under the direction of Producing Artistic Director Spiro Veloudos, Paula Plum and Adrianne Krstansky are a dream team operating in perfect synch with each other.
---
BWW Review: SpeakEasy Stage's FUN HOME: It's To Die For

October 23, 2018

FUN HOME is a true story about real people, and Producing Artistic Director Paul Daigneault's production at SpeakEasy Stage Company, the Boston regional premiere of the 2015 Tony Award-winning musical, will make a believer out of anyone who sets foot in the Roberts Studio Theatre. Based on Alison Bechdel's memoir/graphic novel of the same name, the groundbreaking musical tells the story of the cartoonist's complicated family, looking back at her childhood and adolescence with Alison at three different ages as our guide. It is a memory play, a coming out story, a tragedy, and a comedy. Above all else, it is one of the highest points in a Boston theater season that has already had some very high points.
---
...
4