Nancy Grossman

From producing and starring in family holiday pageants as a child, to avid member of Broadway Across America and Show of the Month Club, Nancy has cultivated her love of the art and respect for the craft of theatre. She fulfilled a dream when she became an adult-onset tap dancer in the early 90's ("Gotta dance!"); she fulfills another by providing reviews for BroadwayWorld.com. Nancy is a member of the Boston Theater Critics Association, the organization which bestows the annual Elliot Norton Awards which honor the outstanding achievements of the Boston theater community, and she formerly served on the Executive Board of the Independent Reviewers of New England (IRNE). Nancy is an alumna of Syracuse University, has a graduate degree from Boston University, and is a retired Probation Officer-in-Charge in the Massachusetts Trial Court system.

MOST POPULAR ARTICLES
LAST 30 DAYS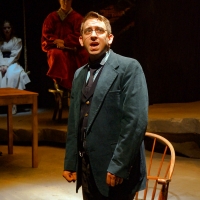 BWW Review: Moonbox Productions' PARADE; Attention Must Be Paid
Posted: Dec. 16, 2019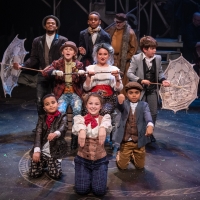 BWW Review: New Rep's OLIVER!: Singing and Dancing Orphans, But No Dog
Posted: Dec. 17, 2019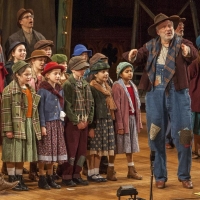 BWW Review: THE CHRISTMAS REVELS: A Long Tradition of Community Forged Through Music
Posted: Dec. 19, 2019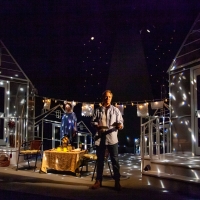 BWW Review: MAYTAG VIRGIN; Folding Laundry, Mending Hearts at Merrimack Rep
Posted: Jan. 14, 2020


LAST 365 DAYS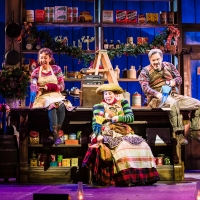 BWW Review: DOLLY PARTON'S SMOKY MOUNTAIN CHRISTMAS CAROL: Bah, Humbug!
Posted: Dec. 6, 2019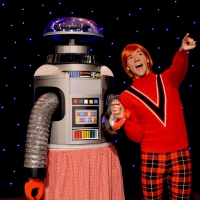 BWW Review: CHRISTMAS ON URANUS: Gold Dust Orphans Launch Laughs In Space
Posted: Dec. 9, 2019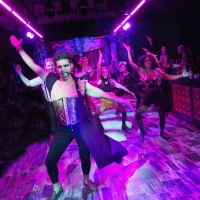 BWW Review: THE ROCKY HORROR SHOW: Moonbox Productions Brings It Back to Harvard Square
Posted: Oct. 21, 2019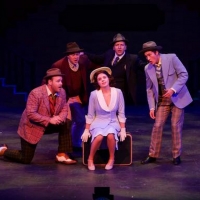 BWW Review: 42ND STREET: Thunderous Opening For The Umbrella Stage Company
Posted: Oct. 2, 2019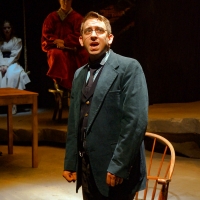 BWW Review: Moonbox Productions' PARADE; Attention Must Be Paid
Posted: Dec. 16, 2019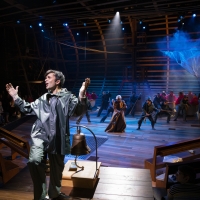 BWW Review: MOBY DICK: The One That Got Away
Posted: Dec. 14, 2019



BWW Review: World Premiere THE HAUNTED LIFE: Kerouac's Back in Lowell
Posted: Mar. 30, 2019


BWW Review: A DOLL'S HOUSE, PART 2: Nora Drops In, Torvald Drops Jaw

January 15, 2019

Nearly a century and a half after Nora Helmer walked out on her husband Torvald and their three children in Henrik Ibsen's 1879 classic A DOLL'S HOUSE, playwright Lucas Hnath proposes a well-thought reply to the speculation of what became of her in A DOLL'S HOUSE, PART 2. Its 2017 Broadway staging received eight Tony nominations, with Laurie Metcalf taking home the award for Best Actress in a Leading Role in a Play, and the Huntington Theatre Company's co-production with Berkeley Repertory Theatre joins a roster of 27 theaters making it the most-produced play in the country during the 2018-2019 season.
---
BWW Review: Boston Opera House Welcomes CHARLIE AND THE CHOCOLATE FACTORY National Tour

January 11, 2019

The Boston premiere of the US National Tour of Roald Dahl's CHARLIE AND THE CHOCOLATE FACTORY opened at the Boston Opera House this week, just a year after the Broadway production closed. The core of the Broadway creative team brings in a 36-member cast, including the beguiling candy man Willy Wonka and the Oompa Loompas, his odd little troupe of orange-haired factory workers.
---
BWW Review: Sounds of Silence Resonate in SMALL MOUTH SOUNDS

January 8, 2019

SpeakEasy Stage Company presents Boston premiere of Bess Wohl's 2015 Off-Broadway comedy with a stellar cast of locals under the masterful direction of M. Bevin O'Gara. A play with limited dialogue challenges the actors to bare their inner personae, while requiring that the audience listen harder and sit with the awkward experience. The reward is tons of fun and, perhaps, enlightenment? A great start for the 2019 theater season.
---
BWW Review: BARBER SHOP CHRONICLES: Conversations and Coiffures

December 13, 2018

BARBER SHOP CHRONICLES takes you on a cultural exchange trip across the continent of Africa, with a side journey to the UK, to meet and listen in on communities of men who go to the barber shop for much more than a shave and a haircut. Focusing on the relationships of men with fathers, children, friends, and lovers, playwright Inua Ellams provides an intimate view of a time-honored tradition. An ensemble of twelve populates the stage with 30 characters who give a lively, colorful performance.
---
BWW Review: WINTER PEOPLE: Burn It Down

December 10, 2018

Playwright Laura Neill is an angry person who channels her fiery passion onto the page and, ultimately, onto the stage. In WINTER PEOPLE, her newest work produced by Boston Playwrights' Theatre and Boston University College of Arts School of Theatre, she takes up the mantle for the underserved families who are the year-round residents of the Hamptons, the exclusive Long Island enclave used by the rich and famous as a summer playground. Having grown up in an L.I. summer town herself, Neill knows the territory and endeavors to tell the stories of five communities that represent the island's diversity.
---
BWW Review: 1776: A Musical For The Ages

December 6, 2018

1776 is a show that appreciates in value and import when viewed in the context of its time. It opened on Broadway in 1969 when Richard Nixon was president, the controversial war in Vietnam raged on, and civil unrest was the domestic order of the day. With that backdrop, it's popularity was unexpected, yet it ran for 1,217 performances and won three Tony Awards, including Best Musical. Seems like an ideal time for a remount of the story of our Founding Fathers, and the New Repertory Theatre production has found a formula to make it fresh, exhilarating, and inclusive.
---
BWW Review: BREATH & IMAGINATION: Inspired Launch For The Front Porch Arts Collective

December 4, 2018

The Front Porch Arts Collective partners with the Lyric Stage Company to start their second season with BREATH & IMAGINATION, Daniel Beaty's musical about Roland Hayes. First-time director Maurice Emmanuel Parent draws tour de force performance from Davron S. Monroe as the acclaimed African-American opera singer, with strong support from Yewande Odetoyinbo, Doug Gerber, and Nile Scott Hawver.
---
BWW Review: Ryan Landry Scares Up A NIGHTMARE ON ELF STREET

December 4, 2018

If you like a little horror with your ho-ho-ho, then program your GPS to guide your sleigh to Machine in the Fenway where Ryan Landry and the Gold Dust Orphans' 2018 Christmas spectacular is A NIGHTMARE ON ELF STREET, their holiday-themed tribute to '80's slasher films. A Freddy Krueger-like serial killer is methodically taking down students from Elf Street Academy, who just happen to be members of Santa Claus' flight team. Will the jolly old elf still be able to launch his worldwide journey, or will Krampus, the evil genius behind Freddy's deeds, succeed in stopping Christmas this year?
---
BWW Review: MAN IN THE RING Goes The Distance

December 1, 2018

MAN IN THE RING deserves better than to be described with boxing cliches, but the Huntington Theatre Company production of Pulitzer Prize-winner Michael Cristofer's play is a knockout. Its complex structure, authentic dialogue, and poignant portrayals by an outstanding cast of actors make this biography of six-time world champion prizefighter Emile Griffith much more than a story about a pugilist's career. Seasoned with the rhythms and songs of Griffith's Caribbean island origins, the pulsing beat and glaring neon of the underground gay bar scene, the roar of the arena crowds, and the exploding flashbulbs of reporters clamoring for a piece of the champ, MAN IN THE RING is an immersive experience that should not be missed.
---
BWW Review: EXTRAORDINARY: Celebrating 10 Years of Musical Theater at A.R.T.

November 21, 2018

The American Repertory Theater looks very different in 2018 after ten years with Artistic Director Diane Paulus at the helm. She has changed the institution with her vision and creativity, sculpting, in her words, a 'legacy of boundary-breaking musical theater.' In celebration of the past decade, which has seen 33 musical and music-theater pieces staged at the Loeb Drama Center and Oberon, A.R.T. presents EXTRAORDINARY, an original cabaret-style entertainment featuring a company of returning artists and special guests to perform some of the greatest hits from the Paulus canon.
---
BWW Review: Caryl Churchill Two-fer by Commonwealth Shakespeare at Babson College

November 16, 2018

Renowned British playwright Caryl Churchill is the author of a pair of one-act plays merged into Commonwealth Shakespeare Company's UNIVERSE RUSHING APART: BLUE KETTLE and HERE WE GO, playing through the weekend in the Black Box Theater at Babson College's Sorenson Center for the Arts in Wellesley. A stellar cast, thoughtfully directed by Bryn Boice, and imaginative design choices by an accomplished team, add up to a decidedly unique theatrical experience.
---
BWW Review: You Can't Go Wrong With THE PLAY THAT GOES WRONG

November 15, 2018

THE PLAY THAT GOES WRONG gives new meaning to the phrase "brings down the house." An incredible ensemble, seamless direction, and a Tony Award-winning set combine for non-stop, laugh-inducing antics that make this night of theater an absolute delight.
---
BWW Review: THE ROOMMATE: Strange Middle-aged Bedfellows

October 27, 2018

It is probably an unintended coincidence that the Lyric Stage Company's production of Jen Silverman's two-hander, THE ROOMMATE, passes the Bechdel Test with flying colors, even as FUN HOME, based on Alison Bechdel's graphic novel/memoir is onstage down the street at the Boston Center for the Arts. For the uninitiated, the test is a measure of the representation of women in fiction and a passing grade requires that a work feature at least two women who talk to each other about something other than a man. Silverman's play is about a middle-aged divorcee and a lesbian on the lam sharing a big old house in Iowa City, both trying to start over, while negotiating a relationship that is difficult to define. Under the direction of Producing Artistic Director Spiro Veloudos, Paula Plum and Adrianne Krstansky are a dream team operating in perfect synch with each other.
---
BWW Review: SpeakEasy Stage's FUN HOME: It's To Die For

October 23, 2018

FUN HOME is a true story about real people, and Producing Artistic Director Paul Daigneault's production at SpeakEasy Stage Company, the Boston regional premiere of the 2015 Tony Award-winning musical, will make a believer out of anyone who sets foot in the Roberts Studio Theatre. Based on Alison Bechdel's memoir/graphic novel of the same name, the groundbreaking musical tells the story of the cartoonist's complicated family, looking back at her childhood and adolescence with Alison at three different ages as our guide. It is a memory play, a coming out story, a tragedy, and a comedy. Above all else, it is one of the highest points in a Boston theater season that has already had some very high points.
---
BWW Review: THE TRAGIC ECSTASY OF GIRLHOOD: Teen Angels?

October 20, 2018

Inspired by her experiences working in the recreation department at a youth residential care facility in the Lone Star State, Kira Rockwell has written a fictional story about five adolescent girls that portrays their back stories, personalities, and behaviors with authenticity, while trying to erase the misconception that they are all bad girls and gently educating her audience about the challenges they face. Under the direction of Leila Ghaemi, an ensemble cast of BU School of Theatre undergrads coalesces into a seamless unit that definitely fights above its weight.
---
BWW Review: WE WILL NOT BE SILENT: A Rallying Cry For The Resistance

October 18, 2018

New Repertory Theatre's mission is "to produce plays that speak powerfully to the vital ideas of our time," a statement which they adhere to vigorously. In this season, under the theme of "Awakening," New Rep presents the New England premiere of WE WILL NOT BE SILENT, a docudrama by playwright David Meyers. Based on true events, the play focuses on one young German woman's resistance to Hitler and the Nazi party, her determination to maintain her principles and integrity in the face of grueling interrogation, and the price of her righteousness. Under the direction of Artistic Director Jim Petosa, with ever-increasing tension and drama, Sarah Oakes Muirhead and Tim Spears give riveting performances as the detainee and the detective who holds her destiny in his hands.
---
BWW Review: Gloucester Stage Signs Off 39th Season With World Premiere MY STATION IN LIFE

October 17, 2018

Simon Geller and WVCA-FM, his one-man classical music radio station, were part of the local color of Gloucester, Massachusetts, for 24 years. From 1964 until he retired in 1988, Geller lived, breathed, ate, and slept to single-handedly produce commercial-free broadcasts from his in-home studio, doing it his way with meager financial support from his listeners. Playwright Ken Riaf, who lives and works in Gloucester as a practicing attorney, has been developing MY STATION IN LIFE with the Gloucester Stage Company since last season's NeverDark reading. Ken Baltin returns to GSC for the first time since appearing in Neil Simon's LAST OF THE RED HOT LOVERS (2009) to bring his interpretation to this most interesting character.
---
BWW Review: Theater Uncorked Flies High With ONE FLEW OVER THE CUCKOO'S NEST

October 16, 2018

Theater Uncorked returned to the First Church Cambridge this past weekend for two performances of a staged reading of ONE FLEW OVER THE CUCKOO'S NEST, a 1963 play by Dale Wasserman, based on the novel of the same name by Ken Kesey. Lest the inmates run the asylum, the strong directorial hand of Bobbi Steinbach kept the chaos under control, presumably in a kinder, gentler way than Nurse Ratched's managerial style. Her staging made it feel like so much more than a reading, especially in the group scenes, where the bonding and banter among the patients rang true. There was nary a weak link in the ensemble, and the leading players were so strong in their characterizations that my mind drew a blank when trying to imagine anyone else as Ratched (Kerry A. Dowling), Randle P. McMurphy (Gene Dante), or Chief Bromden (Pedro Figueroa).
---
BWW Review: FRANKENSTEIN: Monster or Metaphor?

October 11, 2018

The Central Square Theater, in conjunction with Catalyst Collaborative@MIT, has a corner on the market of blending art and science. It is no easy task to create intelligent, dramatic entertainment that can live up to their mission and put across its message with clarity, as well as artistry. However, when a group of serious artists comes together with purpose, the whole may be greater than the sum of its parts. Director David R. Gammons overlays his kaleidoscopic vision onto British playwright Nick Dear's adaptation of FRANKENSTEIN, from the novel by Mary Shelley, inviting the audience to conceive of a monster of their own imagination rather than the familiar cinematic versions.
---
BWW Review: Celebrity Series of Boston Kicks Off 80th Season with ALAN CUMMING: LEGAL IMMIGRANT

October 9, 2018

A year ago, almost to the day, Alan Cumming made his debut with the Celebrity Series of Boston, performing his touring show SINGS SAPPY SONGS at Sanders Theatre. This time around, Cumming and his quartet of crack musicians took the stage Sunday night at the considerably larger Symphony Hall, wowing the sold out house with his cabaret program LEGAL IMMIGRANT. Cumming tells stories at least as much as he sings, but his eclectic musical selections are made all the more compelling with Musical Director Lance Horne on piano, virtuoso cellist Eleanor Norton, young newcomer Riley Mulherkar on trumpet, and Chris Jago alternating between drums and guitar.
---
...
5