Joni Lorraine

Joni joins BroadwayWorld after over twenty-five years of involvement in the Central Texas theatre scene. Most recently, she has worked as a company member and educator for Pollyanna Children's Theatre. She is a B Iden Payne nominated director whose acting and directing work has been seen in Austin with her own theatre company NxNW Theatre Company, Austin Children's Theatre, The Sam Bass Theatre in Round Rock, The Georgetown Palace, and The Temple Civic Theatre. Joni's diverse directing portfolio includes You Can't Take It With You, Steel Magnolias,The Marriage of Figaro, and the award winning I Love You, You're Perfect Now Change. As an actor, Joni has been seen in dozens of productions including Arcadia, A Midsummer Night's Dream, The Man Who Came To Dinner, The Taming of The Shrew, and Hay Fever. Joni is also a trainer, lay chaplain and professional photographer,who recently published her first book entitled A Poet Danced Here, in partnership with her poet wife Tammy.
MOST POPULAR ARTICLES
LAST 30 DAYS
LAST 365 DAYS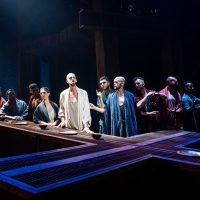 BWW Review: JESUS CHRIST SUPERSTAR Dazzles at Bass Concert Hall
Posted: Oct. 11, 2019


BWW Review: King Productions Gives Voice to THE FACE OF EMMETT TILL
Posted: Mar. 5, 2019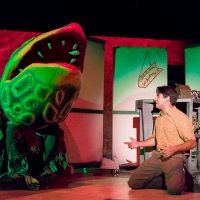 BWW Review: LITTLE SHOP OF HORRORS at TEXARTS
Posted: Oct. 16, 2019


BWW Review: RED, WHITE, AND TUNA Delights At The Georgetown Palace
Posted: Oct. 3, 2019


BWW Review - ZACH's A CHRISTMAS CAROL Cures The Scrooge in All of Us
Posted: Nov. 29, 2018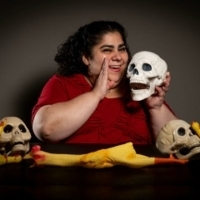 BWW Review: Shrewd Productions LADY MACBETH AND HER PAL MEGAN Charms and Delights
Posted: Jun. 27, 2019


BWW Review: Austin Opera's SILENT NIGHT A Hard Look at The Unchanged Reality of War
Posted: Jan. 30, 2019


Rude Mechanicals Actually Fix TROILUS AND CRESSIDA with FIXING TROILUS AND CRESSIDA

March 15, 2018

The Rudes fixed Troilus and Cressida and we follow the actors right where they take us.
---
BWW REVIEW: BAREFOOT IN THE PARK delivers light-hearted charm at Georgetown Palace Playhouse

February 22, 2018

Simon fans won't be disappointed, and if you're one of the few of us who aren't you'll enjoy this sweet production as well.
---
BWW Review: SCHOOL OF ROCK - THE MUSICAL Schools us in Good Fun

February 16, 2018

I owe an apology to some friends. I claimed recently that SCHOOL OF ROCK the movie written by Mike White was based on SCHOOL OF ROCK THE MUSICAL but it's really the other way 'round. I'm that much of a (misinformed) theatre snob. Not so misinformed usually, but I admit Andrew Lloyd Webber isn't generally one of my favorite composers, despite my love of EVITA and JESUS CHRIST SUPERSTAR. That's why I was all the more surprised that SCHOOL OF ROCK, as it turns out, isn't all that Webber-esque. I didn't know this was a movie starring Jack Black, and I didn't know Webber quietly bought the rights for it, hoping to make it into a musical some day. Webber takes the original concept, with lyrics by Glenn Slater and book by Julian Fellowes (yes, the Downton Abbey Julian Fellowes) and voila! Somehow with a little help from Lou Reed, Stevie Nicks and Mike White, and a few others, the whole thing comes together quite nicely. I'll leave you to imagine what these guys do to a story that was directed by Richard Linklater for film. But, suffice it to say, this is Andrew Lloyd Webber, but it's not your mother's Andrew Lloyd Webber.
---
BWW Review: TILT Performance Group Delivers Unique Gifts with THE GIVER

January 25, 2018

TILT Performance Group Delivers Unique Gifts with THE GIVER
---
BWW Review: Karen Rodriguez Shines in Vortex Rep's THE WAY SHE SPOKE: A DOCU-MYTHOLOGIA by Isaac Gomez

January 16, 2018

Karen Rodriguez Shines in Vortex Rep's THE WAY SHE SPOKE: A DOCU-MYTHOLOGIA by Isaac Gomez
---
BWW Review: Ring in The Holidays with The City Theatre's CHRISTMAS BELLES

December 13, 2017

In Fayro, there's a charming and pleasant climate where even the worst disputes can be resolved with a bit of hope and optimism. We can all use a bit of that.
---
BWW Review: Southwestern Students Shine in Michael Frayn's NOISES OFF

November 24, 2017

Noises Off is an appealing night of relentless shenanigans that makes for delightful entertainment
---
BWW Review: UT Department of Theatre and Dance Casts A Spell with THE CRUCIBLE

November 16, 2017

Arthur Miller's THE CRUCIBLE is powerful, infuriating and heartbreaking, and the UT Department of Theatre and Dance does a mighty job of doing his script justice.
---
BWW Review: Capital T's THE BROTHERS SIZE Simply Beautiful

November 5, 2017

THE BROTHERS SIZE hits all the targets and shouldn't be missed!
---
BWW Review: Penfold Theatre spooks us with WOMAN IN BLACK

October 19, 2017

If your idea of celebrating Halloween season leans more toward the imaginative and cerebral, skip the line outside the House of Fright and head to Scottish Rite Theatre for WOMAN IN BLACK.
---
BWW Review: Ethos and Vortex Give Perfect Power to VAMPYRESS

October 11, 2017

VAMPYRESS is a near perfect production of the highest caliber.
---
BWW Review: Filigree Theatre Delivers Icy BETRAYAL

October 5, 2017

Filigree Theatre Delivers Icy BETRAYAL
---
BWW Review: ALWAYS, PATSY CLINE at Georgetown Palace Theatre Leaves You Humming All The Way Home

August 24, 2017

As I hear it, The Palace in Georgetown was due to produce Grease in the spot where LOVE ALWAYS, PATSY CLINE resides now. All I'll say about that is, thank goodness it worked out this way! This production is adorable and entertaining from start to finish. I smiled through most of the show, and even leaned into the fairly loose premise. Story line is not the intent of most jukebox musicals, but this one fared relatively well in the hands of its Director/Musical Director/Conductor/Bassist Lannie Hiboldt. Lannie also did the set design. Generally, this could be seen as overextending one's self, but it Lannie's case, it worked out nicely.
---
BWW Review: Vortex SYT Tackles the Timely and Relevant: IT CAN'T HAPPEN HERE

July 27, 2017

IT CAN'T HAPPEN HERE is a well-executed, tight, and engaging production.
---
BWW Review: THE PIRATES OF PENZANCE at Gilbert And Sullivan Austin

June 22, 2017

Since 1976 the Gilbert and Sullivan Austin has dedicated itself to providing the city with the works of Gilbert and Sullivan not so much by reinvention but by recreating how a production might have been staged originally. There is a respect due this sort of commitment, and the audience in attendance this last Saturday when I viewed the production, showed theirs in a true sense of a special occasion. I can recall the respect I was expected to display, and the authentic excitement I felt anytime I attended a play or musical back in the day. Back in the Ice Age, when I simultaneously became a teenager and discovered theatre, it was considered an event just shy of your cousin's wedding to attend the theatre. People got dressed up, showed up on time and applauded civilly after each musical number back then. Why, no one stood for an ovation even unless the production was spot on literally flawless.
---
BWW Review: Shrewd Productions' THE REVOLUTIONISTS - Where the Women Reign

June 15, 2017

If every Reign of Terror turned out like this one, I suspect we'd revolt more often.
---
LOVE GOES TOWARD LOVE: A Shakesqueerian Exploration of Love and Longing

June 1, 2017

You can count on an evening of Shakespeare that will be performed with expertise and ease. It's a worthy experiment in which to participate.
---
BWW Review: Agape Theatre's BONHOEFFER'S COST Sheds Light in The Shadows

May 18, 2017

A powerful study in standing by principle at a time when it is most needed. We can all take value in understanding what it means to care for those of us who are different.
---
BWW Review: An Esteemed SENSE AND SENSIBILITY at Austin Playhouse

April 13, 2017

SENSE AND SENSIBILITY is well executed, entertaining, and quite worthy of attention.
---
BWW Review: Jarrott Productions THE HERD

April 11, 2017

Tolaro has brought together a fine cast for an intimate look at a family we can all understand in THE HERD.
---
2