Joni Lorraine

Joni joins BroadwayWorld after over twenty-five years of involvement in the Central Texas theatre scene. Most recently, she has worked as a company member and educator for Pollyanna Children's Theatre. She is a B Iden Payne nominated director whose acting and directing work has been seen in Austin with her own theatre company NxNW Theatre Company, Austin Children's Theatre, The Sam Bass Theatre in Round Rock, The Georgetown Palace, and The Temple Civic Theatre. Joni's diverse directing portfolio includes You Can't Take It With You, Steel Magnolias,The Marriage of Figaro, and the award winning I Love You, You're Perfect Now Change. As an actor, Joni has been seen in dozens of productions including Arcadia, A Midsummer Night's Dream, The Man Who Came To Dinner, The Taming of The Shrew, and Hay Fever. Joni is also a trainer, lay chaplain and professional photographer,who recently published her first book entitled A Poet Danced Here, in partnership with her poet wife Tammy.
MOST POPULAR ARTICLES
LAST 30 DAYS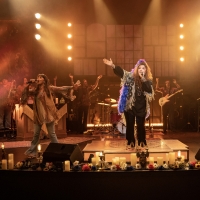 BWW Review: A NIGHT WITH JANIS JOPLIN Captivates at ZACH
Posted: Feb. 4, 2020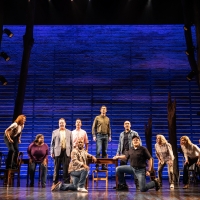 BWW Review: COME FROM AWAY Simply Shines at Texas Performing Arts
Posted: Feb. 19, 2020


BWW Review: Shaw's THE MAN OF DESTINY Delights at the Archive Theatre
Posted: Feb. 13, 2020


LAST 365 DAYS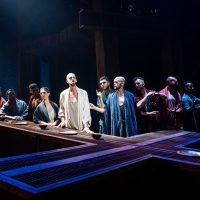 BWW Review: JESUS CHRIST SUPERSTAR Dazzles at Bass Concert Hall
Posted: Oct. 11, 2019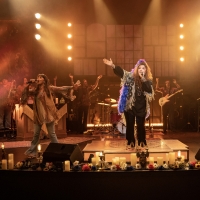 BWW Review: A NIGHT WITH JANIS JOPLIN Captivates at ZACH
Posted: Feb. 4, 2020


BWW Review: King Productions Gives Voice to THE FACE OF EMMETT TILL
Posted: Mar. 5, 2019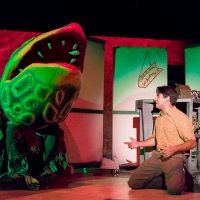 BWW Review: LITTLE SHOP OF HORRORS at TEXARTS
Posted: Oct. 16, 2019


BWW Review: RED, WHITE, AND TUNA Delights At The Georgetown Palace
Posted: Oct. 3, 2019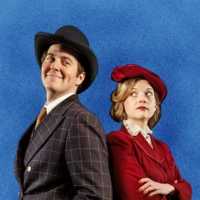 BWW Review: SHE LOVES ME Charms at AUSTIN PLAYHOUSE
Posted: Nov. 29, 2019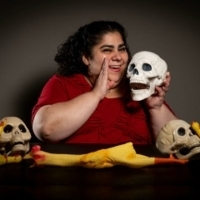 BWW Review: Shrewd Productions LADY MACBETH AND HER PAL MEGAN Charms and Delights
Posted: Jun. 27, 2019


BWW Review: Salomé Gets A Reprieve in Gale Theatre Company Production

August 11, 2016

Taking on a story of such biblical proportions (pun intended) as SALOME is a courageous act and The Gale Theatre Company, is a courageous ensemble. 'Everyone is safe but no one is comfortable,' is a commitment the company shares in the program for their interpretation of SALOME. Salome, the 'dancing woman' from the New Testament, has been depicted in all manner of artful medium - theatre, opera, poetry, film, ballet, even a video game. She is an icon, arguably more interesting even than the first woman Eve. And so it is that the Gale Theatre Company, under the direction of Katherine Wilkinson and choreography of Earl Kim, tackle this biblical figure made icon by playwright Oscar Wilde, portrayed in film by the likes of Theda Bara and Rita Hayworth. In this depiction though, we start at Salome's end, rather than her beginning. 'What does a woman do when she is left alone to grieve?'
---
BWW Review: SMOKEY JOE'S CAFE A Pleasant Diversion

July 28, 2016

SMOKY JOE'S CAFE is a light and fluffy diversion. It may be just what is needed in July of an election year.
---
BWW Review: THIS SIDE OF THE DIRT Treats Texans to a Taste of Themselves

June 15, 2016

Tito Beveridge treats Texans to a taste of themselves in This Side of the Dirt.
---
BWW Review: Consider DEATH AND THE MAIDEN

June 7, 2016

Consider any country in Latin America wherein a dictatorship has preceded a democracy. Consider a woman has been held captive as political prisoner and tortured and raped by her captors in this country. Consider then, the effect that such trauma can have at every level. Consider then, DEATH AND THE MAIDEN.
---
BWW Interview: A Quick Shot With Tito Beveridge

June 10, 2016

BWW caught up with Tito Beveridge, owner of Tito's Vodka, to chat for a minute about his new play, THIS SIDE OF THE DIRT.
---
BWW Review: Pulitzer Winner CLYBOURNE PARK Takes on Gentrification

June 1, 2016

CLYBOURNE PARK is a play worthy of producing and seeing in any city that claims to be as progressive and liberal as Austin. It's a couple hours worth of good theatre by a theatre company that consistently produces excellent work. We can sit in the dark and laugh at ourselves and race relations and enjoy some theatre that is, by the way,suffering from gentrification itself.
---
BWW Review: Pollyanna's YOUNG BEAR Educates and Entertains Austin's Kids

May 18, 2016

Based on the life of a young girl who is taken in the early 1800's to live among Native Americans in the Mid-Western U.S, Lou Clark's YOUNG BEAR follows five year old Frances Slocum's personal journey through two different cultures and looks at each through the eyes of a young child.
---
4