Jessa moore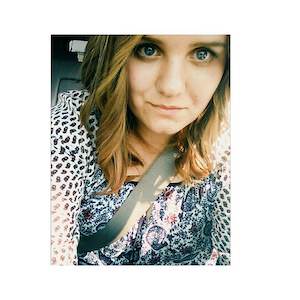 Jessa Moore has been with Broadwayworld writing since November of 2018. She's been proud of the achievements she's made so far and for the ones she'll continue to make. Having wanted to be a writer since the age of eight shes always had a passion for writing and is excited for things to come. Thanks for being part of this journey!
BWW Previews: October Shows To See In Boise

October 12, 2021

October brings the long awaited return of Musical Theatre to Idaho's Treasure Valley. Fans will have the opportunity to see the reintroduction of classics like Into the Woods, twisted classics like Sweeney Todd and new favorites like Heathers.
---
BWW Previews: SUMMER OF DANCE at Boise State University

May 28, 2021

Live theatre and performances are coming back in full swing in the Boise area this summer!! With the return of the arts, comes a brand new Dance festival, 'Dance Boise.' Bringing together groups and companies such as 'Idaho Dance Theatre' , 'Ballet Idaho' , 'Project Flux', 'Global Lounge', 'Andrew Nemr' and 'LED.' Each one showcasing something new in the world of dance in this one-night-only event.
---
BWW Review: LITTLE SHOP OF HORRORS at The Banner Studios
February 1, 2020
---
BWW Review: FIDDLER ON THE ROOF at Morrison Center

January 9, 2020

Family, tradition, and community, are three words used to describe the incredible production of Fiddler On The Roof that stopped by the Morrison Center. Fiddler on the Roof follows the story of Tevye, a poor milkman and his family as they work through the traditions of their people. Tevye struggles to decide which is more important, his family or his devotion to God. Despite the things that enter the path, From weddings being destroyed to a daughter leaving home. It seems each event that happens, pulls Tevye further and further from his breaking point. Though he communicates often with the audience and God through one-liners, we see him slowly being torn more and more. He soon learns to try to keep a balance between God, and the changing world can be compared to a fiddler on a roof.
---
BWW Review: A CHRISTMAS STORY at Morrison Center

December 4, 2019

A Christmas Story, based on the popular 1983 movie of the same title, comes to the Morrison Center for a limited engagement as the second show of the 2019-2020 season. Set in Indiana in the 1940s, we see a simpler time, unpolluted by the violent and somewhat fearful ways of the 21st century. The Morrison Center did a fantastic job setting the stage for a beautiful scene of family, friends, and the frenzy that often happens during the Holidays. While waiting to go into the theatre, I noticed children were there with parents and older couples enjoying date night. There was a happy buzz circulating throughout the theatre; The feeling was contagious and simply put, welcoming. There aren't many musicals that resonate the feeling of community, this one definitely had it.
---
BWW Review: WAITRESS at Morrison Center

November 12, 2019

Based on a film by the late Adriene Shelly. Waitress began its pre-Broadway run in 2015 at the ART ( American Repertory Theatre). Having it's Broadway opening when it opened at the Brooks Atkinson Theatre on August 15, 2016. The score includes numbers such as Opening Up, When He Sees Me and She Used to Be Mine; it appeals to those who like classic show tunes, and those who prefer pop. With music from seven time Grammy® nominee, Sara Barellies, a book by acclaimed screenwriter Jessie Nelson, and choreography originally by Lorin Latarrom, but recreated for this tour by Abbey O'Brien.
---
BWW Feature: The Art Of Ballet with Ballet Idaho

November 2, 2019

A one on one interview with Alanna Love about dance, performing and the art behind dance.
---
BWW Review: JEKYLL & HYDE at Stage Coach Theatre

October 10, 2019

As part of the 39th season, Jekyll and Hyde comes to the Stage Coach Theatre. Premiering in Houston Texas before coming to Broadway in 1997, the show became a well deserved hit with 1543 performances. The musical is loosely based on the novel by Robert Louis Stevenson, Strange Case of Dr. Jekyll and Mr. Hyde. With music by Frank Wildhorn, a book by Leslie Bricusse and lyrics by Frank Wildhorn, Leslie Bricusse and Steve Cuden. With songs like 'It's a Dangerous Game' and 'In His Eyes' The show has a memorable score leaving audiences with the urge to listen to them for days after seeing it live.
---
BWW Feature: Finding Lulu for WAITRESS at Morrison Center

October 3, 2019

Kickstarting the Velma V Morrison Center's upcoming 2019-2020 season is Waitress. within the show comes Lulu our main character's daughter as part of the shows finale. To find Boise's Lulu, auditions were held September 30, 2019. Actresses interested in portraying Lulu, the main character's daughter, needed to be female, under 4ft 2in and between the minimum of 4 years and reaching a maximum of 5 years and 3 months. Described as a carefree and energetic, this role is a young performers dream. The show brought an array of girls to The Morrison Center, all looking for their shot at Lulu.
---
BWW Review: LES MISERABLES at Morrison Center

August 2, 2019

As part of their national tour, Les Miserables comes to The Morrison Center in their 2018-2019 season. The Morrison Center provides a home stage for local productions and groups, plus acts as a venue for Broadway company tour casts to share their expertly prepared productions. Since their silver anniversary in 2009, Broadway in Boise keeps the beat going with show-stopping productions. Promising the best of the best to ticket holders, Les Miserables included.
---
BWW Interview: Akina Kitazawa of THE KING AND I at Morrison Center

May 29, 2019

In January I had the absolute pleasure of seeing The King and I at the Morrison Center in Boise Idaho. I got to see Akina Kitazawa perform in the role of Eliza (to those who haven't seen the show she is in the second half of the show in the musical number ' The Small House of Uncle Thomas'). I got to talk to her about things from The King and I to dream roles within theatre. Her performance was absolutely one of the best parts of the show, filled with so much passion and beauty. The entire audience couldn't keep their eyes off of what was happening the entire number. Shes now in a performance with 'Theatre Under the Stars' performing 'Jerome Robbins' Broadway' which Akina will talk about throughout the interview. You can read that down below! :)
---
BWW Review: THE KING AND I at Morrison Center

January 27, 2019

The national tour cast of 'The King and I' took a stop in Boise as part of the 'Broadway In Boise' season. Running January 25th through the 27th. The cast put on an electrifying performance, which won't be forgotten anytime soon by those who saw it. There was so much in this production which stood out. From the actors and actresses on the stage to the choreography. Wonderful, vibrant and magnificent are three words which could be used to describe this production.
---
BWW Review: WITH LOVE AND A MAJOR ORGAN at Boise Contemporary Theatre
December 16, 2018
---