David Green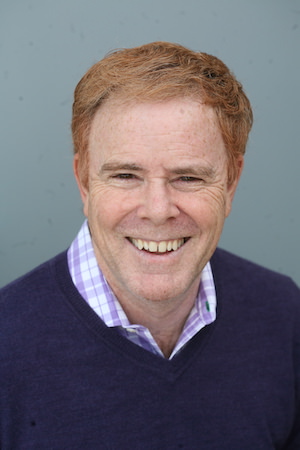 David Green is the Founder and Executive Director of Musical Theatre University, a comprehensive training ground for young people with aspirations for careers in professional theatre. His alumni include Tony Nominees Matthew Morrison (TV's "GLEE" and "The Light In The Piazza"), Susan Egan ("Beauty and the Beast") and Stephanie Block ("Wicked", "9 to 5", "Edwin Drood"), Drama Desk Nominee Lindsay Mendez ("Dogfight" and "Wicked"). Krysta Rodriguez (TV's "SMASH" and "The Addams Family"), Anneliese VanDerPol ("Vanities", "Beauty And The Beast" and TV's "That's So Raven"), Columbus Short (TV's "Scandal" and Films "Stomp The Yard" and "Cadillac Records"), and many more. He was the founder of The California Conservatory of the Arts and co-founder of The Orange County School of the Arts. He was recently named one of the top ten reasons so many "stars" come out of Orange County by Orange Coast Magazine. 
Mr. Green has staged and directed over 200 musical and theatrical productions for both educational and professional theatre and worked with stars ranging from Debbie Reynolds, John Raitt, Betty Garrett, Davis Gaines, Stephanie Zimbalist, Carol Burnett, Rachel York, Carol Cook, JoAnne Worley, Rex Smith, Carol Channing, Bruce Vilanch, Bob Hope and Liberace. He has written and directed seven PBS television specials and served as the Artistic Director for the State of California Department of Education's Distinguished School Awards for ten years. He co-created and developed the nationally acclaimed Fashion Island Tree Lighting Ceremony in Newport Beach, CA which has grown to an event with an audience of over 25,000 patrons annually. He has staged and directed multiple staged reading of new musicals in both New York and Los Angeles.
Mr, Green is the Regional Editor for Broadway World, the nation's leading and largest online publication on professional theatre, and he hosts a weekly radio show called The Entertainment GPS which is produced in The Coachella Valley but airs for a national audience on iHeart Radio. He served as a Director for the internationally acclaimed Young Americans before his work with the various schools of the arts. 
MOST POPULAR ARTICLES
LAST 30 DAYS
LAST 365 DAYS
PALM SPRINGS GETAWAY to Return to Palm Canyon Theatre for the Holidays

November 26, 2022

Palm Canyon Theatre (PCT) is bringing back its popular, original musical – Palm Springs Getaway. The production is a nostalgic romp through the popular oasis featuring glimpses of history, icons and the celebrities who made the city famous. With a collection of well-known and original songs, the show transports audiences from the early desert landscape to the vibrant and inclusive community people know and love today – and every decade in between.
---
Ada Vox, Willie Gomez and David Hernandez Among Headliners At HALLOWEEN PALM SPRINGS 2022

September 19, 2022

Halloween Palm Springs will return to Arenas Road (Arenas District – Downtown Palm Springs) on Sunday, October 30 from 4:00-10:00p.m. A Hocker Productions event, Halloween Palm Springs is FREE with a suggested donation of $10 being accepted at each of the entrances benefiting DAP Health, Palm Springs Gay Men's Chorus, Greater Palm Springs Pride and LGBTQ Community Center of the Desert. 
---
Previews: Michael Childer's One Night Only Celebrates 16 Years at McCallum Theatre With Star-Studded NEW YORK, NEW YORK

September 6, 2022

Michael Childers "One Night Only' celebrates its 16th year in the desert with "New York, New York" on November 9, 2022 at 6:00 p.m. This year's theme is all about New York in all its glory from Harlem and the Cotton Club to Broadway and 42nd Street to Studio 54. All proceeds benefit The Barbara Sinatra Children's Foundation. Once again the creative team is helmed by director Scott Coulter and musical director Todd Schroeder. Tickets will go on sale Wednesday, September 7, through the McCallum Theatre box office online at www.McCallumTheatre.com. Tickets can also be purchased by phone at 760-340-2787.
---
CVREP Celebrates Famed Celebrity Photographer Michael Childers With A Luminary Luncheon

March 29, 2022

Coachella Valley Repertory Theater (CVRep) is proud to announce that iconic and legendary photographer Michael Childers will be honored at the Luminary Luncheon, an exclusive entertainment and fundraising experience, on Wednesday, March 30, 2022 at 12:00 N with a special sponsor reception at 11:15 AM at the beautiful Westin Mission Hills, Rancho Mirage. Childers has captured through his lens, some of the most renowned portraits of Hollywood and music icons and produced numerous award-winning films. For 16 years, he's had the biggest hit in the Coachella Valley with sold out performances of One Night Only. This year's production at the McCallum Theatre will be held Wednesday, November 9, 2022 and will benefit the Barbara Sinatra Children's Center.
---
Two Covid-Years In The Making! ASIASF/PALM SPRINGS Hosts It's 'Ribbon Cutting 2.0' And Officially Announces A Triumphant Return

February 8, 2022

Two years after its record-breaking grand opening and subsequent COVID enforced shut-down, AsiaSF/Palm Springs (www.asiasf.com), is back! The SoCal branch of the storied San Francisco dinner theatre and cabaret featuring the world-famous transgender Ladies of AsiaSFwelcomed back its first paying customers earlier this year. Now, they're ready to officially announce their full return. The "Ribbon Cutting 2.0" will take place tomorrow – Wednesday, February 9 at 5pm – at 1555 South Palm Canyon Drive.  Palm Springs Mayor Lisa Middleton and representatives from The Palm Springs Chamber of Commerce will officiate. Proof of full vaccination is required for all employees, guests and entertainers and masks are required for entry and when guests are not actively eating or drinking.
---
Broadway Veteran Calvin Remsburg (Sweeney Todd, Cats And Phantom) Passes Away In Palm Springs

February 3, 2022

The recent passing of the talented, versatile, dynamic Calvin Remsberg has left a very wide and deep loss to all who have known and loved him. As well as to those who have worked and studied with him. Calvin's accomplishments are not only many but varied and fascinating. His humor and creative insights were also a major element in all he did. He was a true friend to all and fiercely loyal to the professional ethics he learned from his amazing career.
---
Austrailia's Musical Powerhouse The Ten Tenors Bring OUR GREATEST HITS To The McCallum

February 1, 2022

The most popular act in the history of the McCallum Theatre, The TEN Tenors will return to Palm Desert just in time for Valentine's Day, with a show featuring their greatest hits from the past 25 years. The TEN Tenors will perform seven shows, from Wednesday, Feb. 9, through Monday, Feb. 14.
---
Oh What A Night! JERSEY BOYS Makes A Welcome Trip Back To The McCallum By Popular Demand

February 1, 2022

Recipient of Broadway's Tony, London's Olivier and Australia's Helpmann Awards for Best New Musical, Jersey Boys is the winner of 65 major awards and has been seen by more than 27 million people worldwide. It will return to the McCallum Theatre stage for five shows, from Friday, Feb. 25, through Sunday, Feb. 27.
---
Michael Childer's Star Studded ONE NIGHT ONLY Sets 2022 Dates

February 1, 2022

Barbara Sinatra Children's Center announces the return of "One Night Only' for the 16th year on November 9, 2022 at the McCallum Theatre produced by Michael Childers with returning director Scott Coulter and music director Todd Schroeder. The theme this year is "New York/New York" in all its glory from Harlem and the Cotton Club to Broadway and 42nd Street to Studio 54.
---
THE DOO WOP PROJECT Takes Audiences On A Musical Journey Both Past And Present At The McCallum

January 17, 2022

The Doo Wop Project starts at the beginning—tracing the evolution of Doo Wop from the classic sound of five guys singing harmonies on a street corner to the biggest hits on the radio today. See these talented crooners in action at the McCallum Theatre at 7 p.m., Wednesday, Jan. 19. In their epic shows, The Doo Wop Project takes audiences on a journey featuring foundational tunes from the Crests, Belmonts and Flamingos through the vocal artistry of Smokey Robinson, The Temptations, and The Four Seasons, all the way to Doo Wop-ified versions of modern hits from Michael Jackson, Jason Mraz, Maroon 5, and Sam Smith.
---
Arnaz, Bullock, Luft, Wagner And More Featured In New Holiday Movie Musical BLAME IT ON THE MISTLETOE On Broadway On Demand

December 10, 2021

Lucie Arnaz, Jim J Bullock, Lorna Luft and Lindsay Wagner join the students of Musical Theatre University in a full-length, original holiday movie musical BLAME IT ON THE MISTLETOE which plays in theaters in Palm Springs, CA as well as streaming for one week, December 19-24, on Broadway On Demand. The holiday teen romantic comedy features a screenplay and lyrics by David Green and music by David Nehls (Great American Trailer Park Musical).
---
SHREK, THE SOUND OF MUSIC and LES MISERABLES Kick Off Palm Canyon Theatre's Stellar 25th Anniversary Season

August 25, 2021

The Palm Canyon Theatre is poised to kick-off a 25th anniversary season that looks like a 'love-note to Broadway' featuring some of Broadway's most beloved musicals alongside an original, new musical, 'Palm Springs Getaway', and a classical series featuring several dramatic and comedic favorites. Truly, something for every taste!  Individual tickets and season packages are now on sale for shows slated during the Palm Canyon Theatre's 25th anniversary season. The Palm Canyon Theatre is the city's oldest source of live theatrical entertainment running Broadway favorites and classic stage productions from September to July. Tickets are prices from $15-$36. Season packages, range from $100-$275. 
---
Here's Lucie! LUCIE ARNAZ Joins Tomlin, Barrett, Callaway, Harris And The Star-Studded Cast Of ONE NIGHT ONLY

August 16, 2021

The Desert's Premiere Concert Event just got starrier with the addition of Lucie Arnaz to the incredible cast of 26 celebrated Broadway Veterans! Michael Childers' star-studded musical production of One Night Only "Back to the '70s" will be presented on Wednesday, November 10, 2021 at 6:00 p.m., at the McCallum Theatre for the Performing Arts. This year's show benefits Barbara Sinatra Children's Center, which is celebrating its 35th anniversary. One Night Only is now in its 15th successful year as one of the Desert's most thrilling theatrical evenings.
---
Local Radio Station KGAY Sold To LGBTQ Media Company Expanding Programming And Ensuring Station 'Stays Gay'

August 3, 2021

Nearly three years ago, when radio veteran and founder of Gay Desert Guide Brad Fuhr helped launch KGAY 106.5, the airwaves and audience responded – big time!  Now, in a new agreement, Sunnylands Broadcasting has sold the popular franchise ensuring that "KGAY stays Gay".   LGBTQ+ programming will be expanded with popular KGAY hosts returning to the airwaves today, Monday, August 2: John Taylor in the mornings and Chris Shebel in the afternoons. 
---
Dezart Performs Announces an Incredible Post-Covid Season Featuring GIRLFRIEND, THE MOUNTAINTOP, GRAND CONCOURSE And EVERY BRILLIANT THING

August 3, 2021

Like an oasis springing up in the Desert after a year of theatrical drought, the award-winning Dezart Performs of Palm Springs (www.dezartperforms.org) returns with a full four-play schedule that brings music, mayhem, mirth and an exploration of mental health to the fore in their 14thSeason. First up is the critically-acclaimed Todd Almond / Matthew Sweet musical GIRLFRIEND (October 27 – 30) taking place outside at the Rancho Mirage Amphitheater.  Kicking off the new year, the company returns to its traditional home at thePearl McManus Theater (at the historic Palm Springs Woman's Club / 314 S Cahuilla Road, Downtown Palm Springs) with Katori Hall's THE MOUNTAINTOP  (January 14 – 23), a bold reimagining of Dr. Martin Luther King, Jr's final night. Next is Heidi Schreck'sdramatic exploration of compassion and forgiveness as seen through the eyes of a nun in a Bronx soup kitchen, GRAND CONCOURSE (March 4 – 13). Rounding out the calendar is the one-person comedy/drama EVERY BRILLIANT THING (April 1 – 10) by Duncan Macmillan with Jonny Donahoe and directed by Deborah Harmon. EVERY BRILLIANT THING was originally the final production of the 2020 Season, delayed by COVID. 
---
Theatre 29 Presents MY LIFE SO FAR THROUGH SONG - A COMING OF AGE CABARET Starring Scott Clinksdale

July 21, 2021

Scott Clinkscales, an award-winning Performer, Choreographer, Musical and Artistic Director with many of the pre-eminent theatres in both the Morongo Basin and greater Coachella Valley proudly announces his one man show: MY LIFE SO FAR THROUGH SONG – A COMING OF AGE CABARET, is coming to Theatre 29 for one weekend only, August 6 & 7 at 7:00PM. Clinkscales said, "My Life So Far Through Song, it's a coming-of-age cabaret talking about my life and what I have gone through to get to where I am now.
---
The McCallum Theatre Will Enforce Proof Of Covid Vaccination For All Patrons In 2021-22 Season

July 15, 2021

The Executive Committee and Board of Trustees of the McCallum Theatre have voted unanimously at a special meeting to enact a requirement that all persons attending performances for the 2021-2022 Grand Reopening Season will be required to show proof of COVID-19 vaccination to gain admittance to the Theatre.   
---
Palm Springs YOUNG PLAYWRIGHTS FESTIVAL Announces Winners

July 12, 2021

The Palm Springs Young Playwrights Festival (PSYPF), which promotes and encourages creative writing - in the theatrical form - open to all elementary, middle and high school students within Riverside County, has announced the Festival's 2021 winners. The plays submitted were reviewed by a selection committee and winners were chosen. Each winner will receive a mentorship to enhance their play, a free to the public staged reading by professional actors in June 2022, and a $500 scholarship to help further their career in the arts.
---
The Iconic PURPLE ROOM Is Back With Harris, The Callaways, Maye, McBroom, Stritch And More

July 12, 2021

On Sunday, March 15, 2020, Michael Holmes finished another sold-out performance of the signature "The Judy Show!" at Palm Springs' Purple Room Supper Club — according to legend the first place "The Rat Pack" of Sinatra fame first performed. Little did Holmes realize his makeup jar would stay closed for 18 COVID enforced months. Now, assisted by a successful GoFundMe campaign fueled by fans from around the world, Holmes and a full season of internationally renowned performers will relaunch the famous and acclaimed venue beginning August 31 including two performances by the incredible Sam Harris  on September 3 and 4.
---
Palm Canyon Theatre Re-Opens With Whimsical YOU'RE A GOOD MAN CHARLIE BROWN

July 2, 2021

After 16 months shuttered by the pandemic, the nonprofit Palm Canyon Theatre is running its first live stage production - You're a Good Man, Charlie Brown. Players will portray Charlie Brown and the Peanuts Gang based on the popular comic strip by Charles M. Schultz. The beloved Peanuts Gang characters jump off the page in this colorful and comforting musical. Charlie Brown, Linus, Lucy, Sally, Schroeder, and Snoopy – the dog – experience the joys and perils of childhood in an often thoughtful and enlightened way.
---