David Green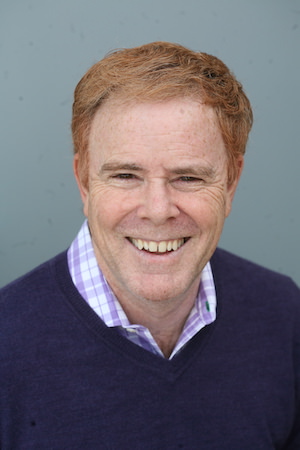 David Green is the Founder and Executive Director of Musical Theatre University, a comprehensive training ground for young people with aspirations for careers in professional theatre. His alumni include Tony Nominees Matthew Morrison (TV's "GLEE" and "The Light In The Piazza"), Susan Egan ("Beauty and the Beast") and Stephanie Block ("Wicked", "9 to 5", "Edwin Drood"), Drama Desk Nominee Lindsay Mendez ("Dogfight" and "Wicked"). Krysta Rodriguez (TV's "SMASH" and "The Addams Family"), Anneliese VanDerPol ("Vanities", "Beauty And The Beast" and TV's "That's So Raven"), Columbus Short (TV's "Scandal" and Films "Stomp The Yard" and "Cadillac Records"), and many more. He was the founder of The California Conservatory of the Arts and co-founder of The Orange County School of the Arts. He was recently named one of the top ten reasons so many "stars" come out of Orange County by Orange Coast Magazine.
Mr. Green has staged and directed over 200 musical and theatrical productions for both educational and professional theatre and worked with stars ranging from Debbie Reynolds, John Raitt, Betty Garrett, Davis Gaines, Stephanie Zimbalist, Carol Burnett, Rachel York, Carol Cook, JoAnne Worley, Rex Smith, Carol Channing, Bruce Vilanch, Bob Hope and Liberace. He has written and directed seven PBS television specials and served as the Artistic Director for the State of California Department of Education's Distinguished School Awards for ten years. He co-created and developed the nationally acclaimed Fashion Island Tree Lighting Ceremony in Newport Beach, CA which has grown to an event with an audience of over 25,000 patrons annually. He has staged and directed multiple staged reading of new musicals in both New York and Los Angeles.
Mr, Green is the Regional Editor for Broadway World, the nation's leading and largest online publication on professional theatre, and he hosts a weekly radio show called The Entertainment GPS which is produced in The Coachella Valley but airs for a national audience on iHeart Radio. He served as a Director for the internationally acclaimed Young Americans before his work with the various schools of the arts.
MOST POPULAR ARTICLES
LAST 30 DAYS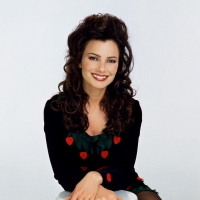 BWW Interview: Fran Drescher of SCHMOOZING WITH FRAN at Outlandish Palm Springs
Posted: Oct. 9, 2019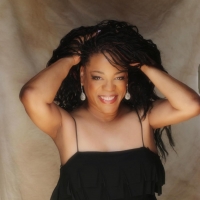 BWW Feature: EVELYN CHAMPAGNE KING Will Headline Halloween Palm Springs
Posted: Oct. 9, 2019


LAST 365 DAYS

BY POPULAR DEMAND! Jackie Evancho Returns To The McCallum Theatre
Posted: Dec. 14, 2018



Check In And Check Out The GRAND HOTEL At The Palm Canyon Theatre
Posted: Mar. 30, 2019



EVERYTHING'S COMING UP BERNADETTE! Multiple Tony Winner Bernadette Peters Lights Up The McCallum
Posted: Jan. 2, 2019


BWW Feature: EVELYN CHAMPAGNE KING Will Headline Halloween Palm Springs

October 9, 2019

Evelyn 'Champagne' King, one of the most prolific R&B artists of our time and Grammy® Award winner will showcase her mega hit singles 'SHAME', 'I'M IN LOVE' and 'LOVE COME DOWN', with her 5-piece band and back up singers as headliner for Halloween Palm Springs Thursday, October 31. The party starts at 4:00p.m. and entertainment from 5:00-10:00p.m. Bringing the beat to the street will be Pulp Vixen, Probe 7, DJ Galaxy and Channel Q 103.1 FM's Lisa Pittman!
---
BWW Interview: Fran Drescher of SCHMOOZING WITH FRAN at Outlandish Palm Springs

October 9, 2019

Outlandish launches its third season on Saturday, October 12 with America's favorite Nanny Fran Drescher, performing a show for the first time in Palm Springs. In a?oeSchmoozing With Fran Dreschera??, the legendary actress/comedian/activist shares, in her unique voice, both hilarious and poignant stories of her life. Produced by Logo TV Founder Matt Farber in partnership with the Palm Springs Cultural Center and benefiting the LGBT Community Center of the Desert (The Center), the Outlandish series will feature six iconic acts known in the LGBT and mainstream media for their cutting-edge wit and humor. I had the chance to chat with Ms. Drescher as she was preparing for her upcoming Palm Springs foray. Here are a few excerpts from that conversation.
---
BWW Previews: SQUEEZE MY CANS To Benefit Scott Smith Scholarship Fund at Dezart Performs

August 19, 2019

Dezart Performs presents SQUEEZE MY CANS: Cathy Schenkelberg's acclaimed one-woman show chronicling her journey into-and-out-of Scientology for tow performances only, October 7 and 8.. A benefit for Dezart Performs and the Scott Smith Scholarship Fund, the performances will take place in a special one-time partnership at the Desert Rose Playhouse.
---
Dezart Performs Recieves 17 Desert Star Award Nominations For Its 2018-19 Season.

August 5, 2019

Dezart Performs has secured 17 nominations for the annual a?oeDesert Star Awardsa?? including the categories of Outstanding Production Comedy and Drama, Director, Lead Actor and Actress, and Set, Sound and Lighting Design. The winners will be announced at the 32nd annual Desert Theatre League Gala on Sunday, October 13.
---
Terrence Dwyer Appointed New CEO Of The McCallum Theatre

August 2, 2019

The Board of Directors of the McCallum Theatre in Palm Desert, California announced today the appointment of Terrence W. Dwyer as its new President and CEO effective September 9, 2019. Dwyer will succeed Mitch Gershenfeld who is retiring after 20 years with the McCallum Theatre, the last seven of which as the Theatre's President and CEO.
---
Make A Stardate With Theatre 29's BAKERS DOZEN For A Wild And Unpredictable Star Trek Themed Night Of Improv

July 23, 2019

Theatre 29's resident improv troupe, a?oeThe Baker's Dozena?? has a Star-Trek-themed night of comedy planned. Some of the Next Generation of actors from Theatre 29's Summer Youth Theatre Program will be joining the usual suspects, the cast of quick-witted and hilarious comics, for a show that's sure to be out of this universe.
---
Theatre 29 Celebrates The Fun In Being MISCAST In The Return Of Its Popular Cabaret Revue

June 18, 2019

Theatre 29 will spend the weekend presenting its very popular, and second annual, cabaret show 'Mis-Cast: Part Deux'. The 'Mis-Cast' revue gives singers a chance to perform roles they probably would never have a chance to play otherwise. The show features solos, duets, trios and group numbers. This is the opportunity for Theatre 29 audiences to see their favorite veteran performers and some talented newcomers sing songs from their dream roles.
---
DETC Announces Upcoming 2019-20 Season Which Includes ADOPTION ROULETTE and MAN AND WIFE

June 14, 2019

Desert Ensemble Theatre Company (DETC) announced its ninth anniversary season which will include a musical revue 'On The Twenty-First Century' and the award winning plays 'Adoption Roulette', 'Surviving The Apocolypse' and 'Man And Wife'.Artistic Director Jerome Elliott stated: "In reading scripts for 2019­-20, we reaffirmed our commitment to providing Desert audiences an experience of adventure and discovery with a season of inventive and groundbreaking theatre. This process led us to a diverse group of plays including a world premiere and two new works not previously produced in Southern California."
---
Just Announced! HAND TO GOD, DANIEL'S HUSBAND and SWEAT Are All Part Of Dezart Performs Exciting 12th Season

June 12, 2019

Dezart Performs has announced that HAND TO GOD, DANIEL'S HUSBAND, SWEAT and EVERY BRILLIANT THING will make up the lineup for its 12th season in Palm Springs. 'The award-winning Dezart Performs has brought theatre that has enlightened, entertained, educated and enchanted Desert audiences', according to press notes. All performances take place at the Pearl McManus Theater (at the historic Palm Springs Woman's Club / 314 S Cahuilla Road, Downtown Palm Springs).
---
Theatre 29 Seeks Director Submissions For 2020 Seson

May 31, 2019

Theatre 29 is beginning the process of selecting plays, comedies, dramas, and musicals for their 2020 season. Area theatrical directors are being invited to submit suggested plays for consideration. The Theatre 29 Play Selection Committee is requiring prospective Directors to submit two titles to allow flexibility in forming a well-balanced season. Directors are also encouraged to present both a musical and non-musical title. Directors can request a particular time slot or slots but are not guaranteed their requested time frame will be available.
---
If It's Sunday It Must Be Cabaret! Les Michaels' CABARET ON SUNDAYS Series Returns To The Arthur Newman Theatre

May 24, 2019

The popular 'Cabaret On Sundays' Series presented by Les Michaels of Life Is A Cabaret will begin the 11th season on June 2, 2019 with a total of 18 shows in the Summer Season that runs through September 29, 2019. The cabaret shows are presented in concert format at the Arthur Newman Theatre located in the Joslyn Center in Palm Desert at 73750 Catalina Way. All shows are Sundays at 2 pm and tickets are all $15 cash only and doors open at 1 pm.
---
Dezart Performs Looks Back At Record Breaking And Highly Acclaimed Eleventh Season

May 7, 2019

Dezart Performs 11th Season was a record-breaking and critically-acclaimed combination of 'laughter, drama, poignancy and social commentary' at Palm Springs' Pearl McManus Theater, located at the historic Palm Springs Woman's Club. Add to that Dezart's new designation as a Small Professional Theatre, and it was an historic season indeed. "It doesn't get much more gratifying than that," said Michael Shaw, founding artistic director for Dezart Performs, noting that attendance was up over 60 % from the previous season and 126% from three years ago.
---
Palm Springs Gay Men's Chorus Presents West Coast Premiere of QUIET NO MORE - A CHORAL CELEBRATION OF STONEWALL

April 19, 2019

Palm Springs Gay Men's Chorus (PSGMC) as part of their 20th anniversary season, brings a new commissioned 8-movement work to the Annenberg Theater stage in the West Coast Premiere of "Quiet No More - A Choral Celebration of Stonewall" in three powerful and inspiring performances April 26, 27 and 28.
---
BWW Interview: Catching Up With Brandon Wardell As UNDER THE STREETLAMP Prepares To Wow Palm Springs Audiences

April 18, 2019

The Coachella Valley Symphony presents UNDER THE STREETLAMP on Saturday, April 27 at 7:00 pm at The McCallum Theatre in Palm Desert. Inspired by the classic hits of Frankie Valli and The Four Seasons, The Everly Brothers, The Beatles, Roy Orbison, The Beach Boys, Bobby Darin and others, UNDER THE STREETLAMP re-imagines the best music of the 50's, 60's, and 70's for today's audiences. I had the chance to catch up with one of the incredible singers, Brandon Wardell, to talk about his life and career and Under The Streetlamp as he prepares to head out to the desert, Here are a few experts from that conversation:
---
WAITRESS, THE PLAY THAT GOES WRONG, A CHRISTMAS STORY And BEAUTIFUL Will Anchor The McCallum's Exciting New Season, Announced Today

April 8, 2019

The McCallum Theatre announced today its new lineup for the 2019-2020 season, continuing to present the finest world-class artists and entertainers for Coachella Valley audiences. The new season includes McCallum debuts, returning favorites, iconic superstars, family-friendly entertainment and holiday cheer, among so much more. A CHRISTMAS STORY, WAITRESS and THE PLAY THAT GOES WORING are among the many Broadway offerings in what looks to be the most stellar season in McCallum history.
---
Check In And Check Out The GRAND HOTEL At The Palm Canyon Theatre

March 30, 2019

Welcome to the mysterious Grand Hotel, an elegant hotel located in Berlin in the 1920s. This lively musical tells the story of a weekend at the hotel and the eccentric characters that are staying there. From the skeptical doctor to the fatally ill bookkeeper to the fading prima ballerina, there is a character for everyone in this hit musical. The Palm Canyon Theatre presents the hit Broadway Musical GRAND HOTEL for two weekends beginning April 5.
---
When I Fall In Love!! Multi-Grammy Winner Chris Botti Returns To The McCallum

March 26, 2019

Since the release of his 2004 critically acclaimed CD When I Fall In Love, Chris Botti has become the largest-selling American instrumental artist. His success has crossed over to audiences usually reserved for pop music. His ongoing association with PBS has led to four #1 jazz albums, as well as multiple Gold and Platinum records and Grammy Awards.The McCallum Theatre welcomes the return of Grammy Award winner Chris Botti on Friday, April 12, at 8:00pm and Saturday, April 13, at 8:00pm.
---
DETC Brings Two Humorous And Touching One Acts, GRACELAND And ASLEEP ON THE WIND, To Desert Audiences

March 26, 2019

Desert Ensemble Theatre Company's (DETC)'s Eighth Season continues from April 19-21 and 26-28, 2019 with Graceland and Asleep on the Wind, a charming pair of one-act plays by Ellen Byron. Humorous, lyrical and ultimately touching, these plays introduce three people who believe that Elvis could lift them up from the drudgery of their everyday lives.
---
Something Hysterical! Something Spectacular! Something Sensational! SOMETHING ROTTEN At The McCallum

March 19, 2019

The McCallum Theatre presents Something Rotten! for five performances, Friday, April 5, through Sunday, April 7. This hilarious musical comedy tells the story of brothers Nick and Nigel Bottom, two playwrights stuck in the shadow of that Renaissance rock star Will Shakespeare. When a soothsayer foretells the next big thing in theatre involves singing, dancing and acting at the same time, the Bottom brothers set out to write the world's very first musical! With the most singing, the most dancing, and the most gut-busting laughs on Broadway, it's something wonderful and something for everyone.
---
From Gaga To The Valkyries! The Ukelele Orchestra Of Great Britain Returns To The McCallum

March 17, 2019

The McCallum Theatre welcomes the return of the Ukulele Orchestra of Great Britain on Sunday, March 31, at 7:00pm. Since selling out the McCallum in 2016, audiences have eagerly awaited their return.With a repertoire ranging from Lady Gaga to "The Ride of the Valkyries," The Ukulele Orchestra of Great Britain tackles an ambitious range of music-on just four strings. This group of genre-benders performs covers (with vocals!) of pop, jazz, country, and classics from film, along with anything else they think is ripe for the picking. Formed in 1985, the group has become something of a national institution in the UK.
---
...
1