Cindy Marcolina - Page 3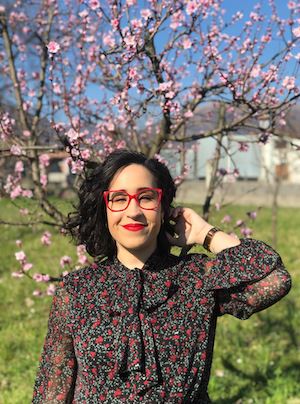 Cindy Marcolina considers herself a "critic" (yes, the inverted commas are important). Also a script reader and huge supporter of new work, she's the one wearing big red glasses and matching lipstick in the crowd. Twitter: @Cindy_Marcolina
MOST POPULAR ARTICLES
LAST 30 DAYS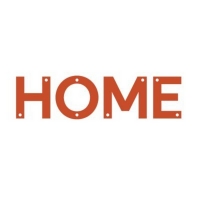 BWW Review: I AM FALLING IN LOVE WITH YOU AND IT'S MAKING ME DO STUPID THINGS, HOME Digital Channel
Posted: May. 2, 2020


Shan Ako Talks LES MISERABLES
Posted: May. 12, 2020


Mark Dooley Discusses His Documentary REPEAT ATTENDERS
Posted: May. 27, 2020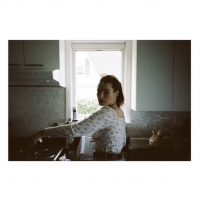 Album Review: KATHRYN GALLAGHER - DEMOS, VOL. I
Posted: May. 19, 2020


BWW Review: STUFF, The Painkiller Project
Posted: May. 6, 2020


BWW Review: MARISHA WALLACE, Royal Albert Home
Posted: May. 4, 2020


LAST 365 DAYS
BWW Review: LES MISERABLES: THE STAGED CONCERT, Digital Download
Posted: Apr. 25, 2020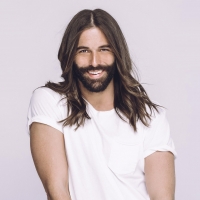 BWW Review: JONATHAN VAN NESS: ROAD TO BEIJING, Eventim Apollo
Posted: Oct. 19, 2019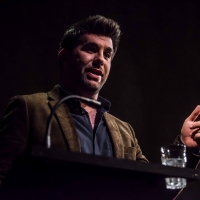 BWW Review: GHOST STORIES, Ambassadors Theatre
Posted: Oct. 10, 2019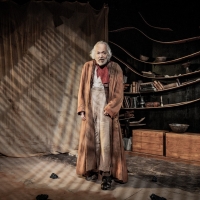 BWW Review: THE TEMPEST, Jermyn Street Theatre
Posted: Mar. 14, 2020


BWW Review: AN ACT OF GOD, The Vaults
Posted: Nov. 30, 2019


BWW Review: JOHN MAYER, The O2
Posted: Oct. 14, 2019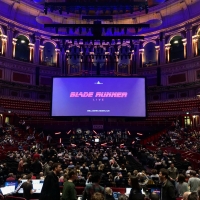 BWW Review: BLADE RUNNER LIVE, Royal Albert Hall
Posted: Oct. 26, 2019


BWW Review: STICKY DOOR, VAULT Festival

February 16, 2020

Katie Arnstein returns to VAULT Festival after Bicycles and Fish and Sexy Lamp to complete her It's a Girl! trilogy presenting Sticky Door directed by Ellen Howard. The show details a year in her life, examining how in 2014 she started the journey to reclaim her body and mind while being severely depressed.
---
BWW Review: BIBLE JOHN, VAULT Festival

February 15, 2020

In 1969, a serial killer brutally murdered three women in Scotland. Nicknamed Bible John by the police and the press, his identity is still a mystery. In the present day, four young women who are bored out of their mind while temping in an office find out that they share a mild obsession with true crime podcasts. As they start bonding on Carrie LaRue's investigation on the Glaswegian case, they try their own hand at giving justice to the victims.
---
BWW Review: ASK ME ANYTHING, VAULT Festival

February 15, 2020

The Paper Birds tackle all the important stuff and then some in their groundbreaking and format defying Ask Me Anything. After asking teenagers all around the countries to send them their problems and questions as if they were agony aunts, they noticed that, generally, their letters were falling into broader categories with some other thorny topics in the mix. The result is a moving, open, and honest project about the legitimate issues of today's youth.
---
BWW Review: THE SIX WIVES OF HENRY VIII, King's Head Theatre

February 14, 2020

After the press murders their Richard III and everything seems lost, Stu McLoughlin notices that Howard Coggins looks like Henry VIII. What ensues is a hilariously impertinent, rude, crass, and occasionally blasphemous revision of history. Think of Six, turn it upside down, add a couple of hysterical jokes, and you'll have The Six Wives of Henry VIII. The result is glorious.
---
BWW Review: RHUBARB GHETTO, VAULT Festival

February 13, 2020

Billy (Damian Lynch) and Scarlet (Izabella Urbanowicz) meet in a damp underpass covered in graffiti. He is involved in gang crime; she is the mother of their 15-year-old son Alfie. In a London where the tunnel acts as a partition between luxury living and council estates, the characters come to terms with how their relationship has changed through the years, gentrification, and the innate violence of Billy's lifestyle.
---
BWW Review: RAWTRANSPORT™, VAULT Festival

February 13, 2020

Electrick Village brings technology to VAULT Festival, creating an all-encompassing 360 adventure that - quite literally - transports the audience to another dimension. Met by a chirpy staff member and the creator of RawTransport - a a?oetop of the line travel companya?? - they explore the trappings of escapism and the dangers of Virtual Reality.
---
BWW Review: THE FIRST, VAULT Festival

February 12, 2020

Rose and Simeon are approaching Mars while, back on Earth, Alisha and Marcus are hired as speech writers. While the latter two bicker about ethics and potential tragedy, the astronauts are coming to terms with success and mortality. Barry McStay's play The First packs a load of great ideas that, at this stage, don't hit as well as they could.
---
BWW Review: TUNA, VAULT Festival

February 10, 2020

In a small village, a girl is on her last police warning. One more offence and she's going to be locked up. Her life is spent between school and a job in a shop while she takes care about her ailing mum and 6-year-old sister. Her future is a hazy dream she's afraid to consider and her house is scattered with guns.
---
BWW Review: MIGHTY, VAULT Festival

February 9, 2020

With a loop pedal and tonnes of personality, Jack AG Britton addresses a strikingly under-explored subject: heightism. From Tinder profiles deliberately demanding men only above a certain height to swipe right to blatant online hatred directed towards short guys, Mighty brings light and humour to an issue that severely impacts lots of men's mental health.
---
BWW Review: MONSTER, VAULT Festival

February 9, 2020

As Joe is asked to prepare for a play about domestic assault based on Shakespeare's toxic males, his own relationships start to change. The second offering by Joe Sellman-Leava and Worklight Theatre for VAULT Festival is a defining and masterful performance. Monster is a journey through noxious masculinity, the performative aspect of it, and the glorification of violence.
---
BWW Review: LABELS, VAULT Festival

February 9, 2020

We all attach labels to people. Some - like friend, father, brother - are kinder than others. Joe Spellman-Leava explores the magnitude of sticking attributes to individuals in his extraordinarily intelligent solo show Labels. With Katharina Reinthaller's stunning direction, he analyses the breadth of racist abuse his family and then he experienced.
---
BWW Review: WHAT THE DOLLS SAW, VAULT Festival

February 8, 2020

The world's greatest dollmaker has just died and his family have come together to mourn the death of their father and husband. While their showbiz obsessed mother is grieving a man who wasn't exactly how people perceived him, three sisters start to untangle a series of secrets.
---
BWW Review: REPUBLIC, VAULT Festival

February 8, 2020

The nation of Mars is finally free. It's 2199, six cities have taken control and declared themselves republics after their oppressors left to go back to Earth after the revolution. Upstart Theatre's latest creation is an intriguing experiment that looks and feels more like a digital board game of sorts rather than a conventional performance.
---
BWW Review: GORGON: A HORROR STORY, VAULT Festival

February 7, 2020

It's very hard to distillate horror and put it on stage. Theatre works on the separation between audience and performers, and the surprising effects that one can successfully employ live in performance are relatively limited by the realistic nature of the mean, therefore companies usually only rely on well-timed but ultimately cheap jump-scares to achieve their frightening goals.
---
BWW Review: IN MY LUNGS THE OCEAN SWELLS, VAULT Festival

February 7, 2020

Julie (Jenny Walser) and Simon (Jack Brownridge-Kelly) grew up in a small fishing village at the end of the world, in Cornwall. While Simon is willing to dedicate his life to the ocean like all the men in his family have for generations, Julie is restless and wants more. In My Lungs the Ocean Swells is the delicate tale of love, friendship, and the slow decline of fishing villages.
---
BWW Review: THE LOST HOURS, VAULT Festival

February 7, 2020

On a morning in late January in 1989, Salvador Dalí was dying at the age of 84 after changing the art world forever. The sharp decline of his health and a few suicide attempts quietly led to heart failure while he was listening to his favourite piece of music in his later years. What happened in the mind of the great Surrealist while he was drawing his last breaths? Canadian theatre company 8ROJO have the answer.
---
BWW Review: PATRICIA GETS READY (FOR A DATE WITH THE MAN WHO USED TO HIT HER), VAULT Festival

February 6, 2020

Patricia has spent the past year recovering from an abusive relationship. She's had time to craft the speech she'd give to her ex and she's come to terms with her trauma. However, neither therapy nor time prepared her for the moment she accidentally bumped into him on the street, so now she's preparing to go to dinner with him.
---
BWW Review: THE GRIM, VAULT Festival

February 6, 2020

VAULT Festival is notorious for its offerings of promenade and immersive shows. Every year companies gather to take audiences on the most disparate journeys all around the Waterloo area.
---
BWW Review: LOST LAOWAIS, VAULT Festival

February 5, 2020

In Beijing, four expats at different stages of emigration are grappling with how Chinese society perceives them. Julian, a translator who's just moved (David East); Lisa, a British-born Chinese young woman (Siu-See Hung); Robert, a writer who's lived in the country for 20 years (Joseph Wilkins); and Ollie, a diplomat's son (Waylon Luke Ma) all crumble under the outer pressures of their shared colonialist past.
---
BWW Review: THE JOURNEY OF A WARLIKE MIND, VAULT Festival

February 2, 2020

Ana Luiza Ulsig brings the result of a nervous breakdown to VAULT Festival. In The Journey of a Warlike Mind she takes on the character of Eva, a young woman who's struggling with the societal pressure she feels compelled to give into while harbouring the desire to break free.
---
...
3