Carla Maria Verdino-Süllwold
Born and raised in the metropolitan New York area, Carla Maria Verdino-Süllwold took her degrees at Sarah Lawrence College and Fairleigh Dickinson University. She began her career as a teacher and arts administrator before becoming a journalist, critic, and author. In addition to contributing to Broadway World, her theatre, film, music and visual arts reviews and features have appeared in Fanfare Magazine, Scene 4 Magazine, Talkin' Broadway, Opera News, Gramophone, Opéra International, Opera, Music Magazine, Beaux Arts, and The Crisis, and her byline has headed numerous program essays and record liner notes. She also authors the blog, Stage, Screen, and Song (www.stagescreensong.wordpress.com). Among her scholarly works, the best known is We Need A Hero! Heldentenors from Wagner's Time to the Present: A Critical History. She helped to create several television projects, serving as associate producer and content consultant/writer, among them I Hear America Singing for WNET/PBS and Voices of the Heart: Stephen Fosterfor German television. Her first novel, Raising Rufus: A Maine Love Story appeared in 2010. Her screenplay version of the book was the 2011 Grand Prize Winner at the Rhode Island International Film Festival. She is also the author of a second novel, The Whaler's bride, and two collections of short stories, BOOKENDS Stories of Love, Loss, and Renewal and CAROUSEL. Ms. Verdino-Süllwold now makes her home in Brunswick, Maine.

MOST POPULAR ARTICLES
LAST 30 DAYS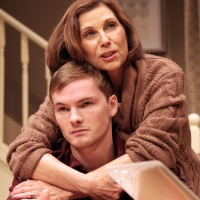 BWW Review: Good Theater's ADMISSIONS Explores race, Privilege, and Parental Dilemmas
Posted: Oct. 7, 2019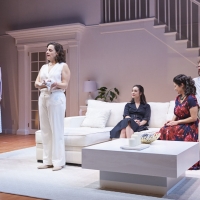 BWW Review: Portland Stage Opens Season with THE CLEAN HOUSE
Posted: Sep. 30, 2019


LAST 365 DAYS
BWW Review: Happily Ever After: Maine State Ballet's CINDERELLA
Posted: Mar. 31, 2019


BWW Review: Epic and Extraordinary: Robin and Clark's TREASURE ISLAND Sets High Water Mark in Musical Theatre Excellence
Posted: Jun. 28, 2019



BWW Feature: What's Exciting on the Upcoming Maine Theatre Scene for 2019?
Posted: Jan. 6, 2019



BWW Review: City Theater's THE LIGHT IN THE PIAZZA Shimmers
Posted: Mar. 10, 2019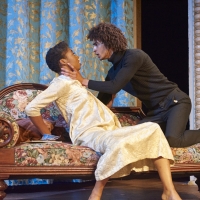 BWW Review: Spare and Strong HAMLET at TAM
Posted: Aug. 5, 2019


BWW Review: Broadway World Critic's Choice Maine 2018
Posted: Nov. 23, 2018


BWW Review: Good Theater's ADMISSIONS Explores race, Privilege, and Parental Dilemmas

October 7, 2019

The Good Theater opens its season with Joshua Harmon's powerful and persuasive drama about class and race, aspiration in America, and the complexities of navigating a world where nothing is black and white, no matter how much one wishes it so. ADMISSIONS is a stunningly astute choice for 2019, though it was written long before recent headlines and made its Lincoln Center debut in 2018. As Executive/Artistic Director Brian P. Allen expands the Good's season to five main stage plays and four second stage shows, this Maine premiere of Harmon's play represents Allen's keen sense of the moment and what is excellent drama.
---
BWW Review: Portland Stage Opens Season with THE CLEAN HOUSE

September 30, 2019

The cast of characters in Sarah Ruhl's THE CLEAN HOUSE, which opens the 2019-2020 Portland Stage season, leads anything but tidy lives. The 2004 play, which received its world premiere at the Yale Repertory Theatre, is a metaphorically absurdist exploration of neuroses, obsessions, and the quest for laughter and love. The drama which employs a kind of a?oemagical realisma?? brings together five quirky characters who only find their humanity as their neat little lives unravel and they allow chaos, passion, empathy, laughter, and tears to fill their souls.
---
BWW Review: Happy Ending: THE LITTLE MERMAID at MSMT

August 19, 2019

a?oeA very, very merry, merry, happy, happy endinga??.a?? sings the colorful cast of human beings and sea creatures as they celebrate the wedding of Prince Alexander and Melody in Marc Robin and Curt Dale Clark's musical version of THE LITTLE MERMAID. And, indeed, this final 2019 Maine State Music Theatre production in the Pickard Theater proves to be just that! The third Theatre for Young Audiences show which closes another season of spectacular theatre for the Brunswick-based theatre is one of the most ambitious, completely realized productions created by MSMT's intern company.
---
BWW Interview: Enchanting the Young at Heart: MSMT Panel Examines the Enduring Appeal of THE WIZARD OF OZ

August 15, 2019

a?oeFor nearly forty years this story has given faithful service to the Young in Heart; and Time has been powerless to put its kindly philosophy out of fashiona??..a?? These words from L. Frank Baum dance across the screen during the overture of MSMT's stunning new production of THE WIZARD OF OZ, reminding the audience of the perennial appeal of this beloved story. And as the curtain goes up, the audience is treated to arguably the largest, most lavish production in MSMT history with a cast of fifty (that includes twenty children and a dog), dazzling technical elements, staging and choreography to blow one away, and performances to melt the heart. a?oea??When I saw Marc Robin's production at the Fulton in 2016, I said, a?oeWe have to do this at MSMT. THE WIZARD OF OZ had not been on this stage since 1961, and it was time to give it a new life,a?? says Artistic Director Curt Dale Clark. Clark is one of the large panel, which also includes Marc Robin, Travis M. Grant, Carolyn Anne Miller, Susan Cella, Ian Knauer, and David Girolmo, who have come together in conversation with BWW's Maine Editor Carla Maria Verdino-Süllwold in MSMT and BWW's final season collaboration of PEEK BEHIND THE CURTAIN at the Curtis Memorial Library on August 14th.
---
BWW Review: Fats Waller and the Music of the Harlem Renaissance Rock in MSMT/Portland Stage's AIN'T MISBEHAVIN'

August 10, 2019

For the next month Portland Stage will be transformed into the Fats Waller Harlem Club where five performers and four musicians rock the stage each night recreating the sounds and sensations of the Harlem Renaissance era in music. The spectacular, soul-gripping show is AIN'T MISBEHAVIN', the musical dedicated to the work of the legendary Fats Waller, presented in a powerful co-production by Maine State Music Theatre and Portland Stage at the Portland venue. Directed by E. Faye Butler and choreographed by Kenny Ingram, this fourth collaboration between these two leading Maine theatres is an entertaining, moving, and enlightening theatrical experience.
---
BWW Review: The Magic of OZ; The Miracle of MSMT

August 9, 2019

To stage the beloved cultural icon that is THE WIZARD OF OZ offers any theatre company a herculean challenge: one which requires stretching the imagination to the limits to create a universe where reality is redefined and fantasy is fulfilled. In short, it demands stunning stagecraft and brilliant artistic vision. And it is just that kind of theatrical magic which Maine State Music Theatre's new production co- directed by Marc Robin and Curt Dale Clark boldly and beautifully realizes.
---
BWW Interview: The Courage Within: David Girolmo in OZ

August 5, 2019

a?oeIn the musical they all learn that the thing they believe is missing is already inside of them. We all have within us everything we think we are deficient in a?" everything we need to become the person we are supposed to be.a?? Actor David Girolmo is speaking of the lesson his character, the Cowardly Lion, learns in the stage version of L. Frank Baum's iconic classic THE WIZARD OF OZ, which runs from August 7-24 in a spectacularly fantastical production co-directed by narc Robin and Curt Dale Clark at Maine State Music Theatre.
---
BWW Review: Spare and Strong HAMLET at TAM

August 5, 2019

Maine's Theater at Monmouth appropriately celebrates its 50th season by mounting a spare, strong, intense, and updated production of the play often thought of as the pinnacle of Shakespeare's achievement: HAMLET. Set in 1958 in Chicago and loosely inspired by MAD MEN and the African-American publishing giant John H. Johnson, this attractive, elegant, and intimate take on this quintessential domestic drama scores many poignant an powerful moments.
---
BWW Interview: Not in Kansas Anymore: Carolyn Anne Miller Makes MSMT Debut

August 3, 2019

When actress Carolyn Anne Miller utters that iconic line on the Pickard Stage next week a?" a?oeToto, I have a feeling we're not in Kansas anymore,a?? it will have an added resonance for the Midwestern native, who makes her Maine State Music debut in THE WIZARD OF OZ. The Chicago born and educated Miller cut her professional teeth at, among other theatres, Music Theatre Wichita, before moving to New York City and on to star as Dorothy in MSMT's fantastical new production of the stage version of that perennial classic based on L. Frank Baum's stories, directed and choreographed by Marc Robin and Curt Dale Clark.
---
BWW Review: Superstar[s]: THE MUSIC OF ANDREW LLOYD WEBBER at MSMT

July 30, 2019

a?oeSuperstara?? is the title of the final number in Maine State Music Theatre's third concert staging, THE MUSIC OF ANDREW LLOYD WEBBER, but the designation seems to apply just as easily to the aspirations and abilities of the young artists who brought this sensational evening of theatre to life. Each season MSMT, as part of its Educational Fellowship Program, presents a fully staged concert performance created completely by these young professionals in training, and, each year in recent memory, the offerings have grown more complex, the talent more dazzling. Last night's performance of Andrew Lloyd Webber's music bears witness to that phenomenon, offering an evening of inspired staging, strong solo and ensemble performances, and spectacular vocalism and dancing.
---
BWW Interview: Risks, Adventures, and Second Chances: Exploring the Meaning of HELLO, DOLLY!

July 26, 2019

a?oeHELLO, DOLLY! is the classic American musical,a?? affirms its star Charis Leos. And her colleagues and cast mates on the panel, Lauren Blackman, Matt Gibson, and Jason E. Simon, enthusiastically concur. Not only does it have a perfect score, a heartwarming book, colorful characters, and a healthy dose of irresistible comedy, but it is also infused with some messages of lasting significance. It is these takeaway meanings that these cast members are eager to discuss with BWW's Maine editor Carla Maria Verdino-Süllwold at MSMT's PEEK BEHIND THE CURTAIN on July 24 at Curtis Memorial Library in Brunswick.
---
BWW Review: 'Still Goin' Strong': MSMT's HELLO, DOLLY! Sparkles with Laughter, Love, and Life

July 19, 2019

Just as Dolly Gallagher Levi makes a stunning entrance to the unforgettable strains of her signature song, so MSMT's new production of the Jerry Herman classic HELLO, DOLLY! takes command of the Pickard stage with a joie de vivre and heartwarming tenderness and delivers an evening sparkling with laughter, love, and life. In a production directed by Donna Drake, choreographed by Rhonda Miller and performed by an ensemble of true stars, HELLO, DOLLY! offers the audience a magnificently memorable score, daring and dazzling dancing, and a cast of embraceable characters whose story unfailingly tugs at the heartstrings.
---
BWW Interview: Comedy That Is Kind: A Conversation with Matt Gibson

July 15, 2019

"There's a quote from Thornton Wilder that I love. He writes, 'Anyone can make a comedy which is cruel; it is very hard to make a comedy which is kind. To give a fellow feeling between young and old - that's art. HELLO, DOLLY! is one of those old gems. It has some of the best of the best material in all of musical theatre." Actor Matt Gibson is enthusing about his upcoming performances as Cornelius Hackl in Maine State Music Theatre's HELLO, DOLLY!, which runs from July 17 - August 3 at the Pickard Theater in Brunswick. "He might be my favorite character in the traditional canon," Gibson says of the innocent young man from Yonkers. Gibson has played the part twice before at the Virginia Music Theatre and Arrow Rock Lyceum Theatres, and he is thrilled to revisit the role in Maine, where he is just finishing a run of TREASURE ISLAND, playing the ill-fated sailor, Mr. O'Brien.
---
BWW Interview: A World Full of Wonderful Things: Lauren Blackman

July 13, 2019

"My favorite line in musical theatre history is the one where Irene says, 'Dolly, the world is full of wonderful things!' When I said it in rehearsal the first time to Charis [Leos], I broke down in tears. It's a thought I repeat to myself if I am down. Irene is saying, 'Take risks, go enjoy this wonderful world!'" Actress Lauren Blackman is talking enthusiastically about her upcoming portrayal of Irene Malloy in Maine State Music Theatre's new production of HELLO, DOLLY!, which runs July 17 - August 3, 2019, at the Pickard Theater in Brunswick. Blackman returns not only to a beloved role, but also to friends and a theatre company and community she calls "home." Last season, she appeared briefly in the gala 60th Anniversary Concert, but it has been almost four years since she graced the stage in a major role - last in 2015 as Marion in THE MUSIC MAN and before that in 2013 in MARY POPPINS. Those intervening years have, indeed, been fruitful ones for Blackman - filled with all kinds of wonderful things!
---
BWW Review: Young Audience Squeals with Delight at THREE LITTLE PIGS

July 8, 2019

Judging by the squeals of delight from the youngsters attending MSMT's second Theatre for Young Audiences production of THREE LITTLE PIGS, the familiar nursery rhyme made into a musical by George Stiles and Anthony Drewe proved to be a great hit! The fifty-five minute retelling of the tale of the three piglets who leave home to make their way in the world and must outsmart the Big Bad Wolf to survive is told with charm, wit and a touch of contemporaneity and gentle messaging.
---
BWW Interview: TREASURE ISLAND: Advancing the Art Form with New Work

July 5, 2019

"The main purpose of NAMT (National Alliance for Musical Theatre) is preservation of the art form. We are committed to keeping musical theatre moving forward and changing with the times. MSMT is a founding member of NAMT, and our decision to produce TREASURE ISLAND A MUSICAL ADVENTURE is our way of participating with new work." The speaker is Curt Dale Clark, MSMT's Artistic Director, who is part of a panel of cast members from the theatre's East Coast premiere of the new musical version of Robert Louis Stevenson's novel, which is currently wowing audiences at the Pickard Theater in Brunswick. Clark, together with actors Aaron Ramey, James Patterson, Michael Iannucci, and Gabriel Rosario spoke with BROADWAY WORLD's Carla Maria Verdino-Sullwold on July 3rd in the second of MSMT's PEEK BEHIND THE CURTAIN program at Curtis Memorial Library.
---
BWW Review: The Good Times Do Roll in Larger-Than-Life Performances by E. Faye Butler and Felicia P. Fields

July 2, 2019

In the opening number of their revue, LETTIN' THE GOOD TIMES ROLL, E. Faye Butler and Felicia P. Fields sing "You only live once, so let the good times roll!" And for the next one hundred minutes,these two legendary divas unleash a torrent of song, story, and soul that rocks the Pickard Theater with unchained energy, joy, and inspiration.
---
BWW Review: Epic and Extraordinary: Robin and Clark's TREASURE ISLAND Sets High Water Mark in Musical Theatre Excellence

June 28, 2019

There is magic afoot at MSMT's Pickard Theater - and miracles! Not supernatural ones, but rather those that happen when a fresh new work of musical theatre dazzles the public with its excitement and beauty. And that is exactly what Marc Robin and Curt Dale Clark's TREASURE ISLAND A MUSICAL ADVENTURE does as its charts an epic and extraordinary course that gives MSMT audiences a production that is grand, genuinely thrilling, and emotionally satisfying in a timeless way. Robert Louis Stevenson's novel has been adapted for stage and screen numerous times, but none has been as compelling, as simultaneously classic and contemporary as this new musical version, which had its world premiere at the Fulton Theatre in 2018. This East Coast premiere of TREASURE ISLAND offers audiences an opulent production, a brilliant team of creatives, cast, and crew, who pour all their energies into crafting an adventure for the ages. Known for bringing 'Broadway to Brunswick,' with TREASURE ISLAND MSMT has produced a show that is worthy to inhabit any Broadway stage and to find a lasting place in the American musical repertoire.
---
BWW Interview: Of Purpose, Kindness, and Miracles: Michael William Nigro Brings Jim Hawkins to Life

June 23, 2019

"I would love to play an iconic adventure hero role, and this is a herculean moment for me that is incredibly gratifying. It is a beautiful story." Michael William Nigro is talking about playing the young hero of TREASURE ISLAND, Jim Hawkins, in the new musical version by Marc Robin and Curt Dale Clark, which begins a run of its East Coast premiere at Maine State Music Theatre on June 26th. The twenty-year-old Nigro, who returns to the show after having made his debut in the Fulton Theatre's world premiere in September 2018, says that not only is TREASURE ISLAND a coming of age story for Jim Hawkins, but that he, himself, has "experienced moments of huge personal growth. The experience of the show has informed me so much in this last year. And now [returning to reprise the role], I get an opportunity to connect my own coming of age experience to the character - to bring what is so real to me into the role." Nigro's journey from the New Jersey suburb of Cranford to New York and regional stages as well as to television and film began, he recalls, at age three. "My Mom took me to see LES MISERABLES at the local high school. An actor named Jonathan Schwartz caught me attention. I was enamored of his work, and I followed his career as I grew up. He was the first person in the theatre whom I looked up to; I wanted to be like him. Fast forward to when I was fourteen and about to perform in THE SOUND OF MUSIC LIVE, I received a message from him as he was rehearsing ALADDIN on Broadway," he smiles, noting the serendipitous way lives intertwine in the theatre.
---
BWW Interview: MSMT Intern Returns to Star in TREASURE ISLAND

June 21, 2019

"I had been looking for a reason to come back, and do another show here, so I was pleased when my managers sent me to audition for TREASURE ISLAND [A MUSICAL ADVENTURE]. Doing new work is always great; I love that process where I get to be more involved in the actual creation." Broadway star Aaron Ramey is explaining how he has come to find himself back in Maine to play the plum role of Long John Silver in MSMT's East Coast premiere of Marc Robin and Curt Dale Clark's new epic musical which plays at the Pickard Theater from June 26 - July 13, 2019. Ramey had been an intern in 1997 while he was still a student at Otterbein University. "Ironically," he notes, "that was the summer of renovatios and MSMT performed at Crooker Auditorium, so this production will actually be my first time on the Pickard stage." He recalls the shows from that season: "I was in SWEENEY TODD, CAROUSEL, and TOMMY. I wasn't a good enough dancer to be in THE MUSIC MAN, but I did get to carry the pool table across stage, and in A CHORUS LINE, I played trombone in the pit," he laughs. "And then, too, I knew Michael Nigro [who plays Jim Hawkins] from a workshop we had both been in in New York, and he had urged me to audition."
---
...
1