Atlantic Theater Company - Page
MOST POPULAR ARTICLES
LAST 365 DAYS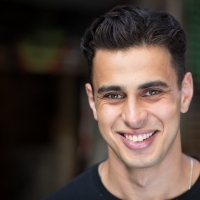 BWW Blog: What I've Learned: A Letter to Current Students
Posted: Feb. 4, 2021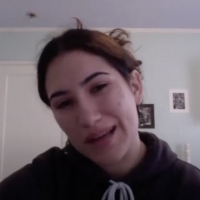 Video Blog: What I've Learned- Acting in the Age of COVID
Posted: Jan. 20, 2021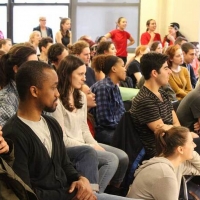 Blog: Atlantic Acting School: Teaching Practical Aesthetics Since the 1980s
Posted: Dec. 1, 2020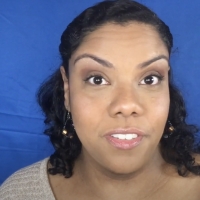 Video Blog: Perspective & Growth: Acting in the Age of COVID
Posted: Nov. 24, 2020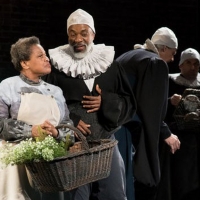 BWW Blog: Now Is The Time/No Time Like The Present
Posted: Sep. 3, 2020


Video Blog: An Introduction to the Atlantic Technique
Posted: Oct. 2, 2020


BWW Blog: What I've Learned: A Letter to Current Students

February 4, 2021

Atlantic Full Time Conservatory Alum Youssef Sabet was asked to speak to his fellow classmates during their Final Share Day, 2020. In his own words, read below what Youssef has learned during his time at Atlantic Acting School.
---
Video Blog: What I've Learned- Acting in the Age of COVID

January 20, 2021

Listen in as current Atlantic student Emma Green addresses her classmates. And while these are undoubtedly trying times, Emma shares how she has gotten through the past few semesters and what she's learned from her time at Atlantic so far!
---
BWW Blog: Atlantic Acting School: Teaching Practical Aesthetics Since the 1980s

December 1, 2020

Atlantic Acting School was established by playwright David Mamet and actor William H Macy to teach their Practical Aesthetics technique. Today the school offers BA degrees, a conservatory programme, a year-long evening course and a summer programme.
---
Video Blog: Perspective & Growth: Acting in the Age of COVID

November 24, 2020

Current Atlantic student Ura Yoana Sánchez (Full-Time Conservatory Class of 2020) reflects on a recent Zoom performance experience, and how she has pivoted and grown as an artist through the tools afforded by Practical Aesthetics, the Atlantic Technique.
---
Video Blog: An Introduction to the Atlantic Technique

October 2, 2020

This introductory workshop led by Atlantic Acting School faculty member and alum Sam Gonzalez, walks through the building blocks of the Atlantic acting technique, Practical Aesthetics, as developed by co-Founders David Mamet and William H. Macy.
---
BWW Blog: Now Is The Time/No Time Like The Present

September 3, 2020

I've been acting since 1989 - a union member of both major acting unions since the late 1990's/early 2000's. During my career, I've been described as a 'working actor,' an 'actor's actor' and/or 'a blue collar actor.' There have been times where even though I have called myself, with outward pride, an actor; internally, I've felt lacking. I never went to a four-year acting program. I actually started out as a visual artist, attending art school after high school. But even as a child in North Carolina, I'd strike poses in my bedroom mirror, as if I was appearing in the opening credits of shows like 'Hawaii Five-O,' humming the theme song as I vamped it up. I had the dream, but I honestly didn't even know there was such a thing as an acting school.
---