Austria Interviews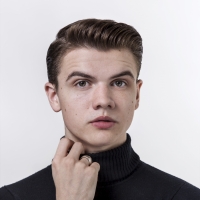 Stephen Martin Allan of CATS at RONACHER
by Martin Ganeider - February 27, 2020
, Austria
Andrew Lloyd Webbers show based on T.S. Elliotts Old Possum's Book of Practical Cats is still a record-breaker. The current Viennese production is playing in front of a full house seven times a week. We got the chance to sit down and talk about the show with Stephen Martin Allan Broadwayworld Austri...
MARKUS SCHÖTTL of HARRY POTTER AND THE CURSED CHILD at Mehr! Theater Hamburg
by Martin Ganeider - February 04, 2020
, Austria
It's busy at the Mehr! Theater in Hamburg these days. The German-speaking premiere of J.K. Rowling's epic Masterpiece is just around the corner. Rehearsals are in full swing, the level of excitement is growing as everybody can't wait to see how HARRY POTTER AND THE CURSED CHILD is going to be live o...

Johannes Glück of KRAWUTZI KAPUTZI at Vindobona
by Martin Ganeider - March 14, 2019
, Austria
Krawutzi Kaputzi is getting closer to it's opening night. The cast and creatives are in the rehearsal process. During rehearsals, Johannes Gluck found some time to sit down and talk with us about the show and where it all started. Gluck is one of this rare diamonds in the business. He is not only a ...
Judith Jandl of KNIE THE MUSICAL
by Martin Ganeider - January 09, 2019
, Austria
A brand new show about the famous circus family dynasty is going to celebrate it's opening night in Switzerland. A stelar cast is going to present the untold story about 200 years of the circus showbusiness. Part of the cast is austrian performer Judith Jandl, former participant of THE VOICE OF GERM...

Gernot Romic of AN AMERICAN IN PARIS at Landestheater Linz
by Martin Ganeider - November 14, 2018
, Austria
The Landestheater Linz is getting ready for the big opening night of AN AMERICAN IN PARIS, the multi nominated Musical from Ira and George Gershwin. It will be the first german production. While rehearsals are under its way, we got the chance for a chit chat with the leading man Jerry Mulligan playe...

Counter Tenor Ray Chenez Performs BROADRAY
by Martin Ganeider - October 15, 2018
, Austria
There are always some to say, they have seen everything, there are no new ideas, fresh faces or spectacular voices any more. They might be wrong in so many ways. Lin-Manuel Miranda's HAMILTON, to mention only one, is a new musical phenomenon playing to sold out houses every night....