BWW Interview: Judith Jandl of KNIE THE MUSICAL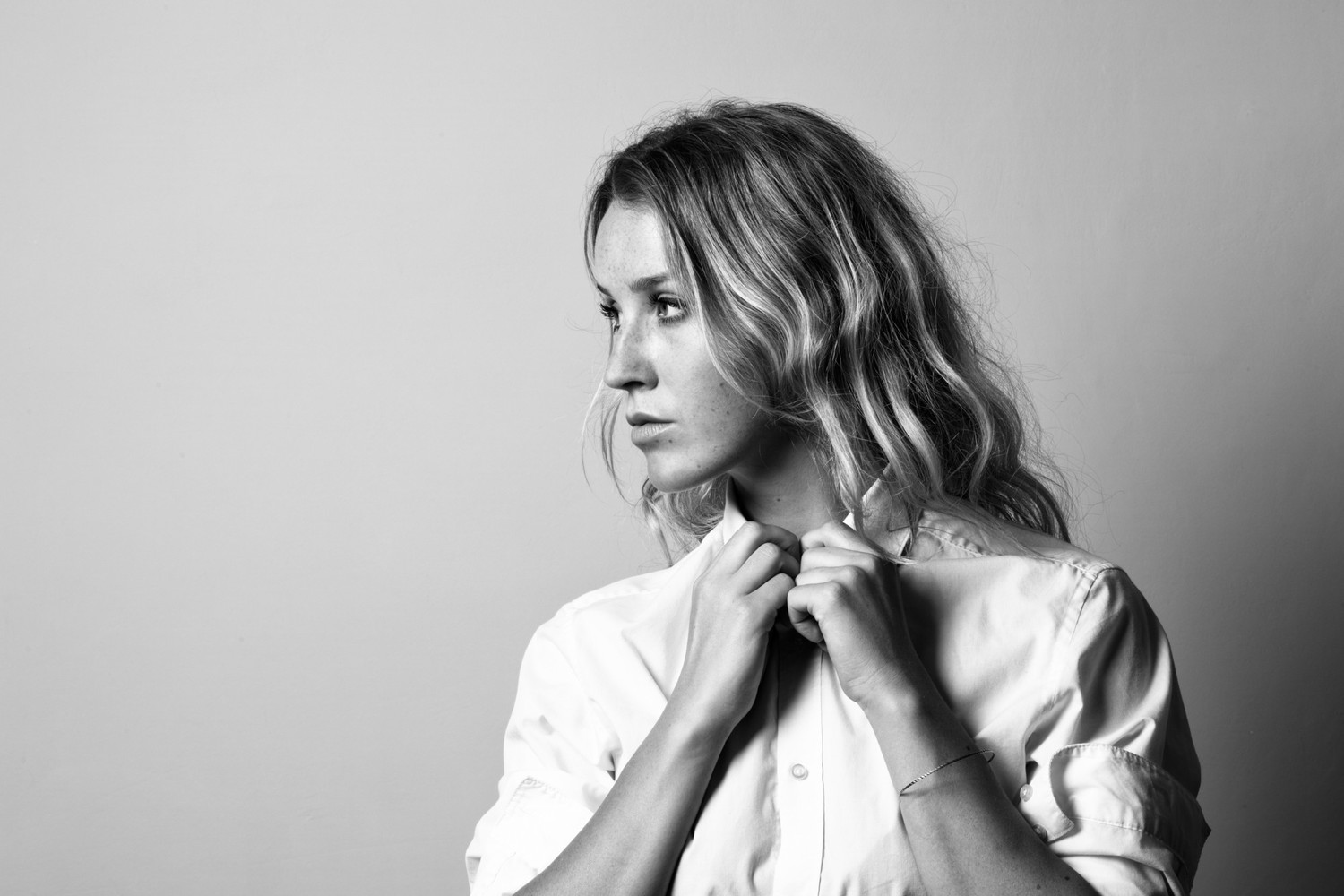 A brand new show about the famous circus family dynasty is going to celebrate it's opening night in Switzerland. A stelar cast is going to present the untold story about 200 years of the circus showbusiness. Part of the cast is austrian performer Judith Jandl, former participant of THE VOICE OF GERMANY and well known musical performer. Jandl will be Antonia Staufer in this new production. Staufer joined the circus family against her fathers will and was the first woman to use the term showbusiness in 1803. Before the "voice to remember" is leaving austria for rehearsals in switzerland, we've got the chance to get together and talk about the upcoming project.
BROADWAYWORLD: First things first, tea or coffee?

JUDITH JANDL: best question!!!!Coffee of course! I grew up at a farm and we always had coffee and cake at 4, before we started work

BWW: You are going to create the role of Antonia Staufer, one of the leading ladies in KNIE- The Musical. How hard is it, to bring a real character to the stage?

JJ: Hmmm It´s all about preparation! I started a diary of Antonia Stauffer; I write one as if I was her! And the more I get into this I discover her style, her language (she is from Tirol/Innsbruck) how she grew up....I read the script very very often, write down thoughts and put in pictures that makes the scene real and palpable for me (I saw that in an Episode of Inside the Actor´s Studio with Liza Minelli, years ago)

To your question ... I think we have more in common than I thought so , it will be wonderful to play this role and I hope she will be proud and have a laught from where ever she sees me now.

BWW: You played leading parts all over germany and austria, what brought you to try something totally different like THE VOICE OF GERMANY?


JJ: A friend of mine said that he is going to to the audition and I should come with him. So I did and I would do it again! It was a great experience with great people.

Of course it is a TV show and it´s a competition but I never wanted to go there and win. For me it was important to be seen by the people at least one time, do a great performance with a great band and meet great artists!

I was very facilitated when the chairs turned, that was more than I expected because I had the feeling that Musical People are not the kind of artist they are searching for in this formate... still it is very important in this business to be present where ever you can, also to do social media ,thats part of the job and not to take yourself to serious and try to be yourself #LOVEYOURSELF

BWW: You left the show far too early, how was the feedback from the audience e.g. your instagram followers?

JJ: The feedback was very positiv. Especially in my hometown. They were so proud. It was amazing to see how far it went through the Internet, how many people watched it and reacted! Really cool!!!!
At that time I learned how to do Instagram ( she is laughing) It took some time till I knew everything about a good story with content!

BWW: You will be on tour with KNIE from march until december. Might there be the glimpse of time for some solo projects?

JJ: Oh yes there will be! Im planing and looking forward to it! Pop meets Musical meets Singer/Songwriter ....haha It will be epic.

BWW: Antonia Staufer was one of the very first women to use the term "showbusiness". How important is it to portrait strong women on stage?

JJ: I am 27 years old! And it took me a while to appreciate my body, my weight my hight ... really it was hard to be 16 years and always be taller than your male friends..... always have the biggest calves in the Ballett class.

To be special.. (hahaha)

I was always more the "Weib" and not the "Girl" I hated that! Meanwhile I LOVE IT!!! More parts for strong women, independent woman, unusual interesting woman.

Antonia Staufer was unusual in many ways... she ran away from home to join the circus at 1807,she did the economic areas, she ran the company when her husband died, !!! She was crazy, brave and in love! This mixture gives me goose bumps!!!!

BWW: Apart from the the shows you have done, is there one show, you really want to be a part of?
Of course there is!! Since Im a little girl I want to play Kunze and Levays Elisabeth. A Childhood - dream ...

BWW: Thank you for your time, all the best and fingers crossed.

Knie The Musical will have it's opening night on the 12th of march in Dübendorf/Switzerland.

Judith Jandl will be joined Brigitte Oelke, Alexander Klaws, Florian Schneider and many others. (For full cast click here)

Knie is written by Rolf Knie, with lyrics from Peter Pfändler, Patric Scott (Lyrics, Music, Musical Director) and Martin De Vries (Lyrics, Music), with choreography by Simon Eichenberg.