BWW Review: ABLA AND FRIENDS at Local Bar Vienna
An entertainingly joyful evening.
Mondays are made for Musicals. There might be no better way to start the week than with a lovely concert on a cold December night. Imagine a bunch of talented Artists, gathered together for a very intimate concert, like the ones at Feinstein's/54 Below. The only difference is, you can't buy any tickets, you had to put your name into a hat and if you are lucky enough you got an invitation for this unique and free event.
The Local Bar in Vienna was packed with Winners, on Monday, December 16th for Abla Alaouis ABLA AND FRIENDS.
Alaoui, one of the finest voices of Musical Theatre will also be a part of the Limited Run of Andrew Lloyd Webbers ASPECTS OF LOVE in Vienna 2020, a show produced and staged by THE MUSICAL SHOWROOM.
Doris Spiegel, Christian Ariel Heredia, and Carsten Lepper, the founder of this aspiring project are keen to create an Off-scene in Vienna comparing to the one Off-Broadway. Their mission is, to put on First Class shows in a very intimate atmosphere. When you get Professionals on a table, where every one of them is passionate about the same thing, the conditions might be perfect for something huge to come.
The TMS people asked Alaoui if she would be interested in hosting a concert with some of her hand-picked friends and of course, she said yes.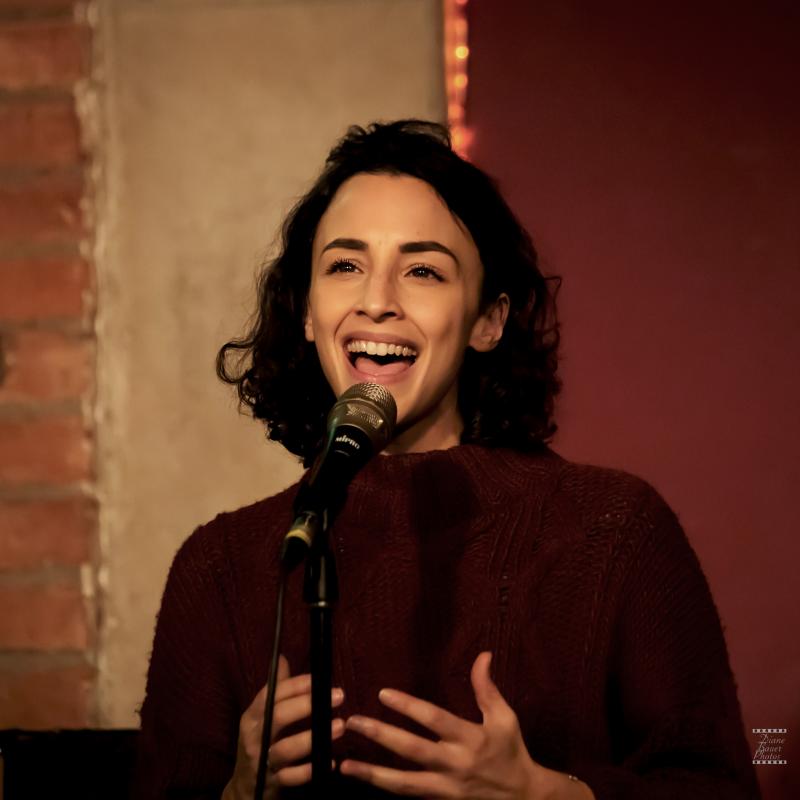 For theatre lovers, opportunities like this are as rare as tickets for the other Lloyd Webber show in town.
A piano (played by Belush Korenyi) a few microphones, a simple setup but more than enough for the right bunch of people.
Top it with a clever structured Set-List and you get an evening to remember.
Alaoui surprised her audience with some of Broadway's latest Eleven O'clock numbers. If ever someone in the German-speaking area is going to bring MEAN GIRLS on stage, there might be only one person to sing I'd Rather Be Me.
Speaking of special figures in the German-speaking Musical universe, there is one name you have to be familiar with, one voice we all grew up with. Jana Werner, the German voice of Belle ( and many others), joined Alaoui for a gobsmacking I Know Him So Well (CHESS). Werner, together with her husband Dean Welterlen brought us an early Christmas gift with The Beauty And The Beast. Disney's magic is at it's best when the words are filled with heart and Werner nailed it. She is still the Belle we all felt in love with.
Rebecca Soumagné joined Alaoui to attack the ceiling with Take Me Or Leave Me (RENT) but it was up to Katja Berg (BroadwayWorld Austria Award Nominee) and Karin Seyfried to blow it up.
Milica Jovanovic ( currently Lisa Carew in Jekyll & Hyde/Dortmund) also stepped by to perform In His Eyes (JEKYLL AND HYDE) together with Berg.
But it's not only about women, there have also been men involved.
Ulrich Allroggen took everyone's heart with one of the most underrated musical ballads. Schließ Dein Herz In Eisen Ein, from MOZART! THE MUSICAL, sung by Mozart's father has got some of the most beautiful and also devastating lyrics you might have ever heard.
Gernot Romic also a BroadwayWorld Austria Award Nominee joined Alaoui for a charmingly funny Love Is An Open Door. (FROZEN)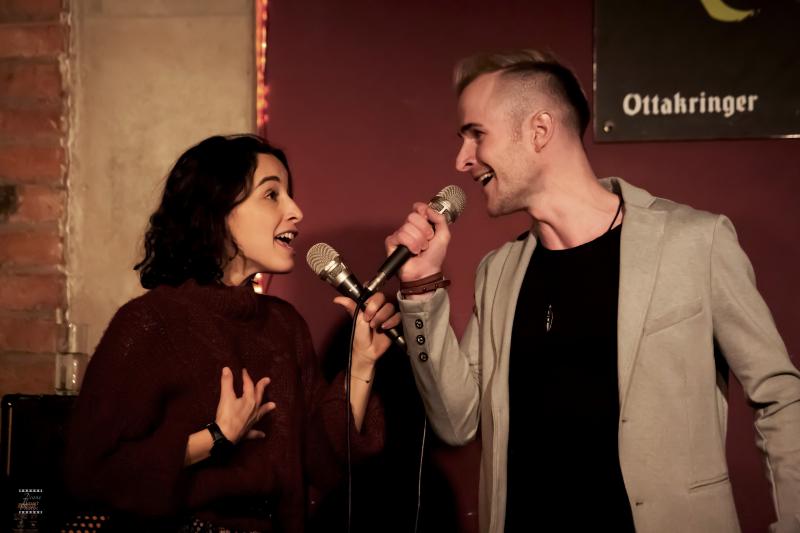 Romic also offered some flashback to when he played the lead in the Revival of MOZART! Linz might be only a football game (the one created in England) in time away but it would be great to welcome him and his wonderful voice back in Vienna soon.
Musical Mondays might be something we could get used to. TMS Artistic Director Carsten Lepper, he was the first Alex in the German production of ASPECTS OF LOVE, joined Abla and her friends on stage to end the night with LOVE CHANGES EVERYTHING. A glimpse of what we can expect next February. Abla Alaoui is not only an outstanding singer, she is also a wonderful host.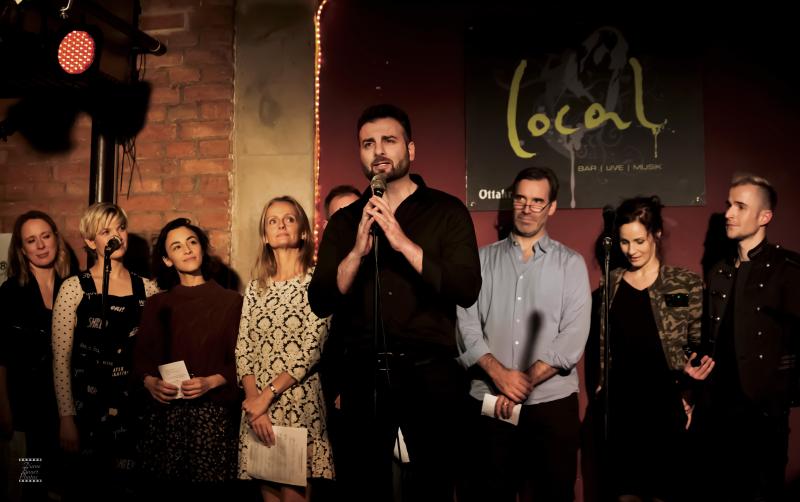 All pictures ©Diane Bauer Photos
For more pictures of the event, visit Diane Bauer.
Only a few days left to vote for the Broadwayworld Austria Awards 2019, vote now!

Related Articles View More Austria

Stories

Shows