BWW Review: KEVIN RUDD & KERRY O'BRIEN presented by The Wheeler Centre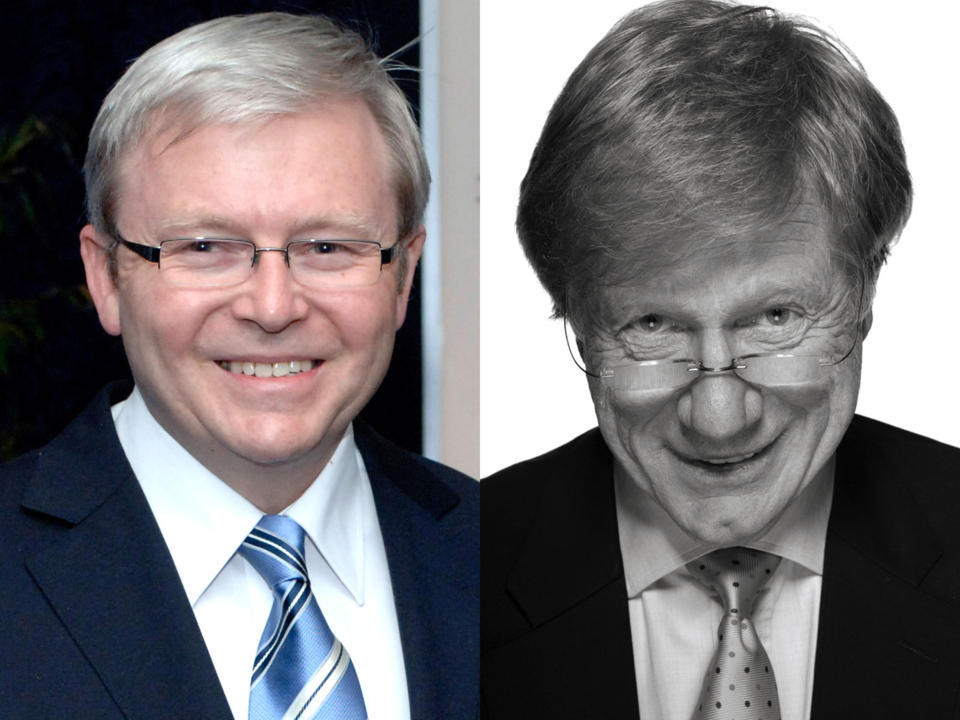 In the trail of the release of the first volume of his story, "Not For the Faint Hearted", Melbourne audiences witnessed Kevin Rudd in conversation with Kerry O'Brien at the Athenaeum Theatre on October 26th. Presented by The Wheeler Centre, Kerry O'Brien brought his famously biting style of journalism and interview to reveal why Mr Rudd got into politics in the first place, what he saw and did during his time in office, and what he's doing now.
The book only takes us up to the Labor electoral victory in 2007, after the famous Kevin07 campaign, so readers need to wait for the juicy part of the story but there are some very interesting and important parts in this first volume. In Kerry O'Brien's words, the book is "an important part of our nation's political history".
Born into a poor, conservative family in Queensland, Rudd told of his struggle with feelings of unworthiness and a disillusionment with the justice he saw in domestic and foreign affairs. This inspired him to align with the Labor Party in the sunshine state, headed up by Wayne Goss at the time. The conversation, expertly controlled and escalated by Kerry O'Brien, paved the way for Rudd's partisan anger to shine through. With a clear disdain for the operations amongst and between the parties, it was at times hard to accept his discontent when the nation clearly saw him "playing the game", as they say.
Accepting some of his actions as "wrong", highlighting the appointment of Wayne Swan to the Treasury in particular, Rudd tried to show some accountability for what happened in that term in office but this is where it ended. Rudd was fired question after question from the audience around the treatment of refugees and asylum seekers in offshore processing facilities and he refused to accept responsibility for the continued mistreatment of refugees. He firmly directed the audience to read the act which outlines that the processing centres should only have been operated for 12 months before settling people in Australia, and this was an effort to save the lives of those who were drowning off our shores.
Kerry O'Brien expertly cut through some of the well-manicured answers from Rudd throughout the evening, especially around the lack of a royal commission into the war in Iraq, but this gave his accolades for the book more meaning as the evening came to a close. To echo O'Brien's sentiments, like it or not, Rudd's first volume details a time in Australia's political history that needs to be learned from. With action taken (or not taken) regarding war, refugees, the indigenous community, gender equality, renewable energy, and the global financial crisis, it's an important story to read but read it with a grain of salt.
For more sessions at the Wheeler Centre, visit their website here.