The Filigree Theatre Will Present the World Premiere of LIFTED at Picturebox Studios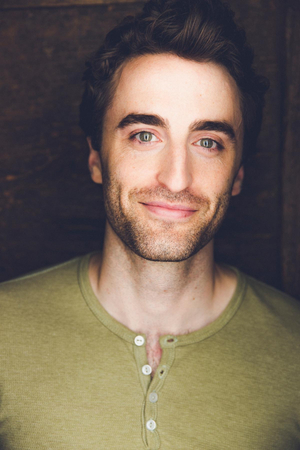 Austin-based, women-led independent theatre company The Filigree Theatre has announced their third and final show for their 2019-2020 season, the World Premiere of "LIFTED," a modern meditation on the tale of Icarus, by playwright Charlie Thurston. Directed by Filigree Founder Elizabeth V. Newman, "LIFTED" stars Austin actors J. Kevin Smith as "Wayne," Malyssa Quiles as "Ria" and James Lindsley as "Shawn." The production will take place at Picturebox Studios (701 Tillery St., Austin, Texas 78702) and will open Thursday, April 23 at 8 p.m., running Thursday through Sunday that weekend and the following weekend, and closing on Sunday, May 3. Showtimes will be 8 p.m. from Thursday - Saturday and 5 p.m. on Sundays. Tickets for "LIFTED" will be available on April 1 at The Filigree Theatre website and directly via Eventbrite.
"LIFTED" is a gritty family drama that takes place in a dystopian near-future. Birds have returned from their recent extinction to carry a sixteen-year-old boy ("Max") off into the sky. Is it an act of salvation or a declaration of war? His twin brother, father and girlfriend are left to search for meaning in his disappearance.
"This play has been close to my heart for years, but I had never been able to find a theatre company gutsy enough to take it on," said Charlie Thurston, "LIFTED" playwright. "That changed when I heard from Filigree. I'm so excited to work with Elizabeth to bring this wild story to life. Expect an unkindness of ravens, a junkyard world, giant bird wings, seventies suits and a possible Rapture."
"For Filigree's Third Season, we have been exploring 'Fear and Fearlessness,'" said Elizabeth V. Newman. "In the World Premiere of 'LIFTED,' we see how these dual themes resonate at both a personal and at a global level. 'LIFTED' digs into how a specific terrifying event shapes those who are closest to the emotional epicenter, while at the same, it examines how this shocking and inexplicable occurrence reverberates across society. We explore how our fears, in the face of mystery and of the 'unknown,' take on the form of rumor, panic and animal self-preservation, and rush in to make sense of, and control, that which is beyond our understanding."
ABOUT FILIGREE'S THIRD SEASON:
"Connecting to the past; planting the seeds of the future."
The Filigree Theatre's annual season is structured to connect the Past, Present and Future of theatre over the course of a three-show season. Each season is composed of: FALL (Past) represented by a play from the theatre cannon; WINTER (Present) represented by a play that is the work of a playwright living/working today and SPRING (Future) represented by a play that is a world premiere. Each season is tied together with a common theme that runs throughout the three shows. Filigree's Third Season theme is "Fear & Fearlessness."
This season kicked off this FALL with a production of "Fefu and Her Friends" by prolific Cuban-American playwright, Maria Irene Fornes. This was followed up by the WINTER production of "The Turn of the Screw," by Jeffrey Hatcher, and now is rounded out with the World Premiere of Charlie Thurston's "LIFTED" as the SPRING show.
"Over the course of this season we have addressed the varying shapes that fear can take, from terror of the supernatural in 'The Turn of the Screw,' to a more nuanced, latent kind of existential dread in 'Fefu and Her Friends,'" said Newman. "For 'LIFTED,' our Spring show, we come face to face with the kind of fear that stems from a sense of powerlessness and deep-seated anxiety. The other half of our thematic exploration this season has been to look at 'fearlessness'; to hold up those acts of bravery, both large and small, public and personal, that exist within this trio of shows. These moments serve to remind us that we are not helpless in the face of frightening situations. They call for us to listen to our better angels and charge us to hold on to our compassion and humanity even in the direst of circumstances."