THE MERCHANT OF VENICE Comes to Oscar G. Brockett Theatre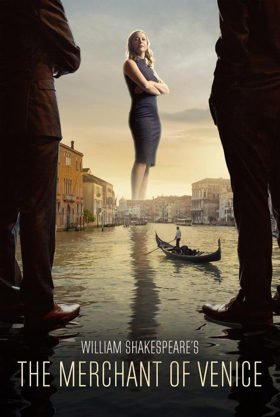 The University of Texas at Austin Department of Theatre and Dance presents The Merchant of Venice by William Shakespeare, directed by Adam L. Sussman, November 14 - December 2, 2018 at the Oscar G. Brockett Theatre.
A businesswoman, hated for being Jewish, tries to break into the clique of rich men who run Venice. A wealthy merchant seeks to buy the love of a young man. A sheltered heiress attempts to escape her dead father's will. One of Shakespeare's most controversial and misunderstood plays, this production of The Merchant of Venice tackles, head-on, the topics of anti-Semitism, misogyny and homophobia in society. Part scathing social satire, part romantic comedy, part revenge thriller, The Merchant of Venice defies expectations and asks us to examine what hatred we hold in our hearts.
"For a play that's 500 years old, it's shocking how contemporary The Merchant of Venice feels," explains director Adam L. Sussman. "The issues that the characters are grappling with - anti-Semitism, sexism, self-hatred and corrupt legal systems, are ones we still wrestle with today. This production in particular asks us to view this classic text in a contemporary context and the parallels often feel eerie. This play is also one of the least performed of Shakespeare's works, in part because it has a reputation for being anti-Semitic. As a Jewish theatre artist, I believe this play and this production in particular provides a powerful opportunity to illuminate how anti-Semitism operates in contemporary society. This production also seeks to reimagine the character of Shylock as a successful Jewish businesswoman and pillar of her community seeking justice in a male-dominated, Christian world."
Adam L. Sussman is a theatre-maker and educator from the San Francisco Bay Area. His work at The University of Texas at Austin includes Gondal (UTNT (UT New Theatre), 2017), 2017), Daniel/Rose (The Cohen New Works Festival, 2017) and Opening Session. Before moving to Austin, Sussman was a core member of Oakland's Ragged Wing Ensemble, a founding member of the theatre collective HATCH, literary manager at The Custom Made Theatre Co. and a longtime participant and co-organizer of the International Home Theater Festival. He has directed work at Playwrights Foundation, Playwrights' Center San Francisco, Just Theater, PianoFight, The Theater Offensive, San Francisco State University and San Francisco Theater Pub. Sussman was the Bret C. Hart Directing Fellow at Berkley Repertory Theatre from 2014-2015 and is a recipient of Theater Bay Area's Titan Award.
The Merchant of Venice features an all-star cast of University of Texas at Austin students, including Ryan Cruz (Antonio), Brian Nguyen (Salarino), Camryn Basile (Salania), Jesse Perez (Bassanio), Sultan Abboushi (Lorenzo), Aaron Moore (Gratiano), Bella Medina (Portia), Savanna Cole (Nerissa), Henry Wheatly-Rutner (Producer, The Duke of Venice), Jacob Garza (Balthazar), Austin Alvarez (Stephano), Miles LeBlanc (Prince of Morocco, Prince of Arragon, Guard), Dorian Delafuente (Tubal), Zachary Henry (Launcelot), Cassidy Kaye (Jessica) and Jacob Garza (Guard), as well as guest artist Burgess Byrd (Shylock) and ensemble members Ben Hard, Carrington Quezada and Miranda Perkins.
The production's creative team includes Adam L. Sussman (Director), Chun-Kang Chen (Draper), Aaron Curry (Lighting Designer), Jesse Easdon (Projection Designer), Tucker Goodman (Scenic Designer), Joseph Harrington (Draper), Isaac Iskra (Movement Director), Kelsey Linberg (Dramaturg), Adam Miller-Batteau (Fight and Intimacy Director), Cecelia Raker (Dramaturg), Robert Ramirez (Voice and Text Coach), Jessi Rose (Costume Designer), Skyler Taten (Stage Manager), David Tolin (Technical Director) and Michael Zapruder (Sound Designer and Composer).
For more information about Matawan, please visit JoinTheDrama.org