WATCH NOW! Zooming in on the Tony Nominees: Ethan Slater
The Tony Awards are like Christmas in June for theatre lovers, and that makes this year's nominees the reason for the season. 2017-18 was a year or variety, as audiences cheered on mean girls, tall women, and fair ladies alike. Our travel destinations ranged from Bet Hatikva to Bikini Bottom; Arendelle to the Antilles. We've contemplated redemption with Billy, pondered pipe dreams with Hickey, and reexamined the past with Harry- all from the the comfort of a seat on the aisle.
This year's Tony nominees transported us with the magic of theatre, and we're saluting their work by taking a closer look at their extraordinary accomplishments. Today we're studying up on Ethan Slater!
---
Quick Facts About Ethan:
His Nomination: Best Performance by an Actor in a Leading Role in a Musical
The Role:
SpongeBob in
SpongeBob SquarePants
the Musical
Up Against: Harry Hadden-Paton (My Fair Lady), Joshua Henry (Rodgers & Hammerstein's Carousel), Tony Shalhoub (The Band's Visit)
Did You Know?: This role marks Ethan's Broadway debut!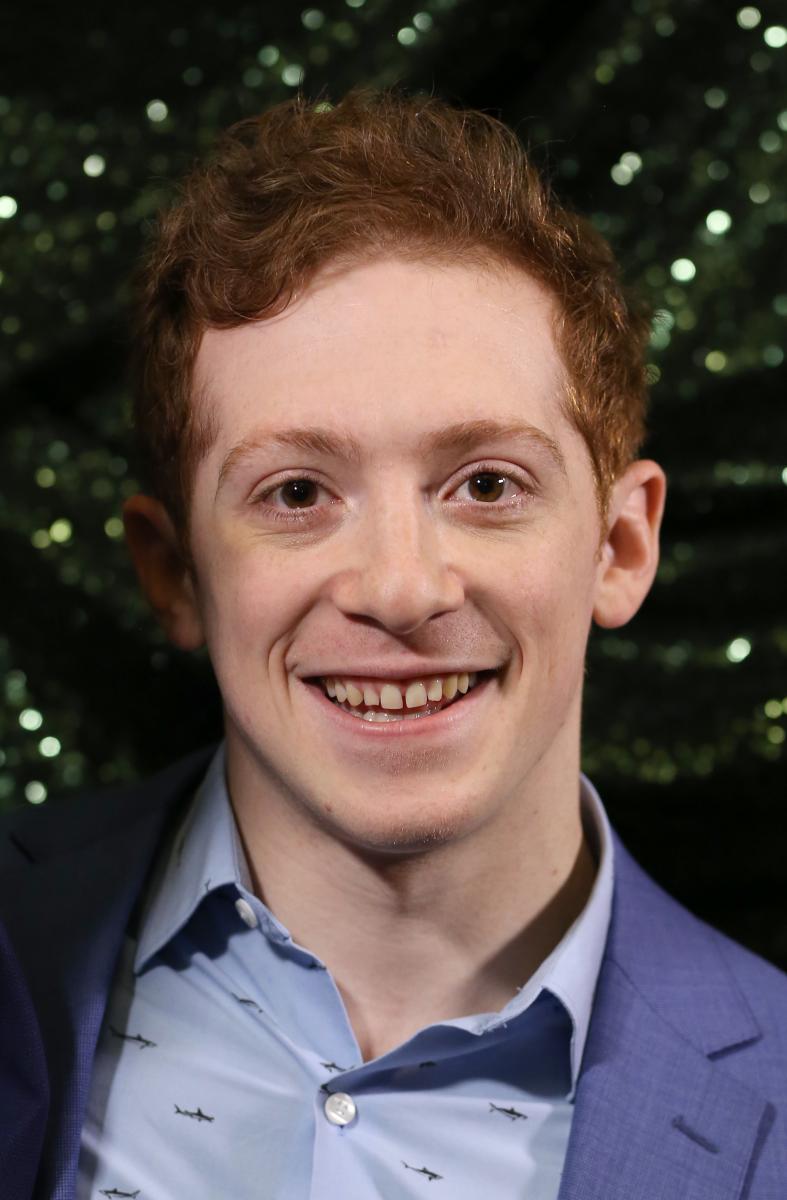 Photos by Walter McBride
---
Ethan on his first Broadway show: "In the same weekend I saw Fiddler on the Roof and I saw All Shook Up. All Shook Up was in The Palace and it was starring my dear friend and SpongeBob castmate Curtis Holbrook. I remember watching that and thinking, 'Man, I wanna do that. I hope that I can look that cool,' you know? They were having so much fun and yeah, that was a really influential weekend for me."
Watch below as Ethan tells us all about want this nomination means to him, how he's preparing for the Tonys, and so much more!